TOMRA was founded on an innovation in 1972 that began with design, manufacturing and sale of reverse vending machines (RVMs) for automated collection of used beverage containers. Today TOMRA provides cutting edge technology solutions that enable the circular economy with advanced collection and sorting ...
As Mechanical Engineer in TOMRA, you will be responsible for finding solutions to product needs and implement the solutions in ways that are solving the customer needs. Our products will also need to be performing stellar in terms of manufacture and assembly, service and resource utilization. You will be working closely with other Technology disciplines, Project managers and Project stakeholders. The main contribution is done through participating in development projects and as a key team player in the Mechanics department you will be collaborating with both internal and external participants.
Main responsibilities:
Responsible for mechanical design of modules or complete systems
Contribute to design, assembly and review of pilot and test series
Ensure project deliverables, usually through follow up of production series
Responsible for implementing improvements on products in running production
Participate in cross discipline task forces to solve specific market requests
Propose improvements to products, services and ways of working
Communicate with a range of stakeholders from customers to suppliers and understand requirements, needs and limitations to the products
Candidate profile:
MSc or BSc in Mechanical design or similar. Relevant work experience may compensate for lack of formal education
Interest within technology and product development
Analytical and structured
Strong communication skills both written and spoken in English and Norwegian
Good relationship builder with well-developed interpersonal skills
Trustworthy, self-driven and outgoing
Experience from module-based product development and knowledge from design for manufacturing will be appreciated
TOMRA offers:
Professional challenges within a growing, market-leading technology company
Excellent facilities with modern gym, free parking and our own healthy and varied lunch restaurant
Convenient location in Asker - close to Oslo, Drammen, and Sandvika
Good opportunities for professional development and competence building through participation in relevant training courses and seminars.
Get to know TOMRA:
For more information about TOMRA, look at some of the articles about us:
Application deadline: Thursday 17th of June.
Only 2-4% of the beverage containers consumed worldwide are collected for close loop recycling. TOMRA has a tremendous opportunity to ensure that we keep even more bottles and cans out of our oceans, landfills, and streets. TOMRA Collection Solutions' state-of-the-art technology reduces material contamination and downcycling, and enables people to track the positive impact of their recycling efforts- empowering more people to get involved in creating a "clean loop" movement in the growing circular economy.
Join our team at the headquarter in Asker to create a more sustainable future.
For further information, please contact Kristian Lennertzen, Partner in Capus, phone: +47 916 16 073 or Stine Jørgensen, Rekrutteringsassistent in Capus, phone: +47 908 14 868. Please use the URL "Søk her" to apply for this position.
Apply for this job
Does this job fit your talents and seem right for you? Don't hesitate to apply online now.
Contact Person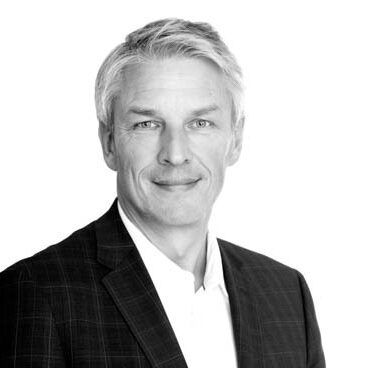 Kristian Lennertzen
Partner