Full Stack Developer - Relocation to London
About our client
Our client is a life reinsurance startup based in London and Cologne that presents a genuinely novel application of technology in a very traditional industry. This makes them the first full-stack reinsurtech. They tackle one of the most fascinating problems in finance: managing the interactions between financial and non-financial risks.
The problems they are solving exist in a complex environment spanning actuarial, financial, accounting, and regulatory matters. Operating at the crossroad of so many fields requires the ability to take a fresh look at things and to foster collaboration among people with different viewpoints. Their team is comprised of members coming from seven different countries, with diverse professional backgrounds – robotics, astrophysics, philosophy, on top of (re)insurance, software engineering and investment management.
Position description
You will join a team of experienced developers to work on our asset-liability platform and tackle problems at the intersection of finance, insurance, and technology not solved before. You will be provided mentorship from senior engineers with decades of experience, while being allowed a high degree of autonomy.
Their stack consists of modern tools and technologies, including .NET, Python, React, SQL Server, AWS (S3, Lambda, Step Functions, EC2), GitLab. They value best practices such as clean code, automated testing, CI/CD, and Infrastructure as Code.
You are expected to focus your efforts on:
coding a variety of financial and insurance algorithms and associated workloads
handling the transformation and the visualisation of vast amounts of financial and insurance data
deploying software in a cloud-based environment
You will partner closely with colleagues who are insurance and financial markets professionals (actuaries, investment specialists, quants). In this process, you will become familiar with insurance and financial products (e.g., life insurance policies, bonds, loans, derivatives).
Your profile
Required
1+ year of industry experience in C# or similar (e.g., Java, C++)
Strong communication skills
Keen to learn financial and insurance aspects of the business
Ability to take ownership when working on tasks
Experience of collaborating in a team
Values good software development practices (automated tests, CI/CD, clean code)
Preferred
Experience with cloud technologies (e.g., S3, Lambda, CloudFormation in AWS, or similar in Azure or Google Cloud)
Experience with some CI/CD tool (e.g., Gitlab, Jenkins, CircleCI)
Knowledge of one scripting language (e.g., Python)
Experience of working with any databases (relational or document-based)
Some experience of front-end web development (e.g., React, TypeScript, HTML/CSS/JavaScript)
Experience of working in an agile environment
Experience of working with quantitative analysts
We are looking forward to receiving your application over the application-dashboard. Our responsible consultant will contact you immediately after receipt.
Apply for this job
Does this job fit your talents and seem right for you? Don't hesitate to apply online now.
Contact Person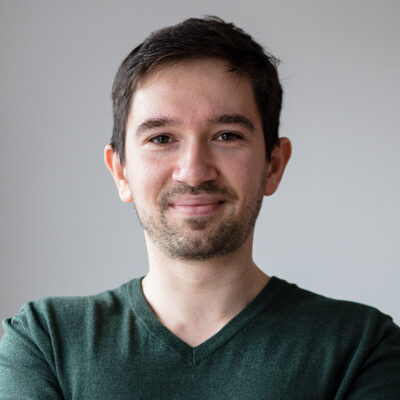 Andrei Stefan
IT Recruiter