Cybersecurity Engineer - BorgWarner
Cybersecurity Engineer
BorgWarner is a global product leader in delivering innovative and sustainable mobility solutions for the vehicle market with more than 130 years of experience. It is a company of innovators and independent thinkers that brings together talented employees, meaningful work, and amazing technology in a unique environment. BorgWarner constantly works towards its vision of a clean and energy-efficient world.

With manufacturing and technical facilities in 24 countries, BorgWarner employs approximately 50,000 worldwide. Currently, we are looking for a Product Cybersecurity Engineer to join their company.

YOUR ROLE
As the cybersecurity engineer, you will be engaged with the development of secure, robust, and resilient vehicle solutions for our different projects. You will work within the systems engineering function ensuring all aspects of the customer requirements are implemented and tested according to the latest automotive cybersecurity standards and best practices.

YOUR RESPONSIBILITIES
Plans and implement the cybersecurity activities in a project considering customer specifications, the cybersecurity process and bring own experience into what is needed
Perform cybersecurity risk assessments and threat modeling within a product scope and suggests countermeasures appropriate to the project given the technical constraints or operational limitations
Analyze and determine safety, financial, operational and privacy issues identified in a risk analysis. Where there are safety impacts, can work with the Functional Safety team to find solutions that do not compromise safety or security.
Design and lead the cybersecurity technical solutions as required by the project working with hardware and software teams as needed for the best solutions.
Create a cybersecurity assurance case that provides the argument for the achieved degree of cybersecurity on the project
Drive development and provides technical support for hardware and software teams, including but not limited to:
Immobilizers/anti-theft devices
Manipulation Detection Watchdogs (software or hardware)
Secure/Authenticated/Trusted Boot methods
Key management best practices within products
Secure on-board communication (SecOC or similar)
Secure diagnostics (token-based or other methods)
Understanding hardware trust anchors (microcontroller HSMs, HTAs, etc)
Address Active/Passive Side Channel attacks and countermeasures
Interface with the customer on technical cybersecurity issues
Follow and keep up to date with vulnerabilities of our suppliers/customers
Network and maintain a high level of industry knowledge
Work directly with Cybersecurity Managers to provide cybersecurity support on projects

YOUR PROFILE
2+ years of experience in a product cybersecurity position or 5+ years in embedded systems or software competency with a strong interest in cybersecurity
Knowledge of Automotive cybersecurity/Functional Safety standards is strongly advised but not required (e.g. ISO/SAE 21434, WP.29 SUMS & CSMS, ISO26262)
Automotive, Aerospace, or other relevant development experience
Being passionate and forward-thinking about cybersecurity and the needs for the ever-changing automotive industry

You have a bachelor's degree in Electrical Engineering or Computer Science and Engineering, alternatively a master's degree or PhD in Electrical Engineering or Computer Science and Engineering.
Meriting Qualifications:
Understanding of public key infrastructure (PKI) in medium to large environments to include key management, digital certificates, and digital signatures as these impact the systems we build.
Familiarity with automotive network architecture, modules, and protocols (CAN, Flexray, etc.) is desired but can be transferrable if there is knowledge of ethernet and or the OSI model.
Understanding of multi-core embedded microcontrollers that use HTAs (hardware trust anchors).
Familiarity with module-based architectures such as AUTOSAR.
Strong communication and analytical skills

OUR OFFER
BorgWarner is a great work environment for those who are passionate about their job and likes working independently. BorgWarner promotes and nurtures a diverse and inclusive environment, honors integrity, strives for excellence, commits to responsibility for our communities and the environment, and builds on the power of collaboration.


APPLICATION
We collaborate with Talentor Sweden AB in this recruitment process. In case of any questions about this role, please contact Ekaterina Leonova, recruitment consultant: Ekaterina.leonova@talentor.com or +46 73 6690664

We are looking forward to receiving your application!
Apply for this job
Does this job fit your talents and seem right for you? Don't hesitate to apply online now.
Contact Person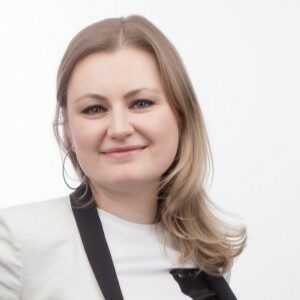 Ekaterina Leonova
Senior Consultant