System Engineer - BorgWarner
System Engineer
BorgWarner is a global product leader in delivering innovative and sustainable mobility solutions for the vehicle market with more than 130 years of experience. It is a company of innovators and independent thinkers that brings together talented employees, meaningful work, and amazing technology in a unique environment. BorgWarner constantly works towards its vision of a clean and energy-efficient world.

With manufacturing and technical facilities in 24 countries, BorgWarner employs approximately 50,000 worldwide. Currently, we are looking for a System Engineer to join their company.

YOUR ROLE
As a system engineer, you will be engaged in development projects with the responsibility for one (or several) of the following roles as defined by the BorgWarner EDF process:
System Development Lead

Leading work to achieve system deliveries that meet the input requirements and program expectations with agreed resources and other prerequisites.
Leading system configuration management, system requirements, system integration, system releases, and development environments.

System Architect

Identifies and evaluates the system architectural elements from the system requirements and creates the system architectural design specification, also oversees the system integration and test against the architecture.

System Development Engineer

Ensures that system engineering methods are applied during the creation, development of system requirements and their validation.

Requirement Manager

Coordinate the requirement work and manage the corresponding requirement management system.
Manage the input and requirements configuration with the traceability between stakeholder, legal, system, hardware, and software requirements.
YOUR RESPONSIBILITIES
Support the definition and continuous improvement of systems engineering processes, methods, and tools.
Lead or participate in change control boards for existing systems or products.
Support BorgWarner product development team with technical analysis, trade-off studies, FMEAs, design reviews, and customer presentations.
Analysis of changes, issues, and defects to ensure proper resolution.
External communication with customers and other stakeholders
Internal communication with technical- or system project lead, functional safety engineer, cybersecurity engineer, sub-system leads, system test lead, and system test engineer.
Within the role as a System Engineer you will report to the System Development Manager, and in a project to the Technical Project Lead or System Project Lead.
YOUR PROFILE
5+ years of experience in related engineering field applying Systems Engineering principles throughout the product life cycle
Experience with such analytical methods as FMEA, FTA.
Knowledge of Automotive standards like ASPICE and ISO 26262, ISO/SAE 21434
Experience in Requirements management
Knowledge of system modeling using e.g. SysML
Strong communication and analytical skills
Being passionate about systems engineering and having a genuine interest in technology and the automotive industry

You have a bachelor's degree in Electrical Engineering or Computer Science and Engineering, alternatively a master's degree or PhD in Electrical Engineering, Mechanical Engineering, or Computer Science and Engineering.
OUR OFFER
BorgWarner is a great work environment for those who are passionate about their job and likes working independently. BorgWarner promotes and nurtures a diverse and inclusive environment, honors integrity, strives for excellence, commits to responsibility for our communities and the environment, and builds on the power of collaboration.
APPLICATION
We collaborate with Talentor Sweden AB in this recruitment process. In case of any questions about this role, please contact Ekaterina Leonova, recruitment consultant: Ekaterina.leonova@talentor.com or +46 73 6690664

We are looking forward to receiving your application!
Apply for this job
Does this job fit your talents and seem right for you? Don't hesitate to apply online now.
Contact Person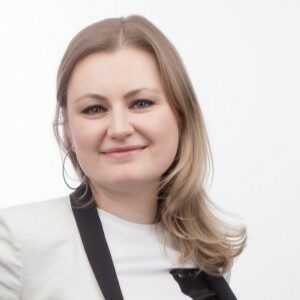 Ekaterina Leonova
Senior Consultant