Global API Product Manager
We're a team of 7,900 dedicated professionals at the leading Nordic-Baltic insurance company. But most importantly, we are protectors of people, enablers of companies and encouragers of dreams. With our joint force of expertise and engagement we always stand by our customers' side. Giving them the security ...
With us you will contribute to something bigger. Together, we are providers of possibilities. Giving people the confidence to be curious, explore new worlds, start new businesses and live their lives.
About the role
As our new Global API* Product Manager you will be the main business responsible for processes and technologies for API Products across our business areas and countries.
You get to collaborate with professionals in business and IT organizations to ensure that the business gets the API Products needed. Providing guidance on best practices to internal and external teams, that are to expose or consume APIs, will be part of your daily work.
About the team
You will be part of a dedicated team in Digital Sales and Customer Experience, within Business Area Private, focusing on digital enablers ensuring the foundation for digital transformation. We view API Products and Identity and Access Management (IAM) as important enablers for digital transformation and good digital experiences for customers and partners.
Digital Sales and Customer Experience has a key role in making If thrive in the digital economy. Digitalization is transforming our business and the insurance industry is facing what is likely its most fundamental change in modern times. To meet the future demands of customers, it will require creativity, courage, smart investments, and setting the right priorities. Are you up for the challenge?
As our new Global API Product Manager, you will:
Own the business strategy for API Products in If and align it with other relevant strategies. Collaborate with representatives in Private, Commercial and Industrial and IT to align with their strategies
Collect, document and anchor business requirements and in collaboration with decision forums agree on prioritization
Ensure that we have the processes and tools needed for developing API Products
Initiate and manage discussions with stakeholders on API Product related topics, e.g. business needs, IAM, legal and regulatory compliance, architecture, security and technical solutions
Participate in projects, in collaboration with both business and IT side, to deliver new API Products
Manage our API Product portfolio in collaboration with API Product Managers
Guide teams that are producing or consuming APIs in collaboration with colleagues
Work to ensure continued compliance with regulations such as GDPR and EIOPA's Guidelines on ICT Security and Governance.
Prepare for potential regulations on "Open Insurance", which can be like what PSD2 is for the Banking Industry
Train the rest of the organization in the API area, focusing on the high-level needs and concepts, through both training and broad communication.
We think that you should have:
Experience from working in the nexus between business and IT
Knowledge of API Products and IAM
Customer oriented view with the ability to see both current and future requirements
Experience with achieving results both in a complex organizational and technical set-up
Solid knowledge of agile way of working and Project/Product Management
Strong drive and a structured and result-oriented way of working
Good knowledge and understanding of IT Service Management
Ability to easily build relations and trust in stakeholder groups across business and technical functions
Excellent communication skills
Fluent English skills (written and oral), preferably also speaking one of the Nordic languages
Solid educational background, higher education degree.

We can offer you:
A position where you get to heavily influence the API area in If and thereby our digital transformation journey
A place in a dedicated team, focusing on digital enablers
Good personal development and training opportunities
Excellent pension savings, employee insurances and discount on private insurances
Flexible working hours that enables a good work-life balance
Strong Nordic work culture and all the other advantages of a large and solid Nordic Insurance company.
(*API = Application Programming Interface)
Are you interested in working with managing our API Products? Then we want to hear from you! We offer flexible and safe interviews, both online and offline.Practicalities:
Traveling in the Nordic countries is required. The job location will be in Oslo, Stockholm, Espoo, Turku, Copenhagen or Riga. Last day of application (personal letter and CV) is 15.07.2021
If you have any questions about the position or the recruitment process, please contact Steinar Nilsen, Partner in Capus, phone: +47 991 00 436, Kristian Carlstedt, Adviser in Capus, phone: +47 452 94 338 or Kamilla Gustu, Adviser in Capus, phone: +47 976 81 690.
If is the leading P&C insurance company in the Nordic and Baltic regions, with 3.7 million customers and 6,800 employees. We provide high-quality insurance products and services to both people and businesses. In addition, we actively work to prevent damage and accidents, helping create a safer and more secure life for our customers and the society at large. If's vision is to be the most caring insurance company in the eyes of our customers. Read more about If P&C Insurance
here
and see
link to video If forsikring - Vi gjør en forskjell for andre mennesker - Youtube
Apply for this job
Does this job fit your talents and seem right for you? Don't hesitate to apply online now.
Contact Person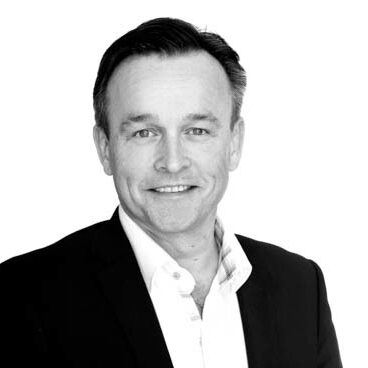 Steinar Nilsen
Partner