People & Organisation Project Manager
TOMRA was founded on an innovation in 1972 that began with design, manufacturing, and sale of reverse vending machines (RVMs) for automated collection of used beverage containers. Today TOMRA provides technology-led solutions that enable the circular economy with advanced collection and sorting systems ...
We want to strengthen our People & Organisation (P&O) team to support the Collection Solutions division at TOMRA. We are looking for an ambitious and entrepreneurial HR Manager with both operational and strategic experience from international companies. You must have an open mind and agree with "one size does not fit all". You get positive energy from being responsible for many different tasks and like to work internationally as well as locally. You value creating good and safe relationships and are motivated by inspiring colleagues and partners.
You will work in a collaborative environment across different business units around the globe focusing on driving growth and change. You will be located in the People & Organisation team in Norway, reporting to SVP Head of People & Organisation TOMRA Collection Solutions.
Examples of tasks:
Coordinate and implement activities, programs and strategic People plans throughout TOMRA Collection Solutions
Contribute to and support the strategic agenda, implement activities to ensure that we deliver according to the strategy
Execute different people processes like succession planning, mobility, talent development, DEI, Leadership development, Employer Branding, etc.
Execute different people tools like Recruitment systems, and Compensation and Benefits as part of a project team
Manage HR projects
People analytics – work together with Group analytic
Qualifications:
Minimum a Bachelor's degree in HR or similar
About 5 years of experience from similar positions
Project Management experience
Good IT knowledge, expert in Microsoft 365 (Excel, PowerPoint)
Analytical interest and ability
Fluent in Norwegian (or other Scandinavian language) and English
Candidate profile:
Relationship builder
Structured and solution-oriented, with good ability to prioritize
Confident and clear leader, with a motivating and trust-based leadership style
Good at running work processes, and turning plans into action
Operational and development-oriented
High personal integrity
Growth mindset
Ability to listen and quickly familiarize yourself with new issues, and to convey messages in an understandable way
Be a bridge builder
Personal suitability for the position is given great weight
TOMRA offers:
Professional challenges within a growing, market-leading technology company
Excellent facilities with modern gym, free parking, and our own healthy and varied lunch restaurant
Convenient location in Asker - close to Oslo, Drammen, and Sandvika
Very good opportunities for professional development and competence building through participation in relevant training courses and seminars
Get to know TOMRA:
For more information about TOMRA, look at some of the articles about us:
Application deadline: 3rd of August, 2021.
Only 2-4% of the beverage containers consumed worldwide are collected for close loop recycling. TOMRA has a tremendous opportunity to ensure that we keep even more bottles and cans out of our oceans, landfills, and streets. TOMRA Collection Solutions' state-of-the-art technology reduces material contamination and downcycling, and enables people to track the positive impact of their recycling efforts- empowering more people to get involved in creating a "clean loop" movement in the growing circular economy.
Join our team at the headquarter in Asker to create a more sustainable future.
For further information, please contact Kristian Lennertzen, Partner in Capus, phone: +47 916 16 073 or Nanna Skjold, Rekrutteringsassistent in Capus, phone: +47 977 88 713. Please use the URL "Søk her" to apply for this position.
Apply for this job
Does this job fit your talents and seem right for you? Don't hesitate to apply online now.
Contact Person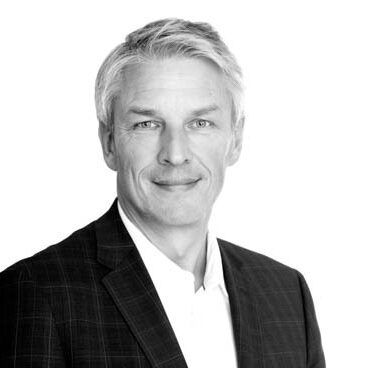 Kristian Lennertzen
Partner