You might call it UX designer, but we're actually looking for an enabler of great customer experiences
Do you like creating digital services that solve peoples' challenges in an important area of their lives? Do you want to work in a company that has customer focus in everything we do, where your opinions matter and you have a big responsibility to ensure customer centric digital services? If so, this might be just the place for you.
We are hiring 2 UX designers to join our teams in developing If's digital services, to ensure smooth customer experiences.
About the role:
As a UX designer, we expect that you put your skills and heart into helping our customers. Your goal is to design effective and meaningful digital services mapped with user's needs, If's business objectives and technology opportunities. You will go in-depth on exploring often complex challenges and think holistically on how to solve them together with your team. You can reframe user experience challenges through user insight, articulate opportunities, create concepts and take an active part in the creating new and improving existing digital services. Some key activities are:
Work in cross-functional agile squads, developing customer centric services together
Discover and share customers insights and needs through user research and testing.
Facilitate ideation and the design processes.
Create and visualize concepts and solutions.
Design and detail the user interface.
Follow up on implementation and user metrics.
About the team:
Join the UX and service design team of 12 skilled and engaged UX designers and service designers. Designers in Digital Sales and Customer Experience. We work with the digital touchpoints of the full customer journey; learning about and buying insurances, being insured and having an accident or a claim. We think the best way to learn and improve is sharing. We are an active part of the If UX Community, with the other UX designers in If. Of course, we also attend courses and conferences to stay updated and get inspiration.
Who are you…?
Your skills and background include:
Deep knowledge in UX design, user interface design, and user research.
Facilitation skills for Design Thinking processes and collaboration.
Structured way of work to ensure customer centric deliveries and reach agreed goals.
Enjoy sharing your work and knowledge.
Not afraid to stand up for your own opinions, but also humble and will listen to others.
Good spoken and written English, and native/good understanding of at least one Scandinavian language.
Relevant higher education, minimum bachelor's degree.
3 years or more relevant work experience.
You might not be able to cross off on all the above, but the more, the better.
Practicalities
The positions will be in either Stockholm, Oslo, Turku or Espoo. Last date to apply is February 17.08.2021. We will start reviewing applications before, so don't wait to get yours in. If you have any questions about the position or the recruitment process, please contact Steinar Nilsen, Partner in Capus, phone: +47 991 00 436, Kristian Carlstedt, Adviser in Capus, phone: +47 452 94 338 or Kamilla Gustu, Adviser in Capus, phone: +47 976 81 690.
To apply for the position: Please attach both your CV and a personal letter. If possible, please include samples of some of your earlier work.
Note that all applications must go through our recruitment system.
About UsWe're If. Our purpose is to give people confidence today to shape their tomorrow.
To make this possible, trust is our backbone. We stay ahead and challenge ourselves to grow. And we always put our hearts into it – because it takes more than bright minds to make brilliant things.
We're a team of 7,900 dedicated professionals at the leading Nordic-Baltic insurance company. But most importantly, we are protectors of people, enablers of companies and encouragers of dreams. With our joint force of expertise and engagement we always stand by our customers' side. Giving them the security and the confidence to be curious, explore new worlds, start new businesses and live their lives. Come and join us!
Apply for this job
Does this job fit your talents and seem right for you? Don't hesitate to apply online now.
Contact Person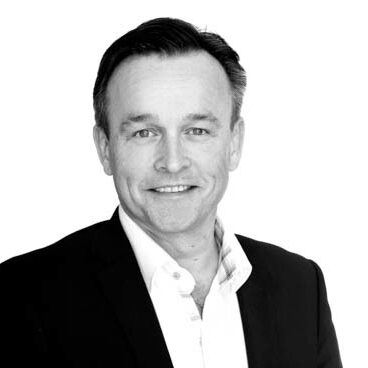 Steinar Nilsen
Partner