Present in Romania since 2003, our client is an Engineering Centre that lives and breathes technology.
The Product Romania's mission is to make having an online presence accessible for any busy SMB owner, by building an ecosystem of do-it-yourself services, spanning from website builder to online marketing, that our customers can use to be successful online.
Customer-centricity and design-driven product work are our DNA. Our outlook is to serve and enable millions of SMB owners and individuals to build their online presence dream.
As a Head of Operations you will shape, maintain and communicate the product vision to the Development Team and key stakeholders across the company.
Responsibilities
Recruit, lead and develop a team of Operations Engineers
"Run" accountable for our products
Act hands-on for strategic projects
Collaborate with stakeholders in a variety of functions such as development, QA, product management, sales, customer care, legal or finance
Influence the development of our operating platforms (CD / CI, Kubernetes, storage, databases, etc.) to respond to your products' needs
You will be actively involved in the conception of system architectures as well as the strategic and technical roadmap design
You will drive the continuous optimization of availability, scalability, latency and efficiency
You will develop a strategy for 24/7 availability of the systems, which also takes deployments through software development into account
You define goals and pursue their implementation; you coach Operations Engineers and support them in the sense of a servant leader approach
Contribute and be part of the Portal Operations division of Mail & Media mainly located in Germany: Karlsruhe and Munich

We Appreciate
We are currently looking for a colleague to help us further develop these great products:
You have a technical degree and several years of management experience in development and operation
Strong leadership skills / coaching & mentoring expertise
Good understanding of project management (especially Agile, OKRs is a plus) and software engineering life cycle
Strong communication skills
You can create a vision for IT operations, define OKRs, further develop the organization on your area and drive the transformation towards automation and (container) platforms
You are familiar with the implementation of IT and network security
You have experience with system design as well as software design of distributed systems
You are up-to-date with the latest IT technologies such as B. Ceph, Kubernetes, Istio, Cassandra, Prometheus, Elastic Search and GoCD or gitlab CI
You are result-oriented, work in a structured way and are open to constructive discussions
German language is a plus
We are looking forward to receiving your application over the application-dashboard.
Our responsible consultant will contact you immediately after receipt.
Apply for this job
Does this job fit your talents and seem right for you? Don't hesitate to apply online now.
Contact Person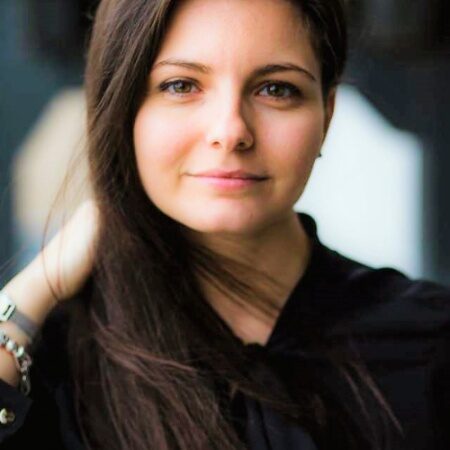 Florentina Stoica
Consultant IT Recruitment