General Accounting Manager
ABB (ABBN: SIX Swiss Ex) is a leading global technology company that energizes the transformation of society and industry to achieve a more productive, sustainable future. By connecting software to its electrification, robotics, automation and motion portfolio, ABB pushes the boundaries of technology ...
Your Responsibilities
Responsible for directing and securing accounting activities for our ABB Norway legal entities, including overseeing local statutory compliance as well as Group reporting activities under US and NGAAP
Overall responsible for ensuring that ABB Norway is in line with the local accounting law and regulations that apply at any time, including overseeing preparation of local NGAAP annual financial statements and timely submission of these
Driving compliance with ABB's Accounting Policies and group reporting activities under USGAAP, including securing any local processes and improvements
A key player in identifying accounting issues and supporting Front Office Manager in solving and implementing these (in both Norwegian and U.S GAAP financial statements). Be a go-to person for advice on accounting issues across the Norway Finance function, including towards Business Controllers
Overseeing the tax calculation for ABB Norway, reporting of Tax positions and annual tax returns, in close cooperation with international Hubs, Front Office Manager and Tax Manager
Monitoring ABB Norway's foreign branches in terms of accounting and tax reporting issues
With inputs from ABB's Pensjonskasse and Group resources, responsible for the ongoing pension reporting for Norway in group financials
Ensure constructive cooperation with the company's Tax, Pension and other teams/functions both locally and globally, including direct contact with Norway Country Finance Manager, Legal Head etc.
Be a key contact point towards the company's Auditor and arranging timely submission of documentation leveraging internal resources. Also, to secure proactive improvements where necessary based on observations, and clearly and effectively presenting ABB's views on complex accounting matters
Contribute as a key resource to maintaining and strengthening the internal control environment of ABB Norway entities
Various projects such as supervising any mergers/demergers of local legal entities etc.
Your Background
You are driven, have a wide reach, thorough and persistent in ensuring closings and financial statements are executed well and by stated deadlines
Completed Masters degree or equivalent, public accounting/auditing preferred
Particular strengths and knowledge in the area of local Norwegian accounting and tax regulations
10+ years experience from international corporation/group, auditing experience a plus
SAP, project management and process knowledge will be a plus
Motivated to participate in an ambitious organization with rapid changes; Self-driven while at the same time able to utilize the wider team in support
Strong communication skills in Norwegian and English and able to address different levels of the organization and external parties (auditors) effectively
Systematic, takes initiative and ownership to achieve improvements in the areas responsible for, and handles those in an efficient manner
What we can offer:
Dynamic work environment with new challenges and varying tasks
Personal development and career opportunities
Competitive conditions, salary according to qualifications
Pension, group life and accident insurance
Flexible working hours
Comfortable and good working relationship with informal and close contact between employees and managers at all levels
Positive and exciting work environment
The position is located at Fornebu.
We look forward to receiving your application and CV. Application deadline is 31.08.2021.
For any questions regarding the position please contact our recruitment partner Anders Kihle (
ak@capus.no/
+47 977 67 816) or Johannes Westersø (
jwe@capus.no/
+47 951 79 169).
Please note that in cooperation with Meditor search we conduct a background screening on all candidates that receive an offer of employment in ABB Norway. This to ensure best quality in our recruitment process, according with ABBs company policy.
If you want to discover more about ABB, take another look at our website www.abb.com.
Apply for this job
Does this job fit your talents and seem right for you? Don't hesitate to apply online now.
Contact Person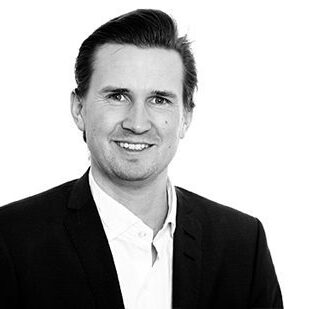 Anders Kihle
Researcher