Our partner is the leading provider of 3G/4G portable uplink solutions to the broadcast and web video markets. They are changing the way organizations utilize video by offering a new, exciting, and cost-effective way to transmit live video from anywhere. When you watch live television or live video online there is a good chance that the content is transmitted using our partner's technology. They work with TV networks, online video destinations, newspapers and magazines, leading blogs, sports organizations, production houses and more.
Responsibilities
Full ownership of the UI/UX design language across all products (portable and web applications),
Define and organize UI/UX flows for portable devices, mobile apps web applications,
Build end to end UI flows with transitions between different actions,
Support R&D developers during development sprints,
Update user stories with UI definitions and user flow.
Requirements
At least 3 years of experience in UI/UX design of mobile and/or web application,
Experience in touch screen UI design,
Experience in building a complete UI flow,
Experience in working with R&D SW developers and handover designs to development,
Experience in working with user stories and Jira tool,
Experience with Adobe XD.
Our Offer
• Competitive remuneration and undetermined work contract;
• Sick days (2 days/year);
• 2 extra leave days when employee has reached a period of 3 years in company;
• International projects and professional growth in a technology environment;
• Flexible and professional working environment;
• Central location (close to metro station Universitate);
• Medical subscription (Medlife/Regina Maria);
• Sports and relaxations facilities;
• Access to Pluralsight training platform.
We are looking forward to receiving your application (English CV) over the application-dashboard. Our responsible consultant will contact you immediately after receipt.
Apply for this job
Does this job fit your talents and seem right for you? Don't hesitate to apply online now.
Contact Person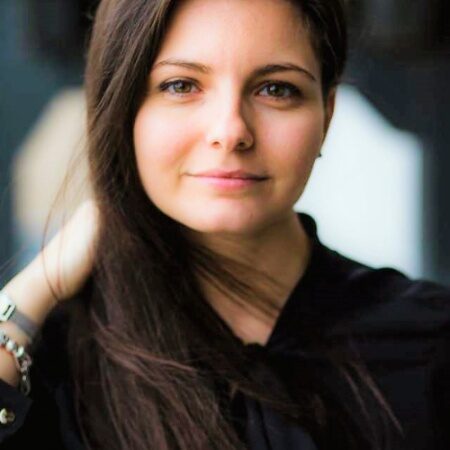 Florentina Stoica
Consultant IT Recruitment