Junior Java Full Stack Software Engineer
Our client's project is one of the world's most comprehensive sources for petroleum pricing and news information. IT provides real-time and historical spot, wholesale/rack and retail fuel prices for the refined products, renewable fuels, and natural gas and gas liquids (LPG) industries. At its core, it uses a set of complex IT systems and tools, handling huge amounts of data in a reliable way, and providing customers with business applications to use this data as efficient as possible.

Currently our client is looking to expand its Romanian Big Data Development and Architecture team based in Bucharest. This team focuses on developing the data infrastructure to support large volume transactional data processing, data science, and machine learning projects.

ABOUT THE ROLE
Key responsibilities include:
Write, build and deploy code pushing our products further
Analyze business application requirements, identify concerns and develop action plans
Be part of an Agile team, using company's latest software development lifecycle working closely with team members from all group entities
Leverage our Cloud infrastructure (AWS) in order to design solutions that make the best of it and maintains existing legacy applications and redesign towards cloud native architecture
Track down and resolve bugs
Identify and encourage areas for growth and improvement within the team.
REQUIREMENTS
We are looking for an open minded software developer that strive for innovation and is not afraid to get out of the comfort zone, , tech-savvy who can work in a team and support his manager in pursuit of success.
Key Qualifications and Skills:
Cloud/Web based development, SOA/microservices architecture
Experienced with hands on full stack development in Core Java/J2EE, Angular
Good Knowledge of Spring, Angular, REST and modern Java web technologies
Deep understanding of RDBMS, SQL and NoSQL alternatives
Familiarity with building on and deploying containerized services to cloud technologies like AWS, Docker, Kubernetes, ECS etc
Knowledge applying a test-driven CI/CD framework and culture at a team level
WHAT WE OFFER:
Attractive benefits package (Medical services, Special discounts for gyms, Meal vouchers)
Ongoing Education (Participation in conferences and training)
Access to the most interesting information technologies
Flexible Working Hours
Work from home·
Three days for charity/volunteering Chillout & fun room (pool table, PlayStation)
Fruit days, Coffee, tea, chocolate
New and modern office, easy to access (M Aurel Vlaicu), spacious desks, latest technologies/equipment

We are looking forward to receiving your application over the application-dashboard. Our responsible consultant will contact you immediately after receipt.
Apply for this job
Does this job fit your talents and seem right for you? Don't hesitate to apply online now.
Contact Person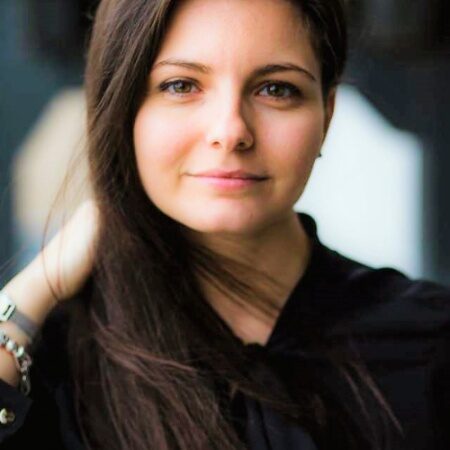 Florentina Stoica
Consultant IT Recruitment