Deloitte – is a leading global professional services firm that shares a belief that exceptional client service can only be delivered by exceptional people. Therefore, the company aims for bringing together talented people from different academic, career and personal backgrounds. The collaborative, people-focused culture encourages mutual respect, open communications, and ongoing learning.
Currently there are 300 professionals at Deloitte Baltic offices, 5,000 in Central Europe member firms and more than 225,000 in Global Deloitte network.
Deloitte is looking for
HR Manager
Baltics
who is passionate about building a world-class employee experience through developing modern and attractive HR practices and ensuring operational excellence and support to a leadership team.
HR Manager Baltics
Responsibilities
Oversee and develop all HR functions in Deloitte Baltic States organization and ensure their smooth and efficient operation thus actively contributing achieving its goals
Build and lead a competent, effective, and engaged pan-Baltic HR team
Design and run senior recruitment activities that leads to identification and attracting of talents that blend into company`s culture and business model
Develop and continuously improve HR policies across the entire employee lifecycle, including recruitment, onboarding, development, and others, and synchronise them on the Baltics level
Closely partner with the leadership team and actively participate in change management, being a driver and role model in implementation of new approaches and practices
Offer day-to-day support and HR advise to leaders thus helping them to build a successful, sustainable and engaging organization
Requirements
3-5 years professional experience in a leading or HR generalist role in a dynamic, preferably international environment
Extensive experience in recruitment, including development an efficient recruitment process and positive candidate experience, and successful track record of identifying and hiring talents
Ability to lead and develop a high-performing and engaged HR team
Experience in designing and implementing HR processes that helps organization to attract, develop and retain high performing professionals
Agile, action-oriented approach, ability to handle multiple tasks and projects
Fluent English, both verbal and written
We Offer
Interesting and dynamic work in a global network of business professionals
Responsibility for Baltic HR function and team
Opportunities for learning and professional growth through access to world-class practices, expertise, and trainings
Working environment that is based on values, professionalism, and self-organization
Monthly remuneration as of 3500 EUR gross, and compelling benefit package
Apply for this job
Does this job fit your talents and seem right for you? Don't hesitate to apply online now.
Contact Person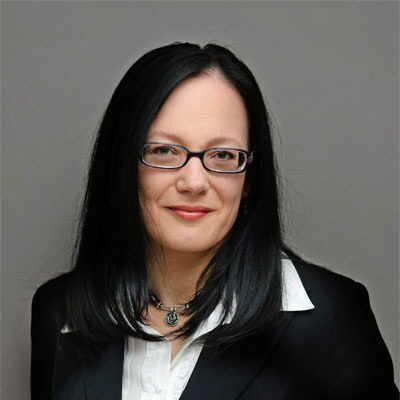 Gunita Smirnova
Partner and Senior Consultant