Java Full Stack Software Engineer
Our client's project is one of the world's most comprehensive sources for petroleum pricing and news information. IT provides real-time and historical spot, wholesale/rack and retail fuel prices for the refined products, renewable fuels, and natural gas and gas liquids (LPG) industries. At its core, it uses a set of complex IT systems and tools, handling huge amounts of data in a reliable way, and providing customers with business applications to use this data as efficient as possible.

Currently our client is looking to expand its Romanian Big Data Development and Architecture team based in Bucharest. This team focuses on developing the data infrastructure to support large volume transactional data processing, data science, and machine learning projects.

Your Role

Key responsibilities include:
Implementation of financial services software using enterprise Java, RDBMS, and modern web technologies in building cloud-based software products
Work closely with analysts to gather business requirements, develop, and deliver highly scalable and numerate financial applications
Quickly understand system architecture and become involved in design and development, taking ownership of assigned modules to drive projects to completion
Experience working with global technology and product teams geographically extended across the globe and are skilled driving high efficiency engineering teams using Agile methodology
About You

This position will suit candidates who enjoy both the technical and business aspects of developing software solutions to a schedule in an environment of high visibility and transparency around deliverables, business needs, and customer value.
Experience in Core JAVA/J2EE related product development.
Excellent knowledge of RDBMS and proficient in PL/SQL is must have.
Knowledge of Spring/Hibernate/Restful Web Services is a must.
Knowledge of web technologies and JavaScript based frameworks (Node JS, Angular JS etc.) is a plus.
What we offer
Attractive benefits package (Medical services, Special discounts for gyms, Meal vouchers)
Ongoing Education (Participation in conferences and training)
Access to the most interesting information technologies
Flexible Working Hours
Work from home
Three days for charity/volunteering
Chillout & fun room (pool table, PlayStation)
Fruit days, Coffee, tea, chocolate
New and modern office, easy to access (M Aurel Vlaicu), spacious desks, latest technologies/equipment
Apply for this job
Does this job fit your talents and seem right for you? Don't hesitate to apply online now.
Job Facts
Corporation
Talentor Romania
Contact Person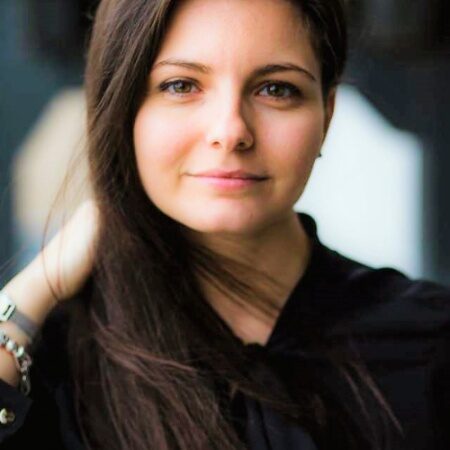 Florentina Stoica
Consultant IT Recruitment