Quality Assurance/ Regulatory Affairs Manager - Brighter
Brighter is a health-tech company from Sweden with a vision of a world where managing chronic diseases is no longer a struggle. We believe a data-centric approach is key to provide smarter care for chronic conditions. Our daily-care solutions facilitate the flow of real-life treatment data between chronic-disease patients, their loved ones, and their care providers – improving quality of life, easing the burden on healthcare systems, and opening new opportunities for data-driven research. Blighter's quality system is certified under ISO 13485. In 2019 the company won the Swecare Rising Stars Award. For more information visit https://brighter.se/

YOUR FUTURE ROLE
If you have previous experience of a role as QA/RA Manager within MedTech and would like to be part of an exciting journey in a company with global presence – look no further!

In this role, you will be the business-minded spokesperson for Quality Assurance and Regulatory Affairs, and you will build and manage a strong and outstanding team that will lead these questions in an exemplary and business-oriented way. You will have a quite broad scope of responsibilities related to quality assurance, quality control, regulatory affairs, and compliance. You will establish and implement product registration strategies and plans for new markets and existing markets. You will also lead the work of getting product documentation in compliance with MDD. This role calls for an open mindset since you are being a part of a fast-growing company. You will perform a broad mixture of strategic and day-to- day responsibilities and be part of the leadership team for Operations. You will report to Head of Operations.

Your tasks will include to:
Lead, develop, and influence the future of the QA & RA strategy, function, and team members in a multicultural environment.
Be part of Blighter's future, developing new innovative products and solutions, adding value for customers, healthcare, and patients.
Contributing to business strategies with the development and implementation of QA/RA OKRs.
Be responsible for resource management, planning, and training of the QA/RA team.
Overall responsible for the Quality Management System, QA/RA processes, including internal and external audits.
Registration strategies and driving the execution of registration plans for. development, regulatory approval, and optimal market access globally as required.
Ensuring Quality Assurance Agreements with suppliers are in place.
Ensuring that the company creates and maintains QMS documentation and relevant technical files (MDD/MDR, & IVDD).


YOUR PROFILE
To be successful in this role you have:
A Master of Science or related education, alternatively relevant job experience
A few years in any form of leadership position, building teams and providing guidance, with proven leadership skills that align with our client's company culture and organizational structure
In-depth knowledge of the trends within the quality/regulatory and performance improvement space ISO 13485, ISO 14971, IEC 62304, MDD, IVDD & MDR
Experience of working with Quality Management Systems and processes within the MedTech industry
Experience of working in a global context with international relations
As a person, you are quality-conscious, communicative and you can collaborate with your closest colleagues as well as the entire business. In this role, sensitivity, order, and efficiency are also important. Furthermore, you are goal-oriented, can work independently and can handle work in an environment where conditions change.

OUR CLIENT OFFERS
Brighter is a health-tech company driven by a passion for our purpose to drive change in quality of life for patients, caregivers and people close to them. Our values are Smart, Friendly, and Reliable and this is the guiding stars for our how we act towards each other internally and to our external partners. How we lead ourselves and work together sets our company culture, and we thrive on having a company culture where we team up and win together. For us it's important that you are a team player and want to contribute to improving the world and Blighter's future success!
Would you like to be a part of a company with talented and driven colleagues? Apply today as we are looking to fill this position as soon as possible.


We look forward to your application!

Apply for this job
Does this job fit your talents and seem right for you? Don't hesitate to apply online now.
Job Facts
Corporation
Talentor Sweden
Contact Person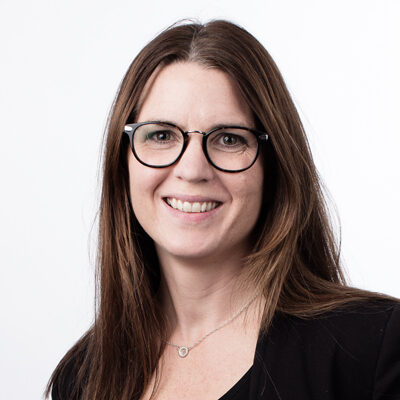 Karin Lundmark
COO, Senior Consultant