Java Developer for Shops & Offers
Present in Romania since 2003, our client is an Engineering Centre that lives and breathes technology.
Our client's engineering culture is shaped by the use of cloud native technologies, microservices combined with a DevOps attitude and an innovative mindset. In Romania, our client has passionate teams sustaining the business segments of Access/Telecommunication, Mail & Media and Hosting.
Develop new features that add functionality to the Shops and Offers projects;
Assume ownership of the whole development lifecycle of artifacts, including release and deployment cycles;
Focus on code quality, security and scalability;
Participate in the products architecture and solution strategy refinement;
Maintain, refactor and evolve content configuration in a Java-based Content Management System (CMS);
Participate in all phases of the development lifecycle of artifacts within a microservice oriented architecture;
Contribute to cross-project technical topics like: Secure SDLC process, Continuous Integration & Continuous Delivery process, Design for testability, Catalog of reusable CMS components, and others.
We appreciate

We are currently looking for a colleague to help us further develop these great products:
Java 8 or higher and related technologies;
Spring and related features: Spring Boot, Spring MVC;
RESTful Web Services;
Release lifecycle and all its supporting tools and technologies: Maven, Git, Branching Models, Continuous Integration / Continuous Delivery tools;
Microservice oriented architecture;
Identify and apply design patterns;
Building web portals (integrate frontend artifacts into Java web applications);
Unit testing and integration testing;
Have very good command of English language (both written and spoken);
Develop projects in a distributed team;
Be able to lead and mentor junior members of the team;
Interact daily with all the roles of a project team (developer, QA, operation engineer, product owner);
Have a proactive approach towards your work and processes;
Adapt and adjust to change.
Would be a plus
Experience working with a CMS;
Relational Databases, SQL and ORM technologies (JPA, Hibernate);
Knowledge about Enterprise Integration Patterns;
A full-stack approach to projects;
Security knowledge;
We are looking forward to receiving your application over the application-dashboard.
Our responsible consultant will contact you immediately after receipt.

Apply for this job
Does this job fit your talents and seem right for you? Don't hesitate to apply online now.
Job Facts
Corporation
Talentor Romania
Contact Person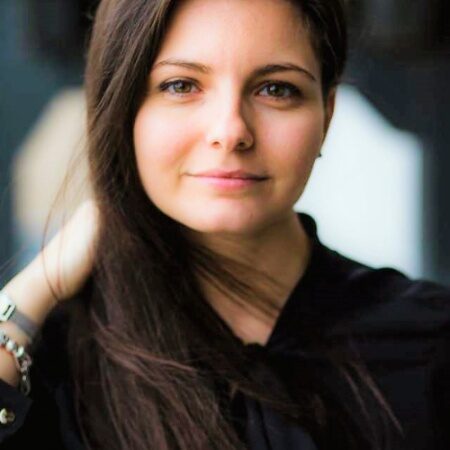 Florentina Stoica
Consultant IT Recruitment