Our client is a tech company born in 2006 as a result of the passion for cutting-edge technology by 4 Microsoft MVP's. With the goal of developing and facilitating solutions for customers in the adoption of new technologies, we work together with 370 employees to help clients across nearly all industries.
Operating in 14+ offices worldwide, we have a large team of highly experienced specialists in disruptive developments including Artificial Intelligence, Mixed Reality, Big Data, Blockchain, IoT and Cloud. The mission of is to offer customized, innovative, and attractive solutions for all types of digital needs, always incorporating the latest available technology.
We are looking for a Data Engineer to join our Agile UK team.

Role
Creation of architectures built on top of our own product, Sidra Data Platform
Orchestrating data in Azure (Azure Data Factory, Databricks, SQL, SQL Data Warehouse, and more)
You will work on Big Data analytical projects with end to end solutions
You will work with Power BI to generate dashboards, reports and reports in different formats.
You will work very close with our product development team to improve and build new features of our data platform
You will become a expert in our platform, and act as ambassador of Sidra for the rest of our teams
You will provide technical consulting support to our customer in their specific business
Requirements
Very solid understanding of SQL Server from a modelling and querying point of view
Experience in Azure environments
Proven experience in complex ETL/ELT processes (Data consolidation, slowly changing dimensions..)
Dimensional modeling experience for DWH and Data Marts
Desirable: semantic BI models for Power BI (DAX and M)
Desirable: some .NET experience and ability to read C# code
Solid English communication skills (international environment)
Good remote working skills and ability to work with the different teams in the offices globally
Passion for technology and software development
Constant desire to learn and ability to learn quickly
Team player
Benefits
Our goal is to create a company where employees enjoy benefits that make them more productive and contribute directly to the development of their professional skills. We want to be able to attract the best of the best, and make sure they keep getting better. On top of an exciting, vibrant, and intellectually challenging workplace and a competitive salary, we are offering:
Salary determined by the market and your experience
Flexible schedule and remote work – Being part of an agile team has these benefits
Flexible compensation (restaurant, transport, and childcare)
Medical and dental insurance (completely free of charge for the employee)
Individual budget for training and free Microsoft certifications
English lessons (1 hour/week)
Birthday day off
Monthly bonus for electricity and Internet expenses at home
Discount on gym plan and sports activities
Plain Camp (annual team-building event)
➕ The pleasure of always working with the latest technological tools
With all this information you already know a lot about us. Will you let us know
We want applicants of diverse background and hire without regard to race, color, gender, religion, national origin, ancestry, citizenship, disability, age, sexual orientation, or any other characteristic protected by law.
Apply for this job
Does this job fit your talents and seem right for you? Don't hesitate to apply online now.
Job Facts
Corporation
Talentor Romania
Contact Person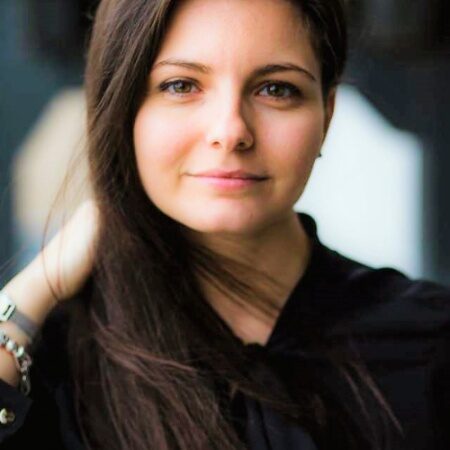 Florentina Stoica
Consultant IT Recruitment