Our partner is the leading expert in 5G ready cloud-native, network intelligence solutions for telecom operators transitioning to 5G. Their Network Intelligence consists of Network Visibility, Service Assurance, and Network Insights. The Network Intelligence suite offers intelligent, container-based, on-demand solutions to deliver network analysis from the RAN to the Core for 5G assurance.
Utilizing automated and dynamic solutions with smart minimal data collection and on-demand troubleshooting and cutting-edge techniques based on machine learning, these solutions work in harmony to provide operators an understanding of the entire customer experience and allow them to troubleshoot network performance from a high to granular level while reducing storage costs and cloud resource utilization.
Overall Objective of the Role
This individual will take on a leadership role within the QA team, overseeing quality tasks, test plans, bug backlog management, and more.
Responsibilities
• Lead and coordinate quality assurance tasks, including test planning, execution, and reporting.
• Communicate effectively with team members and collaborate with other departments to ensure smooth coordination and alignment.
• Possess the ability to design comprehensive and effective tests.
Requirements
• Automation and Programming: Proficiency in automation and scripting using Python is highly preferred. This skillset will enable the engineer to develop and maintain automated tests.
• Kubernetes and Linux: Familiarity with Kubernetes and Linux systems is desirable, as the web application may utilise these technologies for deployment and operation.
• Web Application Testing: Previous experience in testing web applications is important, as it will allow the engineer to understand the specific challenges and requirements associated with web-based systems.
• Network Protocols Knowledge: Understanding network protocols is beneficial, as it will facilitate testing and analysis of the network aspects of the application.
What our client is offering:
• Motivating financial conditions.
• International projects with worldwide recognition.
• A good work-life balance with flexible schedule and work from home / remote as much as possible.
• Exciting new career in a friendly, dynamic, growing organization.
• Professional development in a friendly multicultural environment.
• Private medical subscription @ Medlife or Regina Maria.
• Wellbeing Programs (sick days, 7Card, relaxation facilities in the office).
• Team buildings & other social experiences.
• Referral bonuses.
We are looking forward to receiving your application (English CV) over the application-dashboard. Our responsible consultant will contact you immediately after receipt.
Apply for this job
Does this job fit your talents and seem right for you? Don't hesitate to apply online now.
Contact person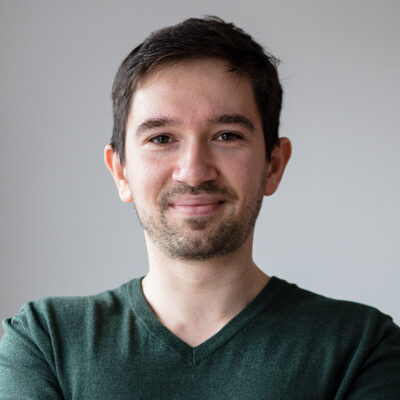 Andrei Stefan
IT Recruiter