Like many innovative ventures, TOMRA Collection was founded in a garage. This garage wasn't in Palo Alto, though, it was in Vollen, Norway. 50 years later, TOMRA Collection is a world-leading technology company working to expand the circular economy. As the largest provider of reverse vending machines ...
Are you TOMRA's new System Engineer?
Are you interested in contributing to a more sustainable future by developing the future solutions of TOMRA's reverse vending systems? Are you passionate about technology and do you challenge the status quo? If so, you may be the System Engineer TOMRA Collection is now looking for. As TOMRA's System Engineer, you will be working closely with product managers, functional product owners, project managers, engineering, and development teams to develop the next generation of TOMRA reverse vending machines and solutions. You will be responsible for ensuring the quality, integrity, and scalability of TOMRA Collection hardware and embedded software products, solutions, modules, and features. You will play a lead role in understanding and translating business needs into system requirements and providing guidance to achieve a successful implementation. You will contribute to the development of product and module roadmaps as well as resolving issues and investigating underlying causes. You will be a part of the Design & System Architecture department within TOMRA, which is an international, market-leading technology organization.
Role and responsibilities:
Contribute to establishing the long-term technical strategy and module strategy, as well as contributing to defining and implementing the best and most suitable products and solutions
Develop and own the as-is and target-state architectures, and guide the transition towards this goal through active participation in delivery projects and other transformational initiatives
Discuss solution strategies, design and implementation choices with the engineers, developers, functional product owners and product managers
Play a lead role in understanding and translating business needs into system requirements and providing guidance to achieve a successful implementation
Collaborate with embedded software teams to ensure that our software infrastructure and technology stack is fit for purpose, secure, effective, cost efficient, and future oriented
Take on an Architect role in projects and work in close collaboration with the Project Manager and other project members from all disciplines to ensure the best possible system solution, spanning from requirements and specifications to test and verification
Qualifications
/
candidate profile:
You are passionate about technology and have experience from both hardware architecture and embedded software development. Experience from working with cloud platforms is a bonus, but not required
You see the importance of understanding the business and can give guidance for solution development using your technical domain knowledge. You might have some experience with IPR work
You have excellent communication skills in English and Norwegian and are happy to communicate in both technical and business terms
You are trustworthy and self-driven. You can take the lead and make things happen
You ask questions, challenge, and have an open dialogue. You are open minded and constructive
You are structured, analytical, accurate and focused on quality
TOMRA offers:
Professional challenges within a growing, market-leading technology company
Great Place to Work: TOMRA was named the fifth best place to work in Norway in 2018. This is the third consecutive time TOMRA has ranked in the top 10 for Great Place to Work
Excellent facilities with modern gym, free parking and electric car charging, and our own healthy and varied cafeteria
Convenient location in Asker – close to Oslo, Drammen and Sandvika
Opportunities for professional development and competence building through participation in relevant training courses and seminars
Deadline application: SnarestLocation: Asker
Please send your CV and motivation letter in English or Norwegian
TOMRA Collection's solutions make it easy for consumers, retailers, and the beverage industry to play their part in solving one of the most pressing problems of our time. If you're ready to roll up your sleeves and join our growing community of thinkers and doers in tackling this challenge, we look forward to hearing from you.
TOMRA Collection is part of the TOMRA Group, which creates sensor-based solutions for resource productivity in food, recycling, and mining, employing approximately 4300 people globally. The TOMRA Group continues to innovate and provide cutting-edge solutions for optimal resource productivity and is publicly listed on the Oslo Stock Exchange (OSE: TOM). Join the Resource Revolution!
For further information, please contact Partner in Capus, Kristian Lennertzen, phone +47 916 16 073 /
kl@capus.no
or Recruitment assistant in Capus, Nanna Skjold phone +47 977 88 713/
nanna.skjold@capus.no
.
Apply for this job
Does this job fit your talents and seem right for you? Don't hesitate to apply online now.
Contact Person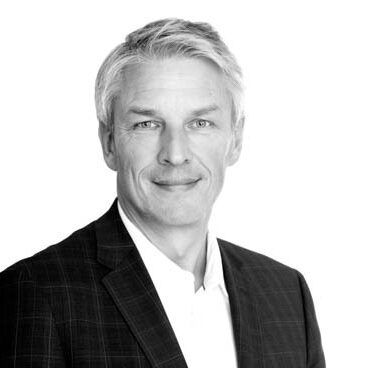 Kristian Lennertzen
Partner