Our client is a pioneer, a tech leader and the everyday companion for people at work across more than 46 countries. Our 10,000 employees are committed to making the world of work a better place for all, one that is safer, more efficient and more user-friendly. In 2020, thanks to its global technology assets, the Group managed €30 billion in business volume, primarily carried out via mobile applications, online platforms and cards. Our client is listed on the Euronext Paris stock exchange and included in the following indices: CAC Next 20, CAC Large 60, Euronext 100, FTSE4Good and MSCI Europe
Project
PPS, an alliance between our client and MasterCard Worldwide, is a one-stop-shop for payment programmes. Our client provides services to major international clients and consumers across a wide range of industries, including retail, finance, travel, telco and FINTECH.
Key responsibilities
Develop and test of stories in adherence to PPS professional development standards and procedures
Support other areas of PPS who have questions and queries on the software platform
Deliver sprints on time
Contributing to Sprint refinement, planning and delivering own stories on time
Identify and escalate blockers/critical issues
Discussing operational aspects with relevant departments
Drive effective resolution of issues as they arise
Follow company policy and procedures
Actively support the team, QA and DevOps engineers
Keep tickets and associated documentation up-to-date
Provide progress feedback to team
Required skills & profile
Java web application development expertise with 5+ years' experience
Proven experience in designing and implementing solutions from concept through implementation
Proficient in developing microservices solutions based on Spring Boot
Strong experience in designing and implementing REST webservices, and integrating with API gateways
Strong capabilities in databases design, database modelling, SQL coding; especially in cloud environments
Demonstrated experience in container technologies (Docker or Kubernetes)
Experience in cloud environments like AWS or Azure
Experience in corresponding tools like Git or Subversion…
Practical experience in Agile frameworks (Scrum) and tools (JIRA)
International experience or working in international projects is a strong plus
Ability to work in a team (local or remote) and self-motivation
Perks:
Annual bonus - 10% from gross annual income (equivalent of more than one monthly NET salary - about 1,2 monthly NET salary);

Vacation vouchers - 3500 RON/ year

Private medical insurance + Life insurance

Meal Tickets - 20 RON/ day

Cultural Voucher- 300 RON/ day

Present tickets - 150 RON per event (1st and 8th of March)

Benefit platform - 220 RON/ month

You can opt for third pension pillar

Budget for trainings/ certifications/ courses
Apply for this job
Does this job fit your talents and seem right for you? Don't hesitate to apply online now.
Contact person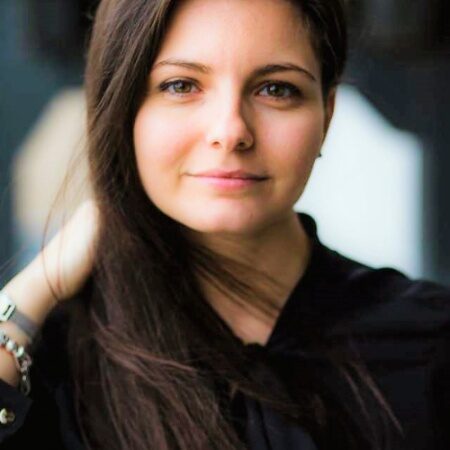 Florentina Stoica
Consultant IT Recruitment