Junior Financial Controller
Junior Financial ControllerAnalysis and reporting
Obtain and collect all information likely to affect the company's results
Monthly reporting: Take part in the elaboration of the monthly activity reporting (sales turnover/ FIXED ASSETS), budget follow-up.
Updating and monitoring of management dashboards (Production / Cost center / Customer sales / Debts).
Participation in accounting closures
Carrying out connections between the accounting statements and the results of the reports and dashboards.
Assist the manager in the quarterly inventory cycles of all subsidiaries.
Support the manager and the accounting team in quarterly/annual closings (NPF monitoring, end of period provisions) as well as budget monitoring and reviews.
Knowledge of general accounting up to the balance sheet and profit and loss statement is preferred.
Development of procedures and management tools
Take part in the implementation and monitoring of new reporting tools for the efficient piloting of activities.
Implement and improve management and optimization procedures for financial information flows: guarantee their reliability.
Ensure compliance with procedures.
Any other task emanating from the hierarchy according to the competences and qualifications
Requirements:
Knowledge of office automation tools (advanced Excel level: DCT, processing of large databases);
Expertise in the company's IT tools (accounting software, knowledge of SAP being a plus);
Good knowledge of English;
Experience: 1 year minimum;
Degree: Bachelor's degree in Management Control and Accounting.
Apply for this job
Does this job fit your talents and seem right for you? Don't hesitate to apply online now.
Job Facts
Corporation
Talentor Romania
Contact Person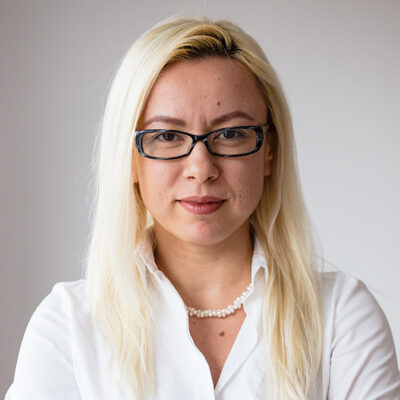 Filis Culamet
Technical Business Unit Manager