Senior Project Manager, HV Power Grid Development - Enercon GmbH
Innovative ideas are the hallmark of our successes and move us on. We are passionate about realizing wind energy projects across the globe and meeting tomorrow`s energy technology challenges. You and your engagement can contribute to shape the future of renewable energies. For more than 35 years ENERCON has been among the technology leaders in the wind energy sector. Markbygden Net Väst AB is a regional power grid company and daughter company to Enercon. Markbygden Net Väst AB expands, develops, builds, and maintains access connection for the regional power grid on behalf of their clients.
Are you excited about being part of the transition to renewable energy? In this role, you will be a key player in the expansion of the High Voltage Power Grid for Markbygden Net Väst AB for
the biggest onshore Wind Farm in Europe.
Your role
As Senior Project Manager – HV Power Grid Development, you are part of the development of our grid operations, primarily in our daughter company Markbygden Net Väst AB. You will play a key role in the further development and expansion of Enercon's grid business and manage all relevant stakeholders such as clients, partners, entrepreneurs, landowners, internal resources, the authorities and more. It's a commercial role where you will be involved in the projects from the first client meeting to a developed network and connected customer. In addition, you will also be responsible for project finanical, time planning, quality, and sustainability aspects of the projects. You are preferably based at our Nordic Headquarter in Malmö, however placement in Piteå is also possible. In this role you will coordinate and cooperate with internal teams, for example procurement and grid operations. You report to Head of Grid who is based in Malmö.
Your responsibilities will include but not be limited to:
Grid design, planning & specification
Grid development financials
Client contact and contracts
A close dialogue with Svenska Kraftnät regarding connected clients, grid contracts, technical aspects etc.
Contant with Energimarknadsinspektionen
Stakeholder management
Your profile
We are looking for an experienced and senior professional with general knowledge from the energy sector and more specific competence from grid management or equivalent. You have a background within project management and are used to work in a multi-tasking role covering both technical and business related aspects. In this role, you will be involved in the projects from the beginning and the work will also include the development of grid designs.
As a person you are well structured, quality oriented and business minded. You are confident, forward thinking and likes to work in the different phases of development projects. To succeed in this role, we see that you have at least 5 years of experience in high-voltage projects within power grids.
You hold an academical degree within Electrical Engineering or other relevant field. It is important that you thrive in a communicative role and are fluent in both Swedish and English.
Our offer
Enercon and Markbygden Väst AB is on a very interesting growth journey. Markbygden Wind Farm is already the biggest wind farm in Europe and on track to be one of the biggest onshore windfarms in the world. You will play a Key Role for the expansion of the Power Grid and receive a large mandate to really influence the future of the wind energy market as well as the public energy supply in the Nordics.
Your application
We cooperate with Talentor Sweden in this recruitment. If you have any questions, you are welcome to contact Linnéa Forsén, Recruitment Consultant, on tel +46726441090 or
linnea.forsen@talentor.com
. Last day to apply is 1st December.
Apply for this job
Does this job fit your talents and seem right for you? Don't hesitate to apply online now.
Job Facts
Corporation
Talentor Sweden
Contact Person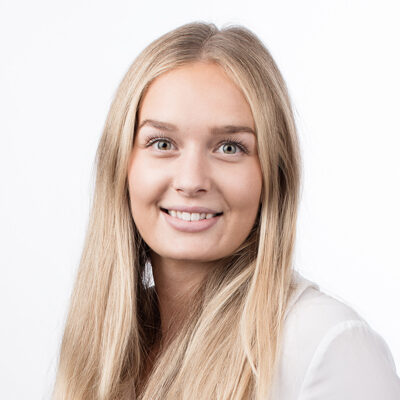 Linnéa Forsén
Headhunter/Recruitment Consultant