At AstraZeneca, we put patients first and strive to meet their unmet needs worldwide. Working here means being entrepreneurial, thinking big and working together to make the impossible a reality. If you are swift to action, confident to lead, willing to collaborate, and curious about what science can do, then you're our kind of person.
The Team
We are a growing software development and engineering team passionate about delivering software used by patients and healthcare professionals in Clinical Studies. Clinical Studies are at the core of AstraZeneca business, and this is an outstanding chance to create a paradigm shift in how technology is used to empower and interact with patients.
The product development and engineering organization consists of several self-organized/managed teams having the people, skills, and resources to deliver their part of the product. We are working with agile methodology delivering a new release of the software product with program increments every quarter.
We are proud to have one of the best software development teams you can find with deep technical and business skills to shape the product from early ideas and requirements through full implementation. This is a place where you can grow and learn together with other people delivering software with a great purpose.
About the role
As Lead Engineer you are responsible for driving the overall technical and architecture strategy for development of the software product in a system context and for the interaction and integration with other systems including the underlying backend platform.
The work starts with engaging in early discovery of new technology opportunities, leading and driving proof of concepts and elaboration together with technology and development leads in our engineering teams, defining & documenting the strategy for implementation and continues making sure the architecture is fit for purpose through the full implementation to a release of the product.
Responsibilities:
Owner of the Solution Architecture Blueprint for the system and software product
Ensure delivery of software solutions follow the architecture strategy and aligned to regulatory requirements, product roadmaps and goals
Drive architecture and technology initiatives and innovation to ensure a long-term stable and scalable product
Lead and mentor development and technical leads to develop and adhere to the architecture strategy. Ensure collaboration between engineering teams
Lead early discovery and investigation of new technology & integrations
Hands-on contribution to software design and code for proof of concepts and technical investigations
Essential for the role
8+ years hands-on experience as a software engineer and/or architect
In-depth knowledge of defining and developing software architecture for software frontend solutions and complex systems
Confirmed experience of leading people
Significant experience of using Agile approaches
Experience in modern front-end frameworks building web and mobile app applications
Desirable
Regulatory knowledge, i.e GxP, SaMD validation or similar
WHY JOIN US?
We're a network of entrepreneurial self-starters who contribute to something far bigger. There's a diversity of expertise in our Technology group that's unique to AstraZeneca – it allows us to dive deep into exploring new groundbreaking technology. We enable AstraZeneca to perform at its peak by delivering world-class technology and data solutions. Our work unlocks the potential of science. We optimise and evolutionise AstraZeneca by maximising efficiencies and finding new ways to drive productivity. From automation to data simplification. We're not afraid to take ownership and run with it. Empowered with unrivalled freedom. A place to be open and transparent – we speak up, think creatively and share ideas. Our diverse contributions help us to make better decisions. But we have a constant drive to innovate, and an appreciation for high standards. It takes challenging the status quo to contribute in our ever-evolving environment. We love it here because put simply, we make a meaningful impact.
Technology at AstraZeneca is a home for purposeful disruptors!
SO, WHAT'S NEXT?
Are you already imagining yourself joining our team? Good, because we'd love to hear from you! Click the link to apply and we'll be in touch as soon as we can.
WHERE CAN I FIND OUT MORE?
Our Social Media, Follow AstraZeneca on LinkedIn
https://www.linkedin.com/company/1603/
Follow AstraZeneca on Facebook
https://www.facebook.com/astrazenecacareers/
Follow AstraZeneca on Instagram
https://www.instagram.com/astrazeneca_careers/?hl=en
Competitive salary & benefits on offer.
AstraZeneca embraces diversity and equality of opportunity. We are committed to building an inclusive and diverse team representing all backgrounds, with as wide a range of perspectives as possible, and harnessing industry-leading skills. We believe that the more inclusive we are, the better our work will be. We welcome and consider applications to join our team from all qualified candidates, regardless of their characteristics. We comply with all applicable laws and regulations on non-discrimination in employment (and recruitment), as well as work authorization and employment eligibility verification requirements.
Talentor Sweden
We cooperate with Talentor Sweden in this recruitment process. If you have any questions - please contact, Micaela Cardell +46 70 199 16 65 or Kristoffer Palmqvist +46 76 666 64 71.
Talentor Sweden AB provides Swedish companies with competent managers and specialists through executive search and advertised recruitment. We find candidates who exceed our clients' requirements and needs through our networks and by doing research. Talentor helps customer in 30+ countries around the world. For us, equality and diversity are words of honor, and we will not give up until we have found the absolute best candidates on the market! For more information, see
www.talentor.com
Apply for this job
Does this job fit your talents and seem right for you? Don't hesitate to apply online now.
Contact person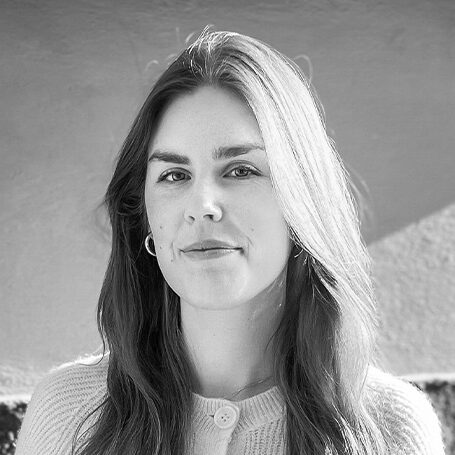 Micaela Cardell
Headhunter