Java Microservices Developer
Our client is the leader in personal financing in France and in Europe through its consumer credit activity, with more than 20 000 employees and operates in thirty countries.
With complete range of consumer credit, available in stores and car dealership or directly through customer relationship centers and via the company's local websites, our client proposes a savings offer in complement to its financing solutions in several countries such as Germany, Bulgaria, France and Italy.
You will need to perform development activities for the application using the technologies recommended by the architects and technical leaders.
You will be involved in the product development lifecycle based on Agile methodologies. You will have to work with the Headquarter in France.
Key Responsibilities:
Developing IT solutions that meet operational and technical requirements

Developing components following microservice architecture

In coordination with architects and technical leaders, guiding technical and application solutions and proposing the most appropriate technical choices, factoring in integration constraints and non-operational requirements (standards and rules, IT security, IT continuity, Production, performance, obsolescence, etc.)

Ensuring the quality of solutions, measuring that quality, issuing alerts on non-conformities, and approving final solutions

Identifying the tools required to carry out these components rapidly and effectively (DevOps tools, frameworks, etc.)

Analyzing risks associated with proposed solutions and suggesting remedial actions Supporting and developing the Agile team (Squad)

Sharing knowledge to improve collective efficiency

Contributing to the Agile transformation of the company

Helping to improve agile methods and practices at all phases of the development cycle

Participating in agile rituals, including those of an Agile@scale organization
What you need to have:
Languages: English (must), French (nice to have)

Previous experience as a Java Developer (5+ years) with the main technologies listed below

Very good technical knowledge with Java, Angular and PL/SQL

Good understanding of:

Spring Boot

Angular Typescript and Angular Material

Oracle Database

MQ Series

Domain Driven Design concepts, clean code

Automated tests

Knowledge of Git/Gitlab, Maven, NPM, Jenkins, Ansible, Sonar, Nexus IQ, Fortify

You can be available for travel (occasionally)


We are looking forward to receiving your application (English CV) over the application-dashboard. Our responsible consultant will contact you immediately after receipt.
Apply for this job
Does this job fit your talents and seem right for you? Don't hesitate to apply online now.
Contact person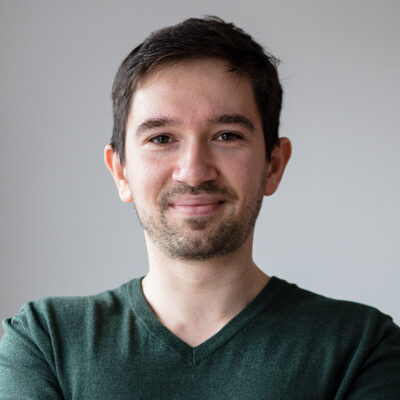 Andrei Stefan
IT Recruiter