DEFA is a family-owned Norwegian technology company established in 1946, with 450 employees on three continents. For more than 75 years, we have evolved from a local family business to an international charging company, driven by the search for new links between technology and people. Our most important ...
DEFA works to make peoples everyday lives easier and more environmentally friendly by helping them to use energy as efficiently as possible. If you are interested in the interaction between technology and sustainability, this may be the right opportunity for you.
DEFA is hiring an ERP Manager, based at the Head Quarter at Slependen in Oslo, Norway.
We have a streamlined the team responsible for the operations and development of IT solutions in the DEFA Group. All team members cover a wide variety of tasks and more system-specific responsibilities.
As our new ERP Manager you will have a key role in the development and maintenance of our ERP system, including integrations to and from the system. You will suggest improvements to processes, structure and routines for use of the system, and cooperate with other DEFA teams and external vendors on ERP related projects & tasks.
Work tasks:
Maintain and further develop all systems within area of responsibility:

ERP system Dynamics AX/365
Standard AX reporting tools
BI system QlikView

Maintain and develop integrations to & from Dynamics AX (eg. EDI, BI systems, webshops, etc)
Suggest improvements to processes, structure and routines for use of system
Cooperate with other DEFA teams and external vendors on ERP related projects & tasks
Main contact for ERP related issues
Documentation of system procedures, integrations, etc
Qualifications:
Master's degree in application design, supply chain or equivalent
3-5 years' experience with ERP systems, ideally in a production company
Experience/project lead on implementation or upgrade
Good understanding of ERP systems and architecture, and knowledge of the supply chain process
Experience with leading and participating in cross-functional projects
Desired qualifications:
Some experience from ERP system development
Experience with Microsoft Dynamics AX and 365
Experience with BI tools, knowledge of QlikView
EDI integration
Good overall technical understanding
Personal qualities:
Solution oriented, curious, and likes to emerge into deep technical details
Team player with good cooperation skills
Good communication skills, and ability to communicate clearly and straightforward ensuring common understanding with both technical and "non-technical" colleagues
Service minded – know and understand needs and expectations from customers and colleagues
Work in a systematic and structured way
Working at Defa:
At DEFA you will meet energetic, ambitious, and skill-full employees, dedicated in their roles to deliver on our promise of simple products and solutions that work for everyone, everywhere and every time. With our strong innovation culture and technological expertise, you will have the opportunity to develop with us, connecting with different cultures, people and talents, and help drive us forward.
Apply for this job
Does this job fit your talents and seem right for you? Don't hesitate to apply online now.
Contact person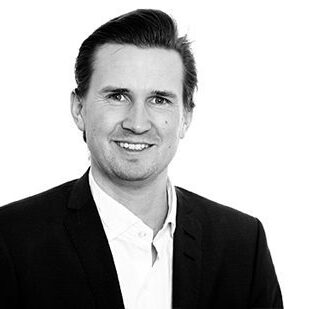 Anders Kihle
Researcher