Project Manager / Scrum Master (m/f/d)
Tasks & Responsibilities:
Define, plan, and direct the execution of assigned integration projects for our client Pharma IT customers (Commercial, Medical, Affiliate stakeholders) while balancing the competing demands of scope, time, cost, quality, resources, and risk to produce a high quality product
Creating and tracking project plans and effectively leading and facilitating project meetings
Ensure project objectives/requirements are clear and agreed to by all stakeholders and manage relationships with various IT, business stakeholders and vendors to achieve project objectives
Facilitate project management activities across the entire project management methodology: Ensure successful and timely completion of deliverables, track progress against baseline schedule, manage project priorities and ensure adherence to the agreed scope
Monitor, document and gain approval for changes to schedule, cost or project scope.
Proactively conduct risk and issue management planning, identification, analysis and monitoring on projects; formulate risk and issue mitigation strategies, recommend and implement solutions
Track project actions and ensure completion and identify roadblocks and contribute to its solution
Coordinate analysis and assessment of CRs and its impact on the business/technology landscape
Manage resources, delivery and accountability for multiple CRs based on business prioritization
Maintain dashboard and metrics related to CRs


Must Haves:
Scrum Master Certification
Min. 6+ years of experience as IT Project Manager and/or Scrum Master with focus on system and/or data integration projects
Strong experience in agile methodologies such as SAFe
Knowledge in change management and experience in handling change requests
Very good knowledge of Jira, agile application management tools
Understanding of integration and data architectures
Experienced in risk analysis and stakeholders management
Excellent written and verbal communication in English
"Hands-on" attitude. Sense of urgency and prioritization skills
Proactive, self-motivated and self organization personality
Teamplayer and ability to communicate to different levels of stakeholders

Nice to Have:
SAFe Product Owner/ Product Manager Certification
Knowledge of CRM Systems
Integration technologies: Mulesoft, ETL, Informatica, Talend
Apply for this job
Does this job fit your talents and seem right for you? Don't hesitate to apply online now.
Facts about the job
Job-ID
H45PI7&origin=51001
Contact person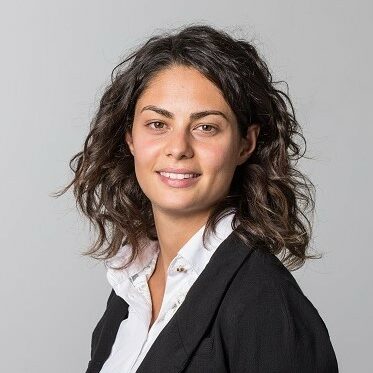 Alessia Biassoli
Business Manager