It's all in the name: "Anders" is Flemish for "otherwise," and the team at MacAnders has spent decades working at a higher standard for cross-border executive search.
For more than 20 years, our customers have appreciated our transparent and responsive approach, our discretion, respect, and the quality of our employees. Their rich and diverse career paths guarantee in-depth knowledge of many industries.

MacAnders was founded in 2004 with the ambition to work across borders. "Anders" means "otherwise" in Flemish. Our name is our raison d'être: head hunting done differently.

In 2013, MacAnders acquired the French firm Nemrod, a recruitment consultant since 1993. In 2015, Macanders Belgium was founded to bring our offer of services to the BeNeLux zone and even beyond. This is the beginning of an adventure that will take us to other European countries.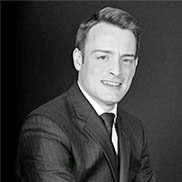 Frédéric Clausier
Chairman and CEO
Frédéric Clausier is the chairman and CEO of MacAnders. He holds a master's degree in HR & Social Law. He started his career in recruitment in 1997 after joining the Michael Page Group as a consultant, before advancing to management. Frédéric then joined Bombardier Transport as Head of the Recruitment and Career Management Department, in charge of engineers and executives throughout Europe (France, UK, Benelux, Germany, Czech Republic ...). After that, he moved to Arvato Services (Bertelsmann Group's B2B service delivery division) as deputy HRD France and became HRD of subsidiaries. After this experience with strong social connotations and accompanying changes, he decided to embark on entrepreneurship. Frédéric is one of the founding partners of MacAnders, of which he is chairman, and continues in particular to accompany his former employers. Frédéric speaks English fluently and is authorized by Thomas International®.
Tugdual Blanchet
CFO and Partner
After studying Law and Economics, Tugdual embarked on the first part of his professional career in the Navy with the Marine Fusiliers. He then joined the network of an English bank before moving into recruitment, joining an Anglo-Saxon firm. He began by searching for profiles specialized in finance.
In 2004, attracted by the entrepreneurial adventure, he co-founded MacAnders where he contributes to the development of the B2B Services and industrial specializations. In addition to his duties as associate director, Tugdual is also the secretary general of MacAnders. Tugdual is fluent in English.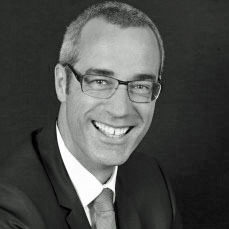 Jean-Christophe Toureng
Partner
Jean-Christophe is a graduate of the Ecole Centrale de Marseille. He spent over a decade working on commercial functions in the pharmaceutical and packaging industry. First at Air Liquide, then at Bosch Packaging Technology, he worked closely with German speakers. In 2008, Jean-Christophe joined Robert Walters, where he developed an engineering & industry practice for six years and assumed responsibility for the development of the Lyon office as an Associate Director. Jean-Christophe joined MacAnders in 2015. Jean-Christophe is fluent in English and German.
Jean-Louis Briard
Partner
Jean-Louis is a graduate engineer from ISPA and holds a Master's degree in HR from IAE de Caen. After a managerial experience in large-scale production at an automotive supplier, Jean-Louis focused his career in the field of Human Resources Consulting. Firstly, by participating in the creation of the "Engineers" division of an Anglo-Saxon recruitment firm, and then as "HR Business Partner" at Bombardier Transportation. In 2004, Jean-Louis decides to co-found MacAnders
Interim Management in Cross-Border Operations
Interim managers are experts and top executives who are used when competent advice and efficient implementation are required in equal measure. The market for it is growing.
Read more
MacAnders
avenue Bertie Albrecht 3
75008 Paris
France
Société à responsabilité limitée au Capital
RCS Nanterre B 478 077 233
SIRET 47807723300045
APE 7810 Z
TVA 90 478 077 233
We clarified our expectations and in few days, we received relevant and high-quality candidates, fully covering our requirements.