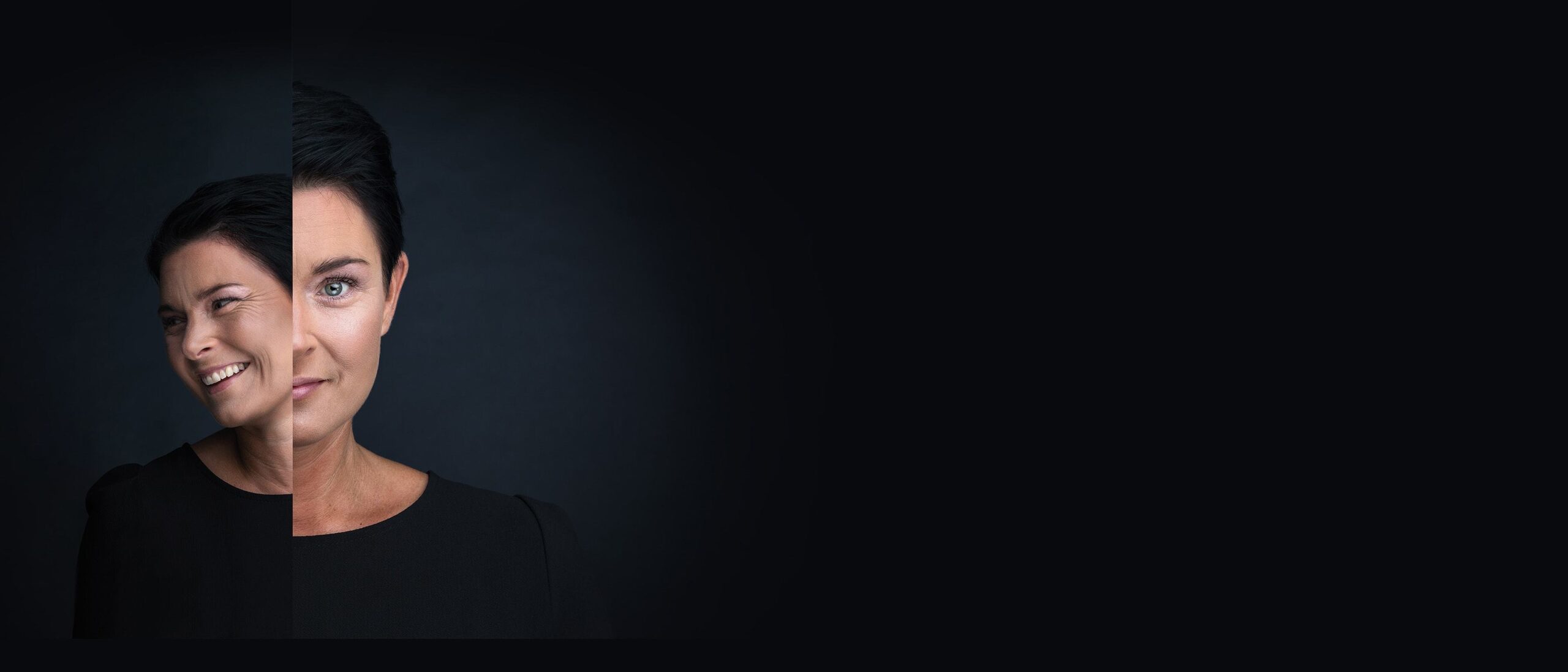 Talentor Spain - Servitalent
Servitalent designs and develops all of its services to improve the productivity of people management at companies and to support general management, boards of directors and human resources departments in making strategic decisions that affect managerial positions.
Servitalent is a company specialized in managers and people management.

Founded in 2014, our mission is to help companies improve their managerial and people management capacity at any time during their life cycle, and help professionals to value their managerial competencies with these companies, through design and provision of advisory, accompaniment and support services that allow both parties to interact in a highly competitive, volatile, digitized and globalized environment.
We have two quality standards recognitions :

UNE ISO9001:2015
UNEISO10667:2013 (a sector-specific certificate and Servitalent is one of the few companies in Spain with this certification).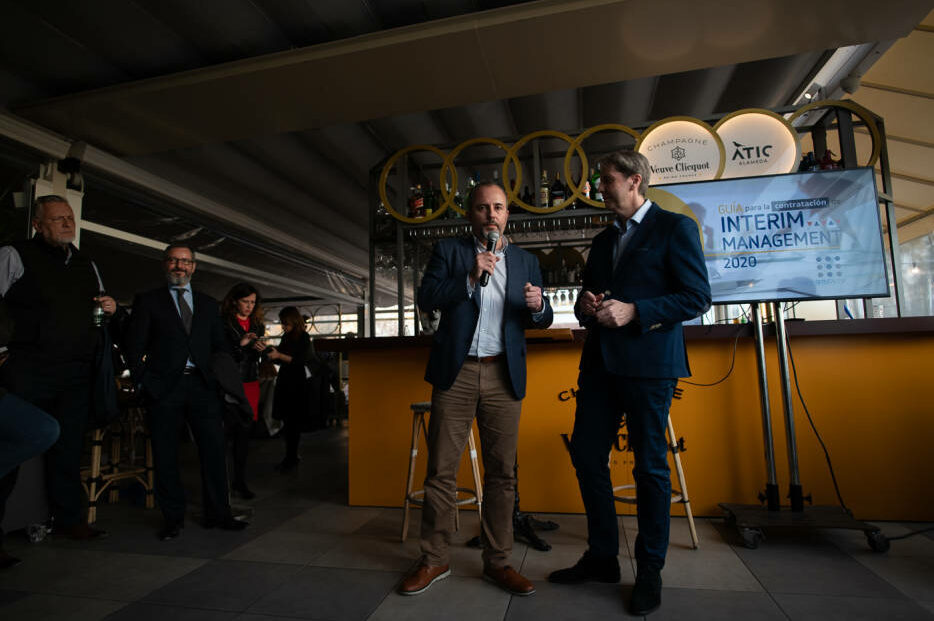 Our special fields of competences
✔ Executive Search ► We recruit and select managerial profiles with high qualification, according to the organizational needs of the company and its competitive challenges at European level, for processes that the company wants to carry out externally.

✔ Executive Interim Management ► Managerial capacity investment to provide temporary coverage to new competitive challenges immediately, flexibly and with guarantees of success for the company. ¡We have more than 100 certified interim managers in our network! which means we identify their capabilities, verify their experience and training.
✔ CVcertificate® ► Audit and curricular certification service for managerial and technical profiles that consist of obtaining and verifying objective empirical evidence on competencies, training and accumulated experience.
✔ Executive Outplacement ► Accompanying and relocation programs for managers structured in sessions aimed at companies and professionals. Career mentoring.
✔ Talent Management ► Service to improve people management processes (recruitment, hiring, training, etc.) through the design and implementation of technological solutions in SaaS mode (software as a service).
Alberto Fernández Varela
CEO and Founder
After more than 17 years linked to executive searching and the professional development of managerial profiles, Alberto Fernández now puts his experience and knowledge at the service of the optimal management of executive talent. His double specialisation in marketing and human resources has allowed him to be used as a reference professional in the implementation of inbound recruiting models.

Renowned head hunter and pioneer in Spain in the commitment to flexible contracting models, such as the hire of executives or interim management, was a promoter and one of the founding partners of AIME (Interim Management Association of Spain), an entity in which he was General Secretary for the first years. He holds a degree in Economics and Business Sciences from the University of Santiago de Compostela.
He holds a Masters Degree in Marketing and Sales Management and in Human Resources Management from IESIDE Business Institute and an Executive MBA from the Universidad Antonio de Nebrija.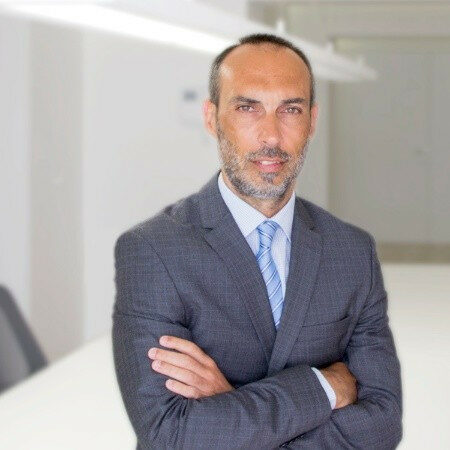 Pio Iglesias Carrera
Organization Development Manager of Servitalent
Pío Iglesias has more than 15 years of experience in positions of responsibility and management of family businesses in the financial, commercial, organisational, management control and human resources areas.
In recent years he contributed this experience through professional practice as an interim manager specialised in the preparation and implementation of viability plans, management control systems or financial, fiscal and asset management of organisations and companies. As a result of his experience as an interim manager, he decided to found Servitalent, a company of which he is currently a partner and through which he carries out his activity. Well-positioned in the national market as a reference in the implementation of MaaS (management as a service), thanks to the work he currently performs as President of AIME (Interim Management Association of Spain) of which he is one of its founders. He has a degree in Economics and Business Administration from the University of Navarra, an MBA from IE Business School, as well as another postgraduate training comprising the Advanced Course in Management Control from the IESIDE Business Institute and the Program in Internationalisation of SMEs from the University of Santiago de Compostela.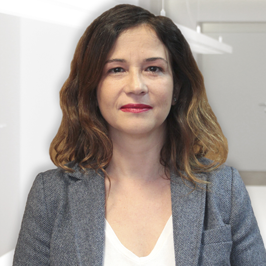 Virginia Seguí
Organization Development Manager of Servitalent
Virginia Seguí has more than 17 years in the HR Selection and Projects area, which has earned her the opportunity to develop a solid experience in projects related to Talent Management and People Policies, dedicating the last years to holding Management positions in HR as Interim Manager.
She currently works as Associate Director of Servitalent for the Valencian Community and Murcia, from where she advises the companies of these Communities in the hiring of the best profiles, as well as in all the processes that suppose an increase of the managerial capacity of the company, putting special emphasis on innovation, flexibility, and advice for the digitization of processes in People's department, always from the perspective of his expertise as a professional in that field.
She has a degree in Psychology from the University of Valencia, and a Master in Human Resources Management from CEU San Pablo. She is an Interim Manager in HR since 2013.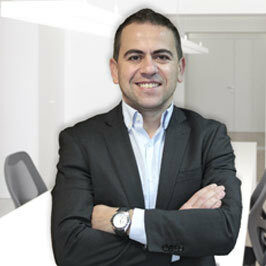 Carlos Pérez
Consultant
Carlos Pérez Carballo has a solid professional career of 15 years of experience linked to Human Resources and Training Consulting, which has allowed him to acquire deep knowledge of this activity, working as a consultant, project manager and specialist in strategic and business development.
He currently serves as Commercial Director of Servitalent focused on aspects such as innovation, quality of service and client satisfaction, with the aim of leading and developing the commercial strategy, in addition to the specific coordination of relations with corporate clients. He has a multidisciplinary profile and proven experience in the development of personnel in various business sectors. He has a degree in Social and Labour Psychology from the USC (University of Santiago de Compostela) and a Master's Degree in Human Resources Management from IESIDE Business Institute; Carlos Pérez also has training in the commercial and marketing areas.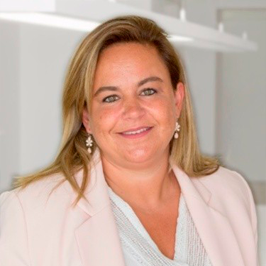 María Calviño
Consultant
María Calviño has had a professional career of more than 15 years, with multidisciplinary experience in various sectors, working mainly in the area of Training and Human Resources.
She is currently the Head of Talent Management at Servitalent, specialising in the processes of CV Certification for Interim Managers and with a constant focus on process improvement and management efficiency in order to maximise client satisfaction.
She has a degree in Sociology from the University of La Coruña and has a Master's Degree in Commercial and Marketing Management from IESIDE Business Institute and fa Postgraduate Degree in Market Research and Consumer Behaviour. Companies need transparency and security in their hiring, to ensure that they are placing the best.
Antía Barros
Consultant
Antía Barros has a clear vocation in Human Resources and has experience in the selection and evaluation of management profiles and middle management.
In Servitalent, she is responsible for Talent Recruitment, carrying out Recruitment and Selection tasks, focused on identifying managerial profiles. She has a degree in Labour Relations and Human Resources from the University of Vigo and a Master's Degree in Human Resources Management.
Interim Management in Cross-Border Operations
Interim managers are experts and top executives who are used when competent advice and efficient implementation are required in equal measure. The market for it is growing.
Read more
Servitalent - Madrid
c/ Velázquez 27 1ºIz.
28001 Madrid
Spain
Servitalent - Vigo
Avenida García Barbón 22 5ª planta
36201 Vigo (Pontevedra)
Spain
Servitalent - Sevilla
Torre Remedios B. C. República Argentina 24, 2ª planta
41011 Sevilla
Spain
Servitalent - Valencia
Innsomnia Hub Moll de Ponent base 2
46024 Valencia
Spain
Servitalent - A Coruña
Juan de la Cierva 5 bajo
15008 A Coruña
Spain
SERVITALENT Gestión del Talento Directivo, S.L.
Address: Avenida García Barbón, 22 5ª planta, 36201. Vigo (Pontevedra) - Spain
Tel: +34 902 90 80 91
Email: comercial@servitalent.com, For CVs: https://servitalent.com/en/contact-us
Alberto Varela has worked with us on various activities and it has always been a success. Rigorous, professional and also a great person.