In India we have a trusted and reliable partner in Anakin Management Consultants. "Anakin" means "warrior", and as rightly said, "To a real warrior, power perceived may be power achieved." Anakin aspires to be the most preferred business partner to enable organizational growth and performance.
Anakin Management Consultants Pvt. Ltd is a Haria Group company, in the business of Strategic Management and Recruitment Services to provide end to end solutions spreading across the business value chain ensuring tangible results.
Anakin stands for a 'warrior', and as rightly said, "To a real warrior, power perceived may be power achieved."
Anakin is a brainchild of Haria Group of Companies, Mumbai, India. From its modest journey way back in 1956 beginning with trading in cloth, today, after more than five decades, the Haria Group has grown into a reputed and outstanding Industrial Group engaged in a variety of activities.
Companies under the group are engaged in diversified businesses, covering Textiles, Plastics, Engineering Products, Ready-made Garments, Spices, and Cotton Yarn several countries across the globe.
Standing tall as a legend in the industry the Haria Group continues its legacy with the conception of Anakin Management Consultants Pvt. Ltd. in 2009, poised to serve organizations in their growth and transformation phase.
Our special fields of competences
We are a team of professionals possessing specific domain knowledge, who work as dynamic practice groups with Trans global reach. Understanding the specific terms of code of ethics, management style, hiring practices and compensations norms, we at Anakin, provide specialized HR consultancy services and value added services and recruiting solutions to our clients.
Banking, Financial Services & Insurance
Engineering & Manufacturing
Telecom & ISP
Media & Entertainment
Oil, Gas & Power
IT & ITES
Retail, Real Estate and construction
Consumer & Pharma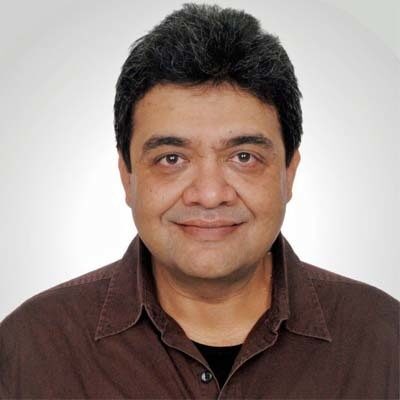 Pritul Sanghavi
Senior Vice President
Pritul has more than 15 years experience across various industries like Plastics, IT and recruitments. He was the General Manager at INX Executive Search Pvt. Ltd; heading recruitment projects for clients like FedEx, Star TV, Standard Chartered bank, CNBC, INX Media, INX News, etc.
The Top 6 Recruiting Trends 2022
How do we want to work in the future? Working just to make money and make ends meet is out – the workforce of the future will want more. More flexibility, more meaning, more possibilities. What can you do now to position yourself as a top employer in the future? We have looked at current trends in…
Read more
Anakin Management Consultants Pvt. - Pune
Second Floor Office No :North Main Road 7/7A
411 001 Pune
India
Anakin Management Consultants
Vilco Centre, A wing, 1st Floor, Subash Road, Vile Parle (east). 8
400057 Mumbai
India
Anakin Management Consultants Pvt. Ltd
Vilco Centre, A wing, 1st Floor,
8, Subash Road,
Vile Parle (east).
Mumbai: 400057
India
Tel: 022-61322016,61322004
Email: fazal@anakinindia.com