Poignant, Exciting, Brave: Talentor at the Global Market Leaders Congress in Vienna
by
Andy Andrews
in
Events
— December 2017
Elegant surroundings and world-class businesses found each other at the end of November 2017 at the Weltmarktführer Kongress (Global Market Leaders Congress). It was the perfect setting for world-class businesses: an emperor's palace, Schönbrunn in Austria. Of course, no meeting of global market leaders in Vienna would be complete without Talentor and parent company epunkt, the market leader in recruitment in Austria.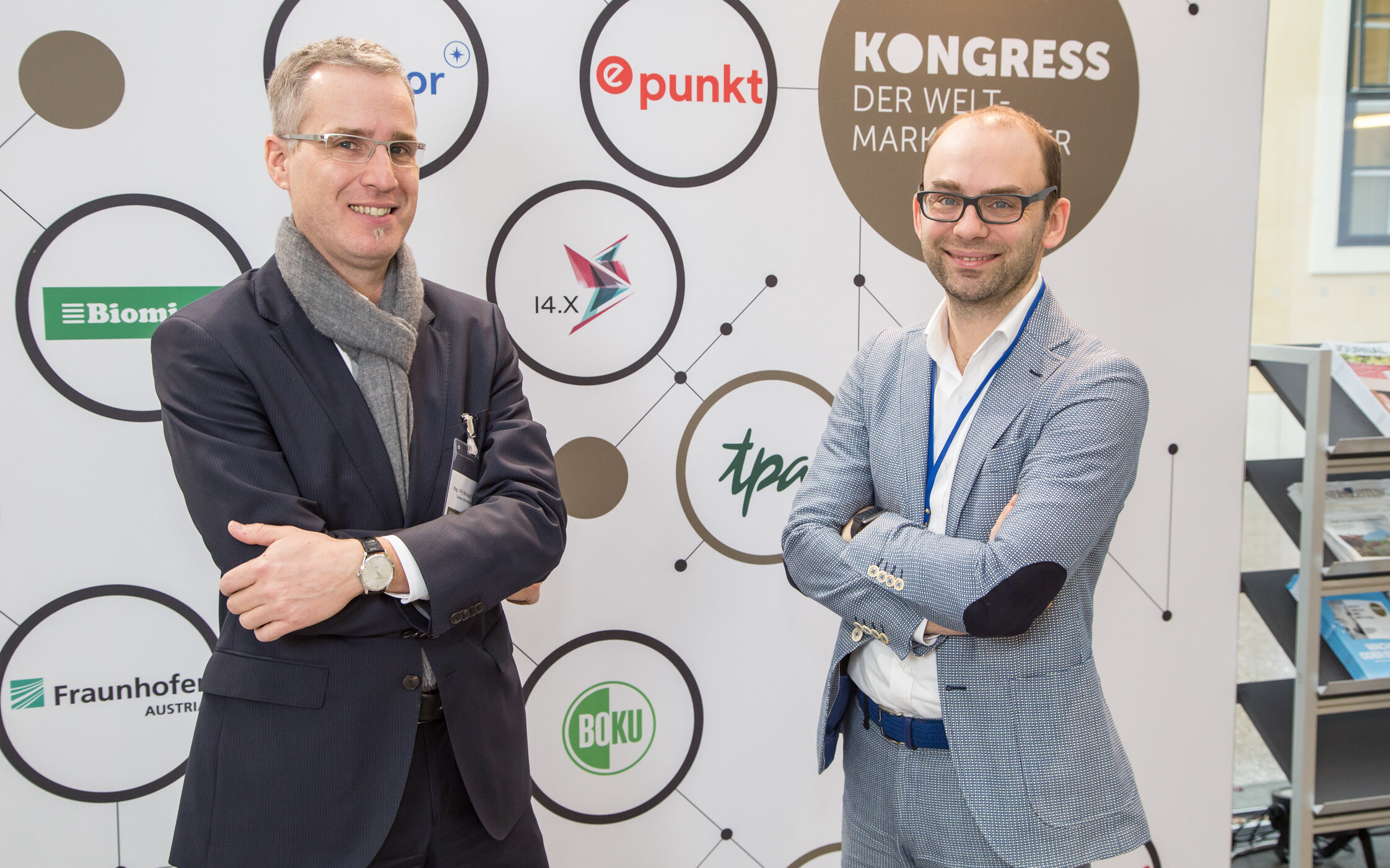 An Eye-Opening Presentation
Daniel spoke on the topic, "Becoming a World Market Leader through Recruiting."

Daniel opened his presentation with a series of provocative questions, asking attendees if they were struggling with the shortage of skilled workers. He then increased the heat by asking the audience of CXOs, whether the shortage of excellent employees was hampering their growth. Daniel drove his point home by asking, "For whom of you is it easier to find excellent employees than new customers?"
3 Powerful Insights
At many companies, the head of sales earns more than double the head of recruiting. These are the same companies struggling with a shortage of skilled workers!
Many CEOs still speak of "employee selection" and "customer acquisition," even though employees are at least as hard to come by as customers.
The shortage of skilled workers disappears – as if by magic – when employee acquisition attains the same importance as customer acquisition.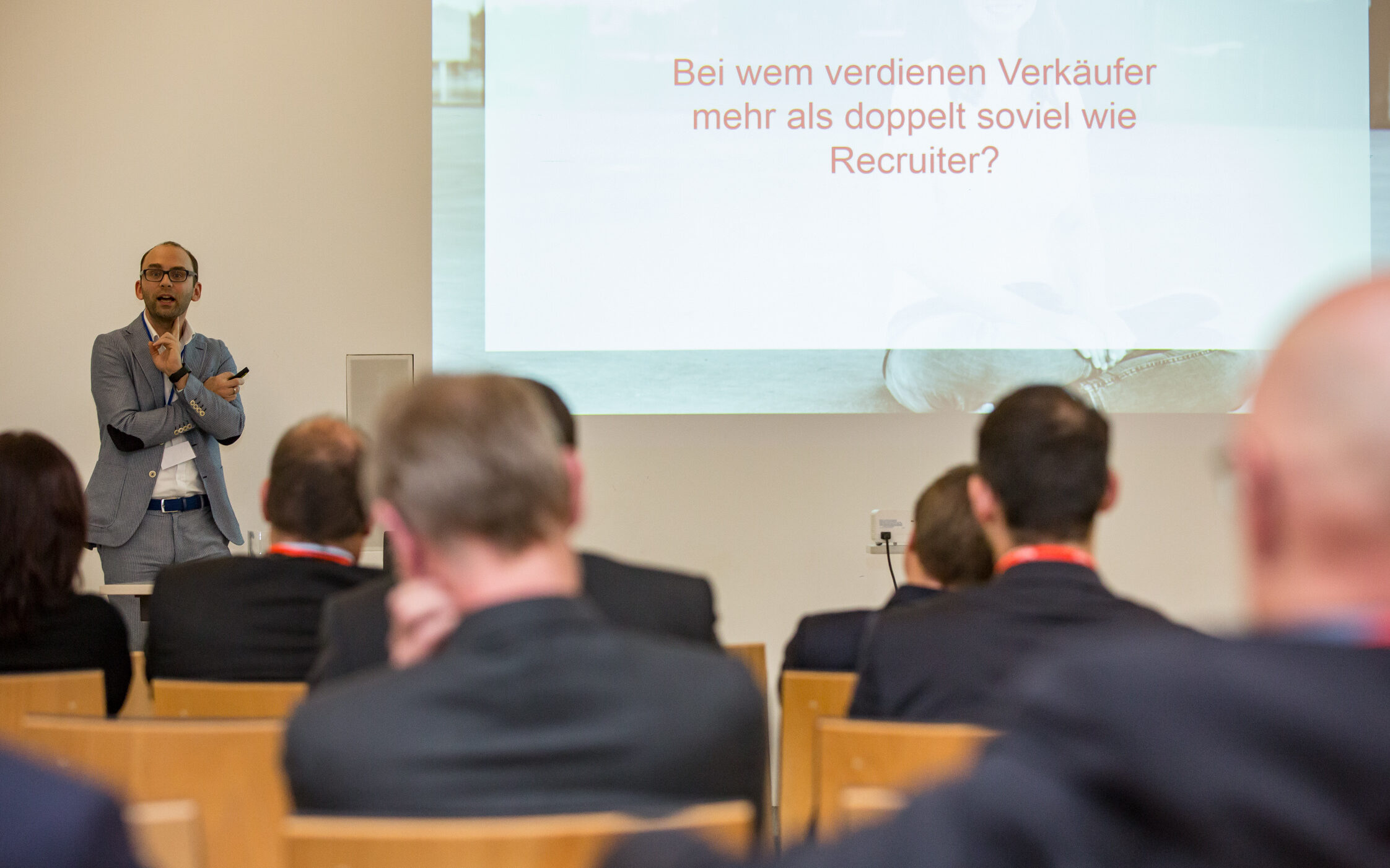 Concrete Tips for CEOs
Daniel offered these concrete tips:
Promote your best sales person to "head of recruitment."
Look for the best recruiting agency you can find. Buy it if it is small and outsource to that agency if it is large.
Measure your recruiting KPIs: time to hire, rejected offers, source of hire, and more.
Benchmark rankings like "Great Place to Work" and "Careers Best Recruiters" and make the rankings relevant to management bonuses.
Leverage big data to find perfect matches and measure when they are ready to change jobs.
Businesses that take action on these tips can say adieu to their recruiting problems.
Podium Discussion: Courageous Words from Talentor CEO
On the second day of the congress, Talentor CEO Michael Sarsteiner took part in the podium discussion on digital innovation. Managing Consultant at Talentor Austria, Katerina Vollmann, reports:
"It was terrific to see Michael representing Talentor on stage at this exciting event. He made a very brave and important point: in Austria, you have to look across borders to find excellent IT candidates."
Katerina continues, "Companies in Austria need to open up more to English-speaking candidates. Perfect German is not an important criterion for a software developer at a company with English as the official language."
Katerina also noted that the mixture of personalities and approaches to innovations that she witnessed at the Global Market Leaders Congress made the event particularly worthwhile. Highlights included the keynote presentation by innovation psychologist Christoph Burkhardt and a talk by Hubert Rhomberg about how the Rhomberg Group, a family-run company for four generations, is mastering the innovation challenges of today. Suzanne Grieger-Langer provided a perfect mixture of humor and poignancy.

All in all, Talentor made a positive contribution to a world-class event.