Austria Connect Australia 2023 -insights from Talentor International Partner Carrington Associates
by
Sachin Khisti
in
Events
— June 2023
Talentor International's Australian Partner, Sachin Khisti from Carrington Associates, recently attended the Advantage Austria Austria Connect Australia event in May. Advantage Austria, the official Austrian Foreign Trade Promotion Organisation, is known for its extensive global presence, with over 110 offices in more than 70 countries. Their primary focus is providing comprehensive business development services to Austrian companies and their international partners.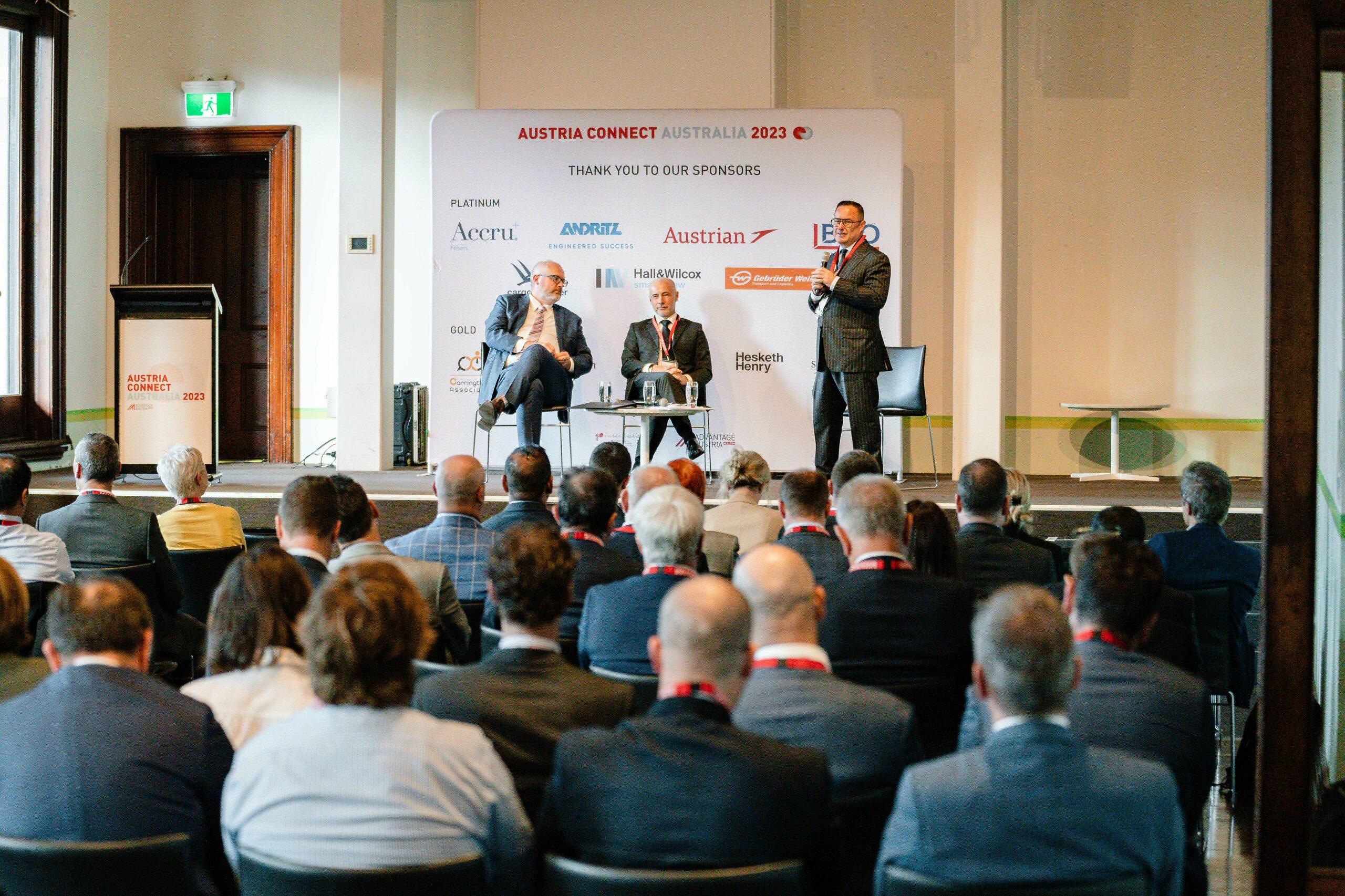 During the event, which saw over 100 attendees from various Austrian headquarters companies in Australia, several key topics were discussed. These included the EU Australia Free Trade Agreement, strategies for creating strong local manufacturing, leveraging Austrian companies in Australia, investment and growth opportunities, and overcoming challenges such as skill shortages, visa issues, and immigration delays.



It was observed that while most companies tend to hire staff locally, there was a notable absence of any Recruitment or HR consultancy companies associated with Advantage Austria. This presented an opportunity for Carrington Associates and Talentor Australia to step in and fill the gap. By offering recruitment services and leveraging their global network for international HR and law services, they can bridge the gap between companies seeking talent and the resources they need for successful operations.
The event underscored the significance of Foreign Trade Promotion Organisations as the initial point of contact for new entities entering a new country. These organizations act as central contact points, providing essential support in areas such as law, accounting, and immigration. The presence of HR and recruitment services was identified as a critical need for local firms.
Looking ahead, Carrington Associates has set their sights on further collaboration. With their CarringtonX initiative, they plan to connect with Foreign Trade Promotion Organisations in Germany, Spain, France, the USA, China, and other key markets in Australia. This strategic partnership aims to facilitate cross-border international recruitments and foster stronger business relationships on a global scale. By capitalizing on the opportunities presented by Advantage Austria and expanding their network, Carrington Associates is poised to become vital resources for companies seeking recruitment and HR solutions in the Australian market.

Stay tuned for more updates as we embark on this exciting journey to connect global talent with exceptional opportunities!