Radically inspiring: new approaches to create your new year's resolutions this year!
If 2023 was given a hashtag, what would it be? A recent LinkedIn Post by the Chief Editor, Antonia Götsch, of the Havard Business Manager inspired us to ask this question in our final Talentor partner call of the year. Our year was: #rollercoaster, #toughcandidates, #extremelyfast, #unexpectedgrowth, #survived, #dancinginrome.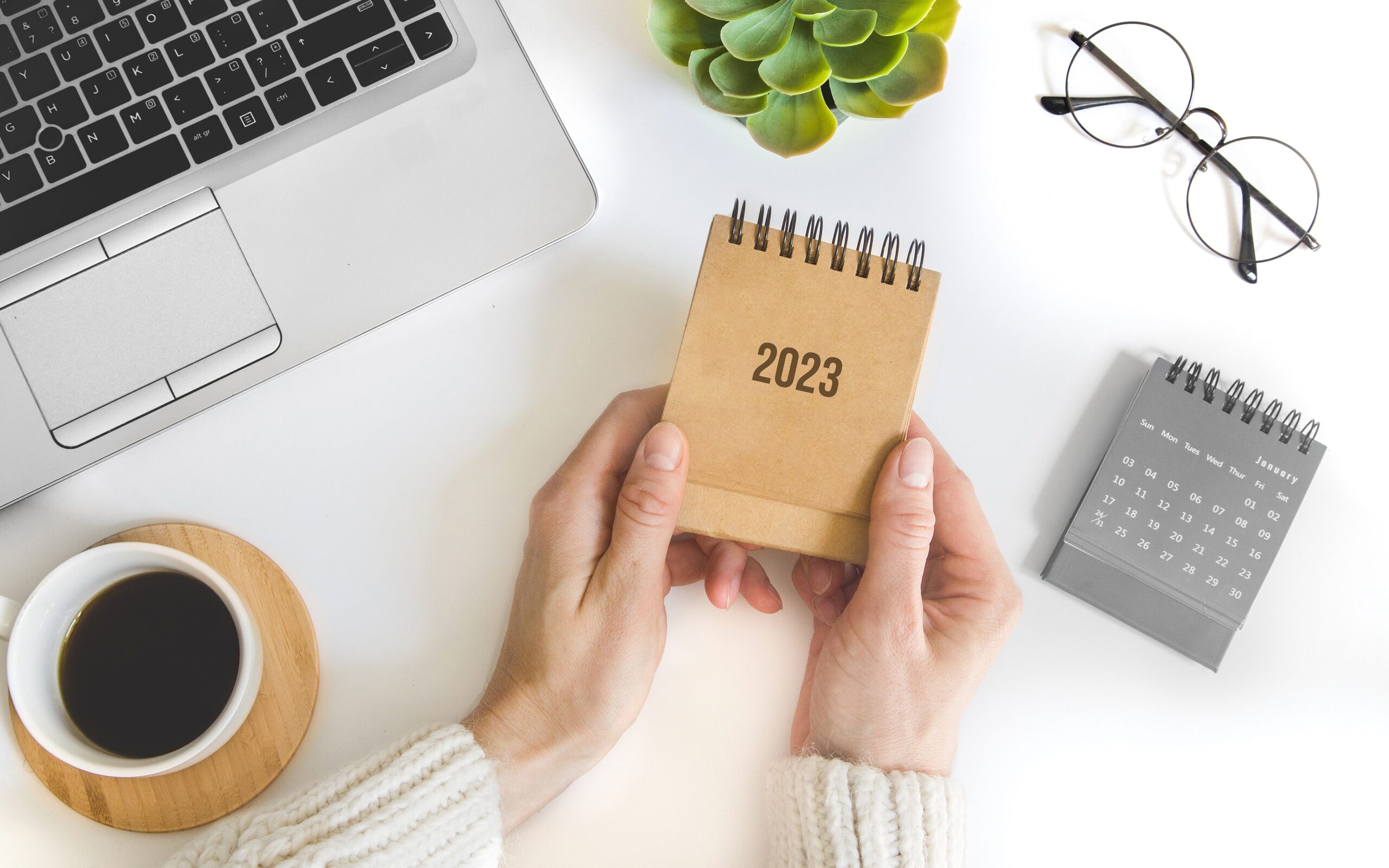 Before looking into the future, we need to take a moment to look back. Some of us want to get to 2023 as quickly as possible but come April, we're once more worn out. Building a habit of looking back and appreciating our accomplishments and lessons learned sets the stage for our future objectives.
Following are some of our favorite reflection questions, again drawn from the Harvard Business Manager and our own experience, for anyone who is still open to looking back on the year 2022 to prepare for a head start to the new year:
What was your proudest moment? What achievement made you so proud, that you can still feel your heart bumping?
What cost you a lot of energy?
What was your biggest learning moment?
What gave you energy to continue? What do you need on your agenda to keep standing despite all uncertainty surrounding us?
What made you utterly happy?
#2023wearesoreadyforyou…why we need gratitude and a tiny bit of vision to create resolutions that will last longer than March.
Let's bring the new year on, oh we are so ready for you 2023…we do hear that many times now at work and back home. Many of us are eager to start a fresh year, create new goals and escape the rollercoaster of the final weeks of the year.
Last year, Elainy Mata, Christine Liu, and Kelsey Alpaio were reconsidering how to set your aspirations. Watch their brief video to be inspired by new concepts. Here is a wonderful collection of fresh ideas for a new set of resolutions. We'd prefer to refer to them as the "vision" or "compass" for 2023:
A lot of us get off to a quick start and are already tired in Q2. Try to divide your vision into manageable monthly objectives that are decisive, motivating, a little tough, but yet not entirely implausible. Consider a safe version that you are confident you can complete, then add a small amount of difficulty to it? What will it cost you if you are already late in January?
It typically takes 90 days for habits to become actions. We need to establish a routine and practice continuously. Developing small habits enables us to implement change gradually. We frequently put ourselves under a lot of pressure, become overburdened with change, and delay taking action until the last possible second. Micro habits will build momentum, and before you know it, you've established a brand-new ritual.
Create your own success system! What do you need to make your vision happen? Create the best conditions, and make it easy and simple for you. Ask for help.
Look back and see your successes! Most important, especially when Q2 is here, and Q3! Celebrating how far you've come as a person and with your team will give you all the energy to continue your plans.
Make sure your goals are specific and not too narrow. Make them challenging, and also not overwhelming. Create room to brainstorm, what if we don't succeed? Interesting read in Harvard's paper on 'Goals Gone Wild'. The authors describe that goals and a lack of leadership may cause systematic problems in an organization.
Goals oftentimes are KPIs, numbers, and lack (inspiring) context. Create a brief context around your goal that inspires you and your team to take action every day. Include WHY you chose this goal, and what impact it has on the overall organization and community. Combining a rational goal with a story and context builds a compass for your new year. The difference is that a compass gives direction and is not an indicator if you have achieved the goal or not. Moving into the right direction and being again and again inspired is key to a powerful intention. And one of the most needed leadership tools for leaders in the organization!
Intentions, resolutions, goals, vision and a compass…however you want to call your toolset for a fresh start into your year. You can also set a radical new approach to goal setting at all.
Hal Gregersen, the Executive Director of the MIT Leadership Center, shares in his research 'to ditch the goals, and get to work on a list of compelling questions'.
Our instant engagement and ability to think creatively are heightened when we transform our objectives into questions. We switch to problem-solving mode! When we ask a question, we immediately follow it up with another question: How can we make it happen? How can we help?
According to Gregersen, creating a culture of better questions requires psychological safety. We must have the confidence to pose difficult questions and the fortitude to follow through on our unpopular resolutions to ask better questions in order to innovate.
Operating at the edge of uncertainty, trying to figure out a better question, is far more productive than trying to figure out a better goal. The right questions can surface a false assumption and give us energy to do something about it.
Source: Questions are the Answer. A Breakthrough Approach to Your Most Vexing Problems at Work and in Life. By Hal Gregersen.
So, by December 2023 – what will you proudly share with us as your biggest milestones?
Get inspired by some of our partners intentions for the next year.
Talentor Ukraine
1. Kick out the enemies and occupiers from our territories
2. Return all soldiers who are fighting on the side of light home to their families
3. Work 10 times harder to stabilize the economy and rebuild the country as soon as possible
4. New interesting HR projects and professional challenges!
Talentor Germany Frankfurt
Long term contribution to environmental protection & becoming a sustainable company - paperless office, reducing energy usage,
Continuous high quality of our professional services
Digitalization - optimizing the ongoing digitalization process / Improve our digitization strategy to achieve even more efficiency, transparency and flexibility as well as higher customer satisfaction and greater candidate attractiveness through faster processes and less complex bureaucracy
Continuous improvement of the candidate experience.
Talentor Austria
"The demand for highly qualified talent clearly exceeds the supply in nearly all industries in Austria. To support companies even better in finding and attracting talented leaders in 2023, we are planning to breathe more life into our Game Changer Community. What is the community about? It's about connecting people, and it's about sharing thoughts and ideas to the benefit of every member. Whether you are an experienced leader, a potential employer, a scientist, an industry expert, or consultant. If you're interested – contact us and be part of the Game Changer Community!" - Barbara Ulman, Managing Director Talentor Austria
Consequently, we, as Talentor International also have New Year's resolutions related to the highlights of the previous year and the feature of our network that makes it so special: the connections between us all over the world.
We wish to highlight the personal connection between our partners and with our partners, not just the regular calls but to strengthen the long-term and sustainable relationship and strengthening the bond with and between all our partners. Therefore, we are already anticipating an outstanding Partnermeeting in Basel, an even better Talentor International Summit in Amsterdam in 2023, and regular close interaction with our partners.
See you all on the other side! Thank you for reading and being part of our #talentorinternational world.