Get to Know Coopers: Talentor's Partner in Switzerland
by
Sabine Steiner
in
Hot news
— April 2020
Christian Biedermann, Managing Director, introduces us to Coopers and shares how the Swiss labour market ticks in this interview.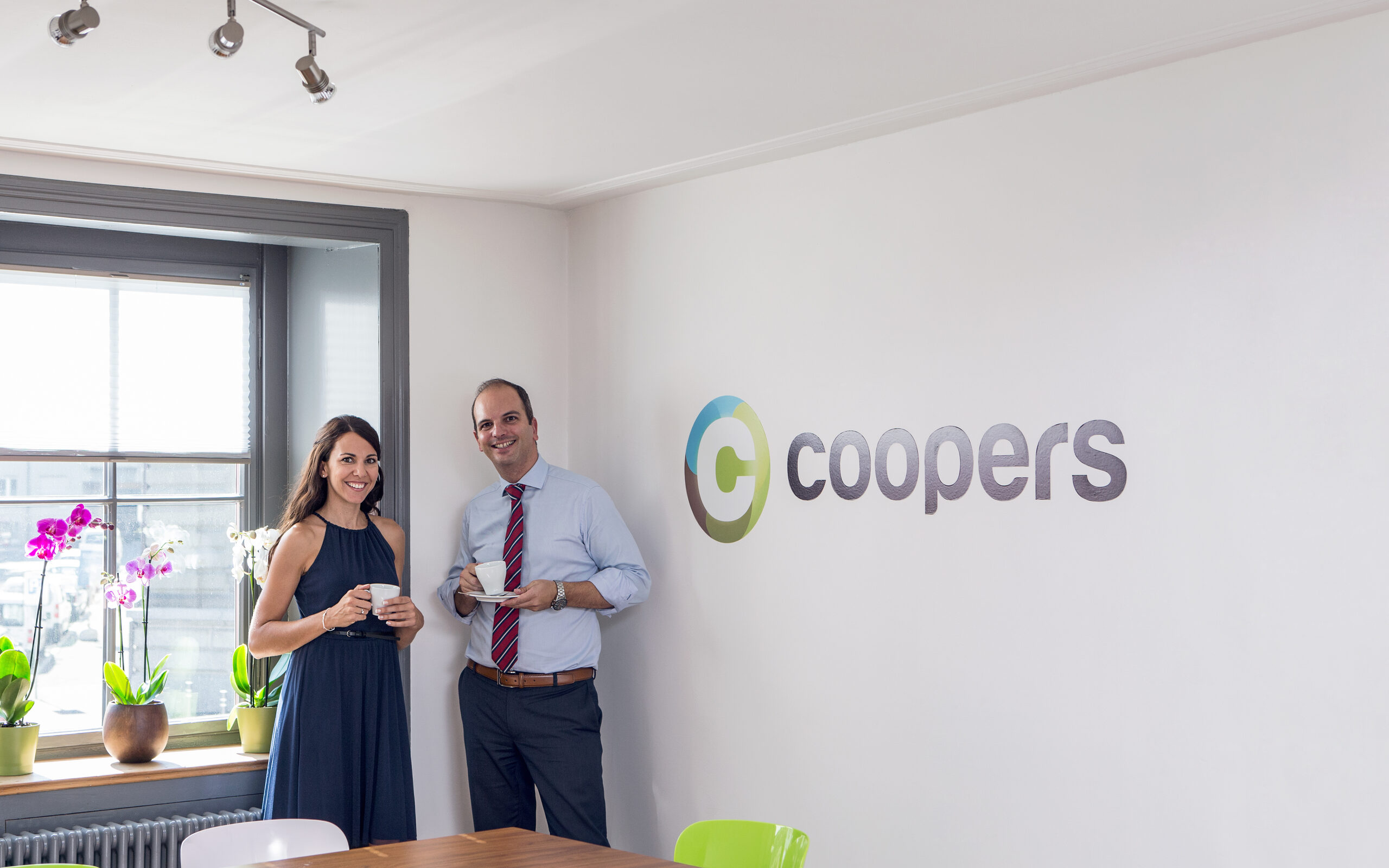 What Are Typical Profiles for You?
At Coopers we support well-known organizations by finding managers and specialists in the areas of Information Technology, Engineering and Life Sciences. In IT we recruit all profiles in "Plan, Build, Run" (Infrastructure, Applications and Project / Program Manager up to CIO's), in Engineering all profiles within the Medtech & Medical Devices Industry and Life Sciences profiles in R&D, Commercial, Operations, Clinical & Quality & Regulations.
How Would You Describe a Typical Client?
We have a strong mix of small and medium enterprises (SME), multinationals and public organizations. They are mostly in the industries Pharma & Life Sciences, Medtech, Health Services, Technology, Media & Telecommunications, Energy, Building Construction, Retail & Consumer Goods, Financial Services, Transport, and the public sector.
What Do Foreign Companies Notice when Recruiting Specialists in Switzerland?
Foreign companies appreciate our political stability, our central location, the high quality of life and the international environment. Switzerland is one of the most expensive countries in the world and the cost of living and the salaries are pretty high. Additionally, due to the low unemployment rate, companies are struggling to find the right talents.
Are There Common Intercultural Conflicts?
A very direct style of communication can really bother many Swiss people. The Swiss tend to be on a "need to know basis". They make requests, not demands. They are very careful, maybe even a little reserved when it comes to communicating. They love nothing more than subjunctives – could, would and should are their best friends. A Swiss person orders coffee by saying "I would like to have a coffee please". A German would tend to say, "I get a coffee!" The Swiss citizen says please and thank you for everything – even when they order the bill. But that's just how Swiss people are, nice and polite.
What Surprises Await Foreign Companies?
The Swiss labour market is liberal and very attractive. Strikes are exceedingly rare because of a long tradition of avoiding industrial conflict through negotiation. Many collective bargaining agreements set out conditions for the employment for workers. We are also in the "war for talents". Due to the low unemployment rate, we headhunt specialists from all over Europe. Recruiting agencies in Switzerland need a license (cantonal and federal license) to do business here.
What Are Your Favourite Things about Living in Switzerland?
Switzerland has everything! It's such a small, beautiful country. It has 4 different national languages, is in the middle of Europe, and has the Alps, lakes, a high quality of life, the best Tennis player, and the world's best ski team (I'm so sorry, my Austrian colleagues)… I could go on forever.
Why Did You Decide to Join the Talentor Network?
At Coopers, we started our journey in 2010 and wanted to reshape the recruitment industry in Switzerland. By joining the Talentor network, we have access to an international network and can bring even more added value to our international clients in Switzerland.
Tell Us a Little about Yourself.
I am married to an amazing wife and have three wonderful kids. We love to travel, explore the world, and meet new people and cultures. We live according to the motto "life is short enough – we have to enjoy every second".