Video interviews for recruiting are on the rise. "Thank you for the interview, it was really nice to meet you!" Did they really meet, as one was in Estonia and one in Romania? These kinds of situations are getting more and more typical in recruitment business.
Did they really meet, as one was in Estonia and one in Romania?
These kinds of situations are getting more and more typical in recruitment business.
Think about the resources to carry out one traditional interview – the time and travelling costs for candidates, meeting room and other facilities for the recruiter etc. Using innovative solutions available, like different video options and tools, recruiters could save considerable amount of time and money during this kind of interview process.
Quick development of technology will play an important role on how companies approach to the talent search and recruitment process. The world is a smaller place these days. Thanks to technology, the candidates who live out-of-town and/or in the countryside can also enjoy the benefits of not being physically present yet still have opportunity to be a part of the recruitment process and have video interviews with recruiters.
Solutions provided today will give plenty of opportunities to make recruitment process easier, cheaper, more attractive and time-saving for both, candidates and recruiters.
There are different ways of using video tools in the recruiting business:
Video Job ads
Pre-Recorded video interviews
Real-time live video interviews
Recorded video interviews during face-to-face interviews
Video Resumes/CVs
Video job advertising
Instead of publishing only the traditional job advertisement, it would be much more effective to attract candidates to apply by creating job advertisement as a video. Doing this for the first time, it could take more time than usual written job ad. However, it is worthwhile and will reward you with more and much better candidates than before.
Video enables to give better understanding of the company and the job offered. In a video job ad it is possible to show the candidates their future colleagues and hear their opinions about the atmosphere inside the company. Hiring Manager can describe the tasks and job requirements, career challenges, opportunities etc. Candidate will get a real feeling about the future boss as a person, as well.
Using video advertisements, the company will get good publicity and is will be noticed more than its competitors.
Example of the video advertisement: Apple's employee recruiting video.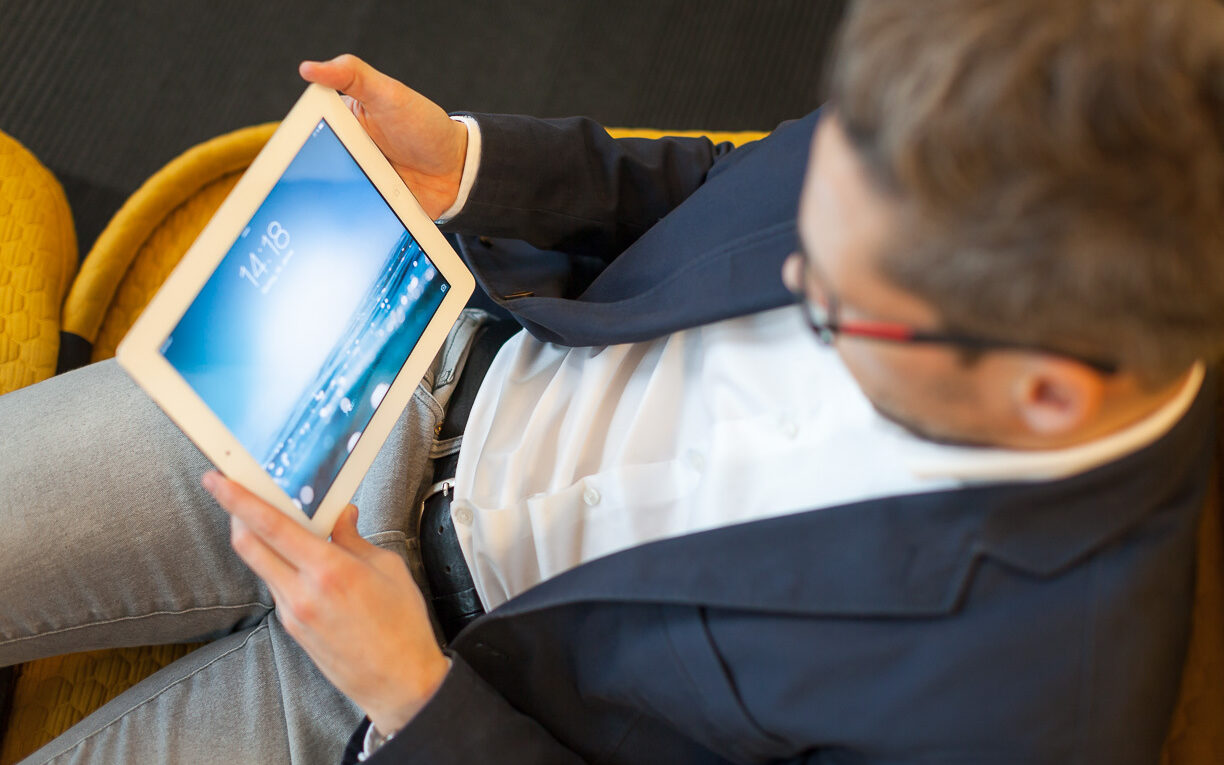 Pre-Recorded (automated) video interviews
Using this type of video-interview, the recruiter writes down or pre-records a list of interview questions for candidates to record answers to. Big advantages here are timing and distance. Interview time is not set and candidates can record interviews during the best suitable time for them –before or after the work/school. The right hire may live thousands of kilometers away in a completely different timezone, yet this opportunity breaks down all the geographical barriers. The recruiters can watch and listen to the answers at their convenience, using suitable time and place.
The pre-recorded video interview solution allows one to narrow down a large pool of candidates. It is also a great tool for pre-screenings. Traditionally it's possible to conduct about 2-4 phone interviews in an hour. Using this possibility, the recruiters can review approximately 10-20 pre-recorded interviews in that same timeframe. This solution also enables to evaluate the required conversational language level of the candidates.
Example of the tool for pre-recorded video interviews: Recruitby.net which is now partner of our recruiting software eRecruiter.
Real-time live interviews using video tools
This solution is the closest to a face-to face interview. There are many different tools like Skype, Google Hangouts, GoToMeeting etc. to carry out the real-time video interview. The recruiters can also decide whether to record these interviews or not. In many cases it is difficult to get members of separate departments to the same place at the same time for the interviews. Recording enables to review, share and compare answers at a later date.
A live video interview allows interviewers and candidates to be in a contact remotely in real-time. This is a two way conversation between the recruiter and potential employee which works just like an in-person interview, except that it happens over video. They simulate the in-person interview experience by enabling you to see and interact with candidates in real time. You can visually connect with the candidates you might not otherwise get a chance to meet in person. People may sound good in a phone interview but video interviews allow you to pick up on visual indication that can impact your decision. Video allows evaluating candidates from their facial expressions and body language to their personality and professionalism. Furthermore, when you can conduct live interviews, the pool of talent becomes much deeper - an interested and qualified candidate, that you would have ruled out at the beginning, might be living across the country and the only way to interview him /her would be having a live video interview.
Real-time video interviews are generally used in the middle of the hiring process as a way to learn more about the candidate but not yet spending time and money for travelling.
Video interviewing will never truly replace a face-to-face interview. However, if done properly, this is the closest we have to the "real thing".
Next week we publish Part II:

Recorded video-interview during face-to-face interview
Video resumes and CV's