Talentor Management Workshop in Shanghai 2017
by
Michael Wang
in
Events
— April 2017
Talentor China organized our annual management workshop on the 16th March, 2017 in Shanghai. Service Managers, General Managers and HR Managers from leading European machinery companies sit together to share their experience and exchange ideas on how to recruit, develop and motivate their most valuable assets – engineers.
How to build up a lasting service team
Michael Sarsteiner, CEO of Talentor Group, was invited to brief the latest development of the Talentor network.
Michael Wang, Managing Director at Talentor China, shared his experience from a recruiter perspective.
Jerry Feng, Service Manager of AP&T, did an excellent presentation on how to motivate engineers and build up technical competence.
We finalised the workshop with a role playing business simulation session from Celemi, a creative training company from Sweden. It's not only fun, but also a great reminder to keep us thinking a big picture of running a business.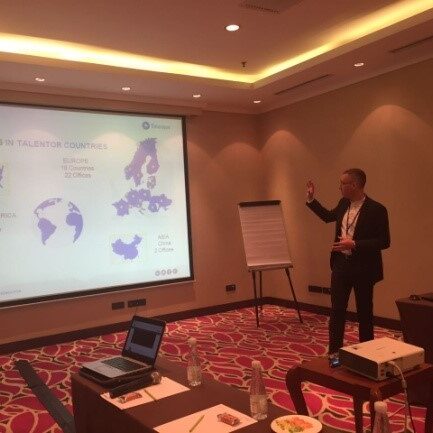 We got very good feedback from all participants and looking forward to meeting them again next year for another Management Workshop in Shanghai!