Our Talentor Partner in UK, Douglas Cross – Director at Denholm Associates, shares his insights & learnings coming out of the most challenging phase in the company's history. While tackling the crisis, Denholm made space to create a solid strategic roadmap, worked on the core values of the company and took time to invest in everyone's individual talents.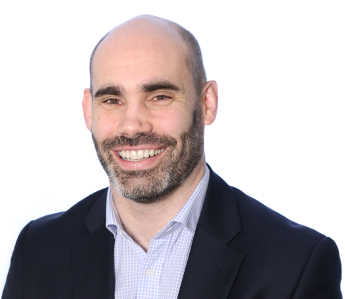 Douglas, as you said in the last partner call: 2020 was the most challenging crisis we all have lived through in the last decades. What were the most challenging aspects for you personally and professionally?
In terms of personally, just having the family stuck at home and trying to balance kids and their schoolwork and then ensuring they have down time all in the one space has been tricky. On the professional front, we have similar challenges to any other business in that we had to survive when the economy shut down for a lot of 2020. We needed to focus on our team and keep them in touch and positive through this tricky time. Having had a stable team in place, we were determined to not lose them and thankfully almost all are still with us as we respond to the upturn and opportunities to bounce back this year
During the last year, despite juggling the day-to-day operations and daily challenges, you dedicated your full focus on crafting and fine-tuning Denholm's mission and core values again to prepare your come back in a solid strategic way. Denholm's mission is to be and to become a different kind of recruitment business. You shared your vision of a business you and the team are very proud of every day, a business that delivers and creates health, wealth and happiness for everyone you work with. Can you share more insights on this process?
With the economy slowing to almost a standstill, 2020 was both a challenge and an opportunity for us all to reflect on the business and how we wanted to grow it. The move from a Marketing specialist recruiter to a Specialist Recruitment business with Marketing principles at its core felt like the right direction to go and would allow us to grow into new areas and not limit our market. In addition, we utilised key senior business relationships built over many years to act as informal sounding boards on some of these ideas and gained positive confirmation on our plans for development.
We worked with an external consultant to revisit our values to ensure that they truly reflected our business. This was an interesting process that confirmed that we believed in what we had, but these could be open to different definitions across our team. Rather than try to narrow them down, we have embraced the fact that each of our 5 key core values can mean different things across the team and opens up more scope to encourage the team to embrace what they see as important. We are now going through a process of embedding these further into the business and more importantly, looking at ways of driving positive behaviours across all levels of the business that reflect these values.
Denholm and you are known in Scotland as a specialist recruiter in sourcing marketing, communications and commercial talent. Your principles and work style have been generating projects in multiple industries now and you've been expanding your projects across industries rapidly. Can you share with us one project you are most proud of?
We have worked with the Scotch Malt Whisky Society for several years across their marketing and commercial teams and successfully placed a number of individuals with them. This year they initially asked us to help them find their new Marketing & E-commerce Director which was a new role within the structure. Through this process they really saw the value of additional tools we utilised in the search including our BrandBox page which helped to promote their Employer Brand in the market, and online behavioural profiling. With BrandBox driving good publicity in the employment market and the trust that we have built with them, they engaged us to find a Production Planning Manager and also their new Company Secretary/Legal Counsel, both roles out with our traditional focus. We drove campaigns across several online channels allied to a proactive search for each role and delivered strong candidates for both these roles and the client has been delighted with the impact they have made already.
During Covid, you launched the Navigator Community, an online community for candidates seeking support when they transition careers. How does the Navigator Community work?
We set this up as a free to join online community utilising an online platform called Mighty Networks. We developed the platform with our own branding and have shared a lot of hints, tips and various collateral which job seekers can access and will help them in their job search. In addition to this, the platform allows us to schedule meetings and online group sessions where discussions can be scheduled on a range of topics as well as 121 CV surgeries where candidates get to talk directly to one of their team to help develop their CV. In addition, the members can communicate with each other to share stories and learning around their experiences, and we had one individual secure a new role thanks to a recommendation from one of the other navigator members that she shared via the community.
The agility of recruitment companies responding to the change situation has been the key for them to rise stronger in this crisis. What challenges do you see right now as your major ones ahead of you?
Ensuring our own team is able to grow in order to deliver on the opportunity we now have as a business. We have been pleased with the progress that we have made in 2021 but our own search for talent and finding people that fit with the values of our business has been difficult.
Douglas, thank you for taking your time and sharing your learnings with us. We wish you and your team a lot of happiness and success in this final phase of the year!