Indian labour force represents still big savings for the western societies
Pritul Sanghavi has been in executive search for more than 20 years. He is explaining what India can offer to the rest of the world and what the local challenges of the labour market are.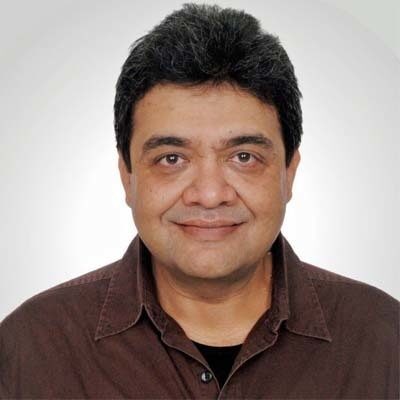 How did it happen that you became a headhunter?
I was brought up in Mumbai, India and did my graduation and a MBA from America and then entered the family business in India. We sold the business in 2000 and I was looking for a new job. I met a lady who was already working in the headhunting industry and she offered me to join. I said why not? And started to explore it. Our first project was a RPO for the Television industry.
I started to work with her, she taught me, how to interview, how to make assessments. And all the basics. I worked with her for 7 years and gained a lot of cross industry experience.
And afterwards you started your own company?
Yes, but I was lucky, I had business from the first month. Recruitment business is about relation management: having good relation with candidates and also the clients. The HR, who I knew from my beginning grew to top executive positions so I am also receiving now higher positions to search for. We kept on growing.
What about your free time?
I have a family. My wife is a homeopath doctor and we have a daughter who is 7 and half years old. Because of Covid she has not been at school for one and half year, it is difficult. But we know that it is the schools, which are spreading the infection the most. Otherwise my hobbies are reading and listening to music.
What are the current challenges on the Indian labour market?
Last five months are looking pretty fine, because the vaccination in India is going well. The whole business has picked up, we are doing now our 80 % our business as before the COVID. But before that there was a complete lockdown, business kept everything on hold and there was a lot of uncertainity. The problem is still to get good candidates, because people are afraid to move. Many companies cut the salaries and candidates hesitate to change.
For what kind of positon do you have the highest demand?
Tha majority of the position is in digital, online education, technologies or fintech. Everything conneced to online world. The most common questions employers are asking the candidates are: 'How did you manage your business during the covid? How did you manage your team? Can you work online?'
They want people who are able to be efficient online and who are open to new technologies.
Can you find interesting talents for US or Europe to work remotly?
For sure, we do that often. We can help in the areas of IT and technology. Now for example we are working on finding candidates for a Canadian company in cyber security company. We search for software engineers, accountants etc. We have just recruited two accountants who would work for Australia. One is from India, one came from Vietnam. People in India are used to adjust to the time zones of their employees, some work early morning, some in the evening. It is not perceived as a problem at all.
What is the business case behind it? How much can you save money on employing remote Inidan candidate?
The accountants they pay 10 % up to 20 %, so that is what they would pay in Australia. But in general they save at least 50 %.
So what is the salary level in india?
Accountant with 3 years of experience do make about € 15,000 a year. It is very much depending on the contract type, projects, skills set. But in general the salaries are still quite lower than in the Western world.
How many employees do you have?
10 recruiters, we are able to search anywhere in India, Middle East, and South East Asia.