How digital strategy can help to find and onboard new employees?
It is not uncommon for all professionals to resort to digital tools and strategies nowadays. Moreover, the digital world is increasingly present in our daily lives, and companies dedicated to different human resources services are no exception.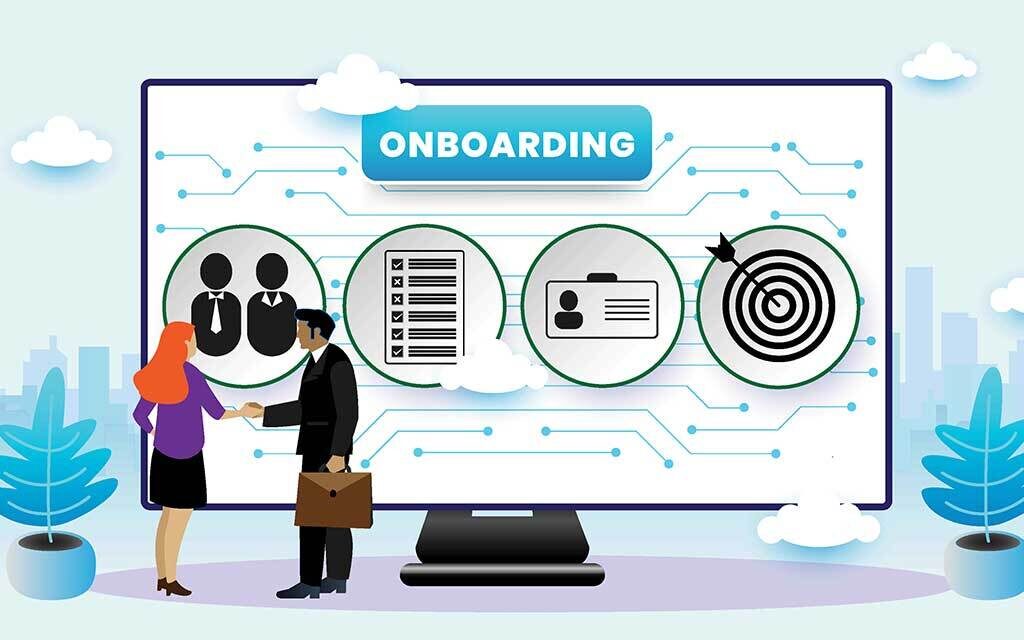 At Talentor, we had the opportunity to share one of our Marketing Practice Sessions with Sniedzite Vilmane, a professional with more than 20 years of experience in digital business, content production and market entry strategies, about how a well-developed digital strategy can help to find and onboard new employees.
What can a digital strategy for employee recruitment and onboarding consist of?
It consists in all the actions that a company or HR provider will use to communicate the hiring company value proposition, mission, objectives, core, etc. to the potential and new employees.
These actions can include:
Employee branding instruments
Techniques to find and attract new employees
Employee and company's match making features
Full spectrum of onboarding process support
Employee learning process
And more!
What are the main components that one should consider when preparing the message that the company wants to communicate with the potential and new employees?
Communication style according to the different channels available to the company.
Language type, present in all formats: written, audio, audiovisual, etc.
Communication channel, for most companies it can be LinkedIn but for others it can also be Tik Tok. This depends on the personality of the company.
Content length. For example a nice content for Facebook could be about 9 seconds but in other channels it could be for about 4 minutes.
Visual effects that attract attention

In digital communication it's important to attract any persons attention in only two seconds. This is a golden rule in the digital user journey, because it reflects that users may be scrolling through any social media and we have little time to stand out and capture their attention.
Studies say that a person is likely to remember only 10% of textual content, 65% of visual content, but 95% of audio-visual content.
That is why, when searching for potential employees and onboarding new ones in the company, it's a key factor to communicate with them in the right way, and according to Sniedzite, the audio-visual option is the best one!
Why? Because our short-term memory processes words and can only retain about seven bits of information. Whereas, images are directly processed by our long-term memory, where they get indelibly memorized.
Through captivating images, engaging videos, interesting info graphics, etc. we can help professionals fight the boredom, motivate them and even improve their performance inside the company from the beginning.
Can you share some examples of digital examples of successful onboarding processes?
Communicate visually appealing a job opportunity: When looking for candidates for very specific positions that require detailed requirements the audio-visual helps to present a lot of information in a summarized and attractive way, by . Take into account the content, the channels to diffuse (social media), the targeting and the analytics to evaluate if we are reaching the people we want to reach. But most importantly appeal to emotions, focusing in the human factor always gives better results.

Transforming a textual PDF content to an audio-visual content: Many companies have in their onboarding process the typical PDF document that the employee must read in order to understand his or her functions. But many realize that this is not always effective. That is why the option to turn this "boring" text into a short animated film can make it easier for the employee to retain/ memorize the content.
In addition, an interactive test at the end of the film can be included so the employee can check if he/she had understood the content. Something that, of course, also benefits the employer because they can get an idea of the prospective employee's performance.

Measure the company and employee expectations "match making" via digital experience: Sometimes it happens that after the onboarding process the employees realize that the job is not what they expected. On the other hand, companies invest a lot of resources to reach out to potential candidates and this is not a good thing for them either. So if it's possible to "prove the match making" of both sides during the onboarding, or even before, it's very recommendable. Companies can give future employees a "look and feel" experience through digital animated videos with engagement and dynamic features, like tests, so the employee can see if their values, beliefs, objectives match the company or not according to their answers. These may be possible scenarios that you will face in your day-to-day life, etc.
As we can see these examples can improve many aspects of both sides of the onboarding process (the employee and employer), making the process more manageable for the employee and more business effective for the employer.
A digital strategy can help to engage with the employees during the onboarding and to let them try themselves by giving them the most realistic experience on how the actual job opportunity can be.
A digital strategy for onboarding new employees can help to overcome communication obstacles, shape the message that the company wants to communicate to their future employees and improve the cost efficiency at the end because with better employee engagement, better performance and better results can be reached!