Offboarding: When Employees Leave the Ship
Is a quiet goodbye the right move when an employee leaves your company? Or is this the perfect opportunity for employers to applaud loudly, spread red roses, and say a loud "thank you!" Over the past few years, onboarding has come into focus. Now it is time to give the same attention to exit management, because good, appreciative offboarding is worth it. We reveal why you should invest in departing employees.
Offboarding: The professionally organized exit of an employee from a company.
The Future Roles of a Former Employee
Client
Re-hire
Brand evangelist
Step-by-Step to a Professional Offboarding Process
A standardized offboarding process cannot replace an honest, appreciative conversation, but it can help you leave a good, professional last impression.
7 Steps for Professional Offboarding
Open and honest communication
Professional reference
Documentation
Internal communication
Networking
Technical offboarding
Goodbye and thank you celebration
4 Advantages of Good Offboarding
1. Strengthens Your Employer Brand
Nothing is forever, from time to time an employee will leave an employer. This is not the time to be in a huff and display your wounded pride. There are many reasons why employees change employers: a desire for a new professional orientation, a new relationship, or perhaps indeed dissatisfaction with a job. Asking about the reasons for this change in the exit interviews not only shows that the employee is important to you despite their decision but also does your employer brand a favour over the long run. You have to know the status quo to see where you can improve.
2. Good Offboarding Builds Trust and Team Spirit
It isn't just that your're soon to be ex-employee deserves respect, even after giving notice. A professional, appreciative reaction to the resignation strengthens the trust the rest of the team has in you as an employer. Knowing that even such decisions are supported gives employees security and encourages open, transparent communication: an important prerequisite for team spirit.
"Always remember: it's not just the first impression that counts, but also the last!"
3. A Good Reputation Attracts Top Candidates
Even when it hurts, stay cool and think about the future. Thank the employee for all that they have done and support their decision.
Your conduct as an employer during the notice period before the employee's last day will be remembered and a topic of conversation. It makes a big difference for your image, whether your employee leaves with a good or bad impression because former employees still represent your brand.

4. Time to Network
Even though you are losing an employee on account of the resignation, that does not mean you ought to break off contact. Try to stay in touch with the former employee and build up your network of brand evangelists. Such an alumni network can be a good source of recommendations – both for future candidates and also for business relationships and customers. Relationships that former employees develop in a new environment can also be interesting for you.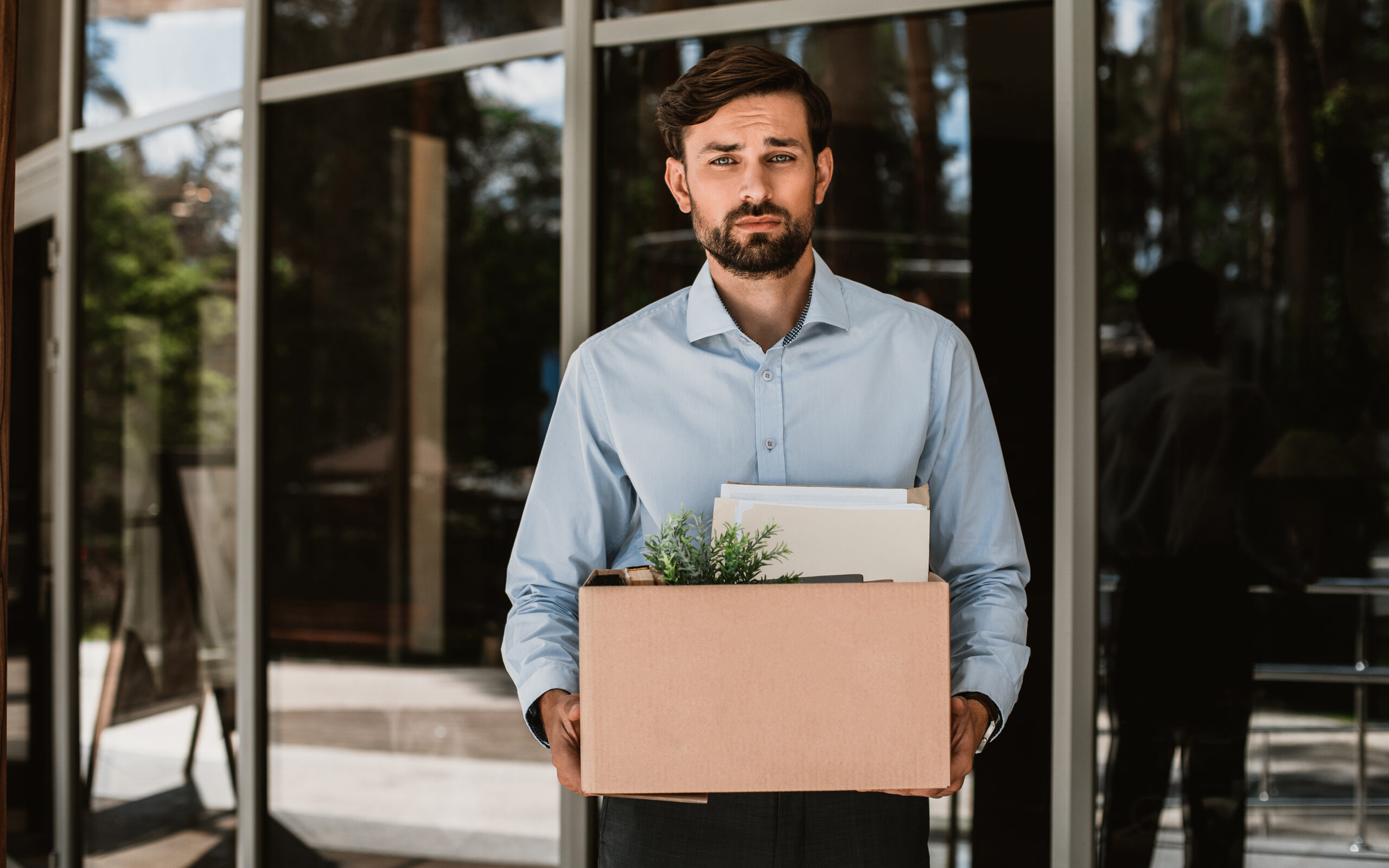 Vice Versa: What If You Have to Let Someone Go?
Having to let go of an employee is never pleasant. In this case, it is HR's tasks to deescalate and take the emotion out of the situation. An exit interview plays a role in this.

Astrid Fladenhofer and Gerda Felbinger, HR specialists at epunkt, share their advice. How can someone leave your company after being terminated, yet still have a positive attitude about the company?
Most important: deescalate the situation. The goal is a neutral HR discussion.
Show appreciation for the employee and give them the feeling that they are important, even after the termination.
Create an atmosphere where nothing is left unsaid or unclarified.
State the honest reason for the termination.
Give feedback.
Remember to think about the rest of the team. Terminations can create fear; rumours can arise. Think about how you want to communicate internally.

Virtual Offboarding
Worst case scenario for employees: mass layoffs in conference calls without video: where's the empathy?!?

Take the time for a personal (virtual) meeting.
Communicate appreciation and respect to the employee.
The message should be: "Unfortunately, we don't have any other options, but we appreciate you and your work."
Let your employee speak – and listen to them!
Know-how transfer is especially important during remote offboarding.
The successor can be recruited remotely; it's best if the onboarding can also take place with the soon to be a former employee.
A virtual goodbye with colleagues shows your appreciation for the employee. Organise a joint goodbye breakfast with a video call.