Disneyland, Hollywood, and Talentor! Get to Know Our Californian Partner for Searches across the USA
Ken Schmitt, Founder and CEO of TurningPoint Executive Search, offers insights into the executive search market in California and across the USA, and explains how the Sales & Marketing Leadership Alliance keeps him and his team inspired.
How did you get into the Executive Search industry?
I have been recruiting since 1998, and the moment I got into the industry, I fell in love with the process and the opportunity to make a true impact on our clients and our candidates. When I started TurningPoint Executive Search in 2007, I chose the name based on that fact - every time our client decides to hire someone, or our candidate accepts an offer to join our client, it represents a true "Turning Point" for them and their families. We take great pride in the fact that it is up to us to do everything we can to ensure that both sides are making the right decision, for the right reasons.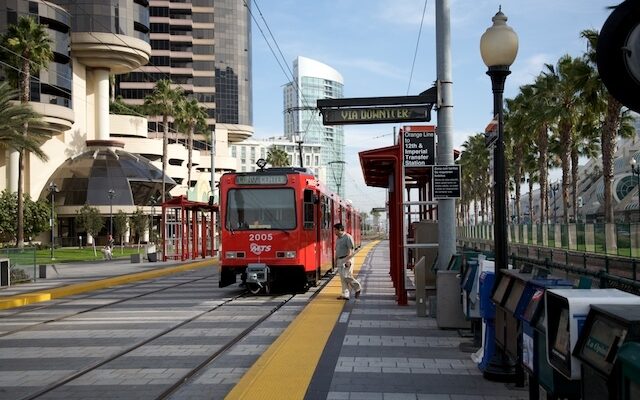 What keeps you inspired?
My team and I are always looking for new ways to engage our clients and candidates. In 2011, I launched the Sales & Marketing Leadership Alliance (SMLA), as a platform to bring sales and marketing leaders together. We meet monthly, spending time networking and listening to world-class leaders. With 4 chapters across Southern California and Austin, TX, our nearly 150 members hear from a variety of companies each month including Door Dash, Kyocera International, Sony, Perfect Bar, ESET, Marsh McLennan, Seismic, and many others.
You have an unusual model for your offices, don't you …?
Since day one, we have been a virtual firm. My team of 7 and I work from home every day, and we meet in person once each month as a full team for our staff meeting. We use a co-working space called Premier Business Centers for our staff meetings and client interviews.

Our model affords us an immense amount of flexibility, while also saving the firm money, and providing the freedom and trust that our employees deserve.
What is a typical profile that you recruit?
Since launching the firm, we have always handled searches across the U.S., and today, nearly 45% of our recruiting is outside of Southern California, where we are based. By design, we work across every industry, and have successfully completed mid and high-level searches for positions such as marketing, sales, operations, supply chain, Human Resources, CEO, President, Board Member and COO. While we recruit for both leadership and individual contributor positions, 75% of our searches are leadership positions.
Who is a typical client for you?
80% of our clients have revenues of $5m to $500m, with several large corporations such as Kia Motors North America, ESET, Frost & Sullivan and Dodge Data engaging us for multiple searches. Our clients include a broad cross-section of sectors such as cybersecurity, software and SaaS, data analytics, manufacturing, distribution, apparel, transportation, biotech, medtech, healthcare, professional and financial services, fintech, digital security, technology hardware, and consumer products.
What surprises foreign companies the most when they are recruiting specialists in the USA?
As you might expect, given the level of search that we conduct with salaries from $100,000 and up, we handle quite a few relocations. Relocating to California is quite costly. Many companies and candidates are surprised by the high cost of living and doing business in California, New York, Chicago and other big cities. Additionally, many foreign clients are not aware of the restrictions we have in the U.S. when it comes to recruiting and probing candidates for information about their compensation. Quite often we end up educating our international clients on the "do's and don'ts" of recruiting in the U.S., especially when it comes to remote working and commissions paid to sales professionals.
What are intercultural stumbling blocks you have seen?
The key to working together effectively, and collaborating across departments, generations and cultures, is clear communication. Many individuals assume that everyone around them, operates and communicates the same way. Whether it is someone from China collaborating with someone based in New York or Los Angeles, or a millennial employee teaming up with a baby boomer, problems arise when the key stakeholders do not take the time to get to know one another's style, strengths, process and expectations.
What surprises face foreign employers?
Whether we are handling a search here in Southern California, or Dallas, San Francisco, St. Louis, Portland, Atlanta, New York or any other part of the country, the biggest surprises tend to center around the number of employees that are accustomed to working from home, and the size of their bonus or commission. Today's labour market is very tight. The U.S. unemployment rate is at a 50-year low (3.5%).

International clients are surprised to hear that candidates are receiving an average increase in salary of 18%.
What is your favourite thing about living in Southern California?
Living in Southern California is incredible, and I feel very fortunate to live in a place where the average temperature is 22 degrees Celsius. Here in San Diego, we are only minutes from the beach, an hour from Disneyland, 2 hours from the mountains and desert, and can engage in any sport we want, every single day.
Why did you decide to join the Talentor network?
After nearly quadrupling our revenues over the last 6 years, we were looking for additional opportunities to expand our reach, and to provide our solutions to a new group of clients. We are also looking forward to learning from so many successful Talentor partners around the world. I have always wanted to get involved with a global network of executive search owners, as this provides TurningPoint and our clients with access to more insights and ideas.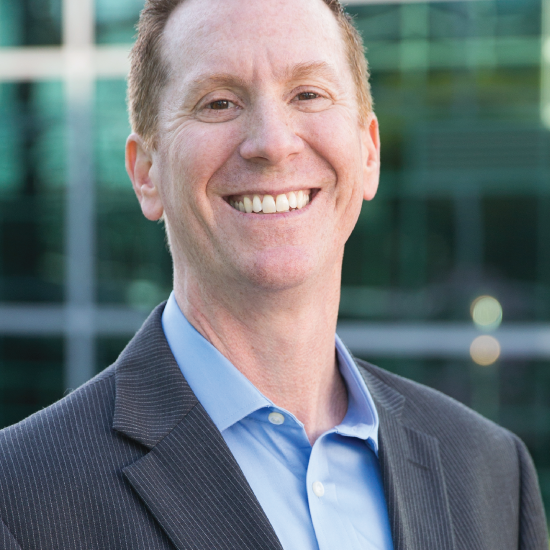 What do you like to do in your free time?
I am a huge fan of movies, and we own over 600 DVDs. My wife and I enjoy the beach immensely, as well as taking weekend driving trips to places like Las Vegas, Palm Springs and Phoenix. Spending time with our 2 sons (22 and 17), is a huge part of our lives. Our youngest son is a drummer, and our oldest in an artist, and we enjoy visiting museums, concerts and Disneyland on a regular basis.