Leaders For tomorrow
Talentor USA TurningPoint - San Diego & Charlotte
TurningPoint Executive Search offers a holistic and customized approach to hiring mid and executive-level sales, marketing, operations and leadership talent. Whether you are a company seeking to fill a challenging position through an effective and targeted recruiting process, or a professional looking for support to connect with your ideal employer, our firm was built with you in mind.
Our team of national recruiters offers more than 80 years of combined experience in recruiting mid and senior-level sales, marketing, operations, and executive leadership talent across the country. As the U.S. economy has continued to expand and evolve, TurningPoint has built a reputation as a world-class search firm with a particular focus on DEI, bringing more diverse talent to our clients. We have deep experience supporting a variety of industries including tech, software/SaaS, manufacturing, automotive, biotech/MedTech, financial & professional services. By combining a local presence with national search capabilities, we are uniquely positioned to work with companies of all sizes and structures to identify, attract, and retain tomorrow's leaders today. Our personal, "concierge-style" approach to recruiting and onboarding first-class talent, is validated by our 96% fill ratio and 94% retention rate. Each recruiter is invested in your success!

Our entire team is committed to living our Core Values:
Being High Touch, Accessible, and Responsive
Building Open and Honest Relationships through Candid Conversations
Fostering a Family Spirit and Personal Growth
Making Long-Term Placements, not Short-Term Commissions
Our special fields of competences
Based in Southern California, we are the premier resource for Sales, Marketing, Operations and Executive Leadership professionals across the U.S., ultimately driving corporate success and consistent profit for our clients across the country and throughout every industry.
We see ourselves as experts in the following industries:
Digital
SaaS, Software, Cybersecurity, Data Analytics
IT and Telecom
Life Science, Med Tech & Healthcare Services
Manufacturing, Automotive, Distribution
Consumer Goods & Electronics
Financial Services & FinTech
Professional Services
Transportation & Logistics
Ken Schmitt
CEO & Founder
Ken Schmitt has been a recruiter for over 21 years. A San Diego native, he grew up in an entrepreneurial household with a father who was a Jack in the Box franchisee for 25 years, and a mother who left the accounting world to become a real estate agent.
In 1998, he answered an ad in the newspaper for a job as a recruiter and never looked back. After spending 9 years working for a local boutique firm, a large regional firm and one of the world's largest Executive Search firms, Heidrick & Struggles, he launched TurningPoint Executive Search in 2007, and now employs 7 professionals in a 100% remote work environment. Ken also launched the Sales & Marketing Leadership Alliance in 2011, with nearly 120 members across chapters in Los Angeles, Orange County, San Diego and Austin (2020), providing their clients with access to additional talent and market intelligence.
In 2016 and 2017, TurningPoint was ranked one of the Top 150 Fastest Growing Private Companies in San Diego (SDBJ). In 2019, they were also voted a Top 20 "Best Places for Women to Work", by Databird. Ken and his team at TurningPoint have placed nearly 400 of the nation's leading sales, marketing and operations professionals, partnering with national clients across numerous industries including as tech, software, analytics, manufacturing, distribution, consumer products, professional and financial services, healthcare, lifesciences and hospitality.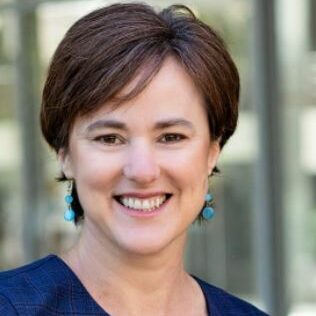 Elaine Rosen
Managing Partner, Marketing and Operations
As Managing Partner, Marketing and Operations, Elaine wears many hats at TurningPoint Executive Search. She oversees corporate branding, marketing, social media strategies, website management, daily operations, and human resources.
Born and raised in Australia, Elaine came to San Diego in 1993 through the University of Queensland's international exchange program. In 1995, she moved to Oregon where she worked for a federally funded job training program teaching classes in job search techniques and assisting candidates with career transition. In 1998, Elaine returned to San Diego and worked for a major staffing agency until she left in 2000 for a Human Resources Management opportunity.
In April 2008, Elaine joined the TurningPoint Executive Search team as their first Talent Manager, handling recruiting, career coaching, and training. Passionate about emerging technologies, and branding trends, Elaine applied her eye for design as she transitioned to Director of Marketing in 2012.
Elaine also manages the marketing and operations for the Sales & Marketing Leadership Alliance (SMLA). Supporting over 120 members, the SMLA is committed to providing best-in-class speakers, peer-2-peer networking, and professional development to the region's leaders.
Elaine lives in San Diego with her husband, a Marine Scientist, their children, and her adorable cats. In her spare time, Elaine serves as Booster President for the SRHS Music Program, enjoys BBC television shows, reading mystery novels, and travels as often as she can.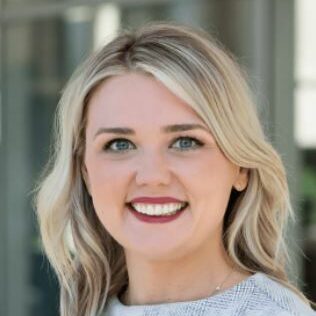 Raquel Gallant
Managing Partner, Executive Search
Raquel is an exceptionally talented and experienced recruiter. As a valuable member of the TurningPoint team, she has successfully completed multiple Executive and Mid-level searches including President, CEO, Executive Director, COO/VP operations, GM, CMO, SVP Sales, VP Sales Operations, and Sales Director. Her extensive experience in recruiting, career coaching, and human resources is backed by a degree in Psychology from the University of San Francisco. Prior to entering the recruiting industry, Raquel spent 2 years as a Certified Nursing Assistant.
Her success is rooted in her ability to identify hidden gems to meet her clients' unique needs. She has a passion for helping companies and individuals by providing guidance and counsel during their hiring process and job search. She enjoys bringing people together and making meaningful, long-term connections. Her ability to understand client needs and core values has enabled Raquel to maintain an extremely high level of client satisfaction throughout her career.
Imperial Beach is home for Raquel, her husband, and their two sons. She enjoys living an active lifestyle and is an avid CrossFitter and Yogi. In her spare time, she enjoys frequenting the local Farmers Market and spending time with her family.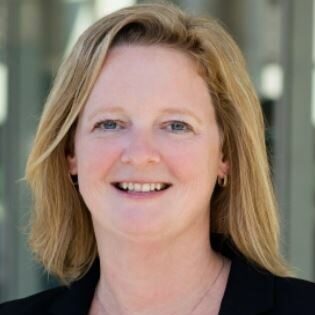 Melanie Strauss
Partner, Executive Search
Melanie's unique global experience – combined with her experience as the Founder of an online business – allows her to quickly understand and consider her clients' unique culture, communication style, and pace, regardless of industry or location. This ability to balance technical expertise with soft skills drives her success.
With more than 20 years of experience working with upper management within international corporations, spanning CPG, industrial manufacturing, automotive, medical, and technology, Melanie brings deep business acumen to each search she conducts. Born and raised in Germany, she speaks fluent German and holds a bachelor's degree in Business Administration. In 2006, while working for Newell Rubbermaid, Melanie moved to the U.S. to broaden her experience outside of Europe.
After gaining several years of experience working closely with global leaders across the Sales, Marketing, and Operations teams at Newell, Melanie founded her own eCommerce business which she ran for several years. Looking to get back into a corporate environment, she then accepted an offer to join one of the world's top 10 leading consulting and recruiting firms headquartered in Germany. She quickly rose through the ranks, and most recently, as an executive recruiter, she was charged with placing top talent in the U.S. for these internationally based corporations.
The newest member of the TurningPoint team, Melanie's uniquely blended experience in fast-paced, entrepreneurial business, mid-market companies, and large corporate organizations, has equipped her with the skills to partner with a wide range of clients. In her role as Partner, Executive Search at TurningPoint, she enjoys supporting clients by introducing them to seasoned talent, ultimately making successful, long-term placements across the U.S.
Melanie is a member of the German American Chamber of Commerce and lives in North Carolina with her family. In her spare time, she enjoys working out and playing tennis. On the weekends she loves watching her three kids play soccer. She likes to travel with her family and discover new places in foreign countries.
Maureen Labarrie
Client and Talent Manager
Maureen LaBarrie wears many hats at TurningPoint, from helping new candidates identify their ideal role to creating new video content. In her broad role, she collaborates with staf...
More
Maureen LaBarrie wears many hats at TurningPoint, from helping new candidates identify their ideal role to creating new video content. In her broad role, she collaborates with staff members from operations, marketing, and recruiting. Maureen's experience in sales and ability to establish and maintain long-term relationships complements the TurningPoint philosophy of conducting in-depth, customized searches to identify high-performing talent and ensure quality matches for both the employer and the candidate.
Maureen spent 13 years in sales and business development, including working with one of the beauty industry's top privately-owned suppliers. Prior to entering the sales field, she spent several years as a teacher in Orange County. Maureen is a graduate of the University of San Diego, where she studied Liberal Arts and Sciences with an emphasis in human development.
Originally from Orange County, Maureen is a SoCal gal through and through. She's an avid runner along the neighborhoods of San Diego and chasing her three kids under 7! She launched her own neighborhood co-op for kindergarten students during the recent school closures and is one of the most hands-on and dedicated moms we know! Maureen does have one tiny quirk: When watching her favorite TV shows or spending the afternoon at the movies, you can find her dunking her popcorn in… MUSTARD! Not the most traditional snack, but she's much too unique to be traditional!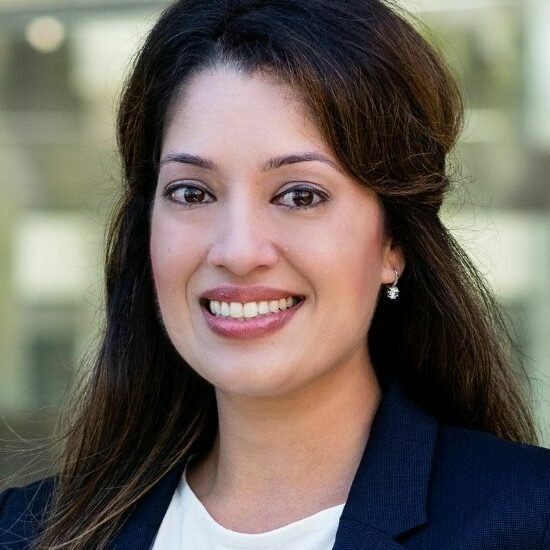 Sonia Bains
Recruiting Partner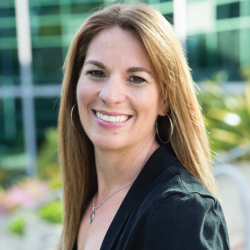 Vicky Willenberg
Senior Digital Marketing Manager
Talentor Global Client Case: woom - Pedaling Fast to Be the World's Leading Manufacturer of Children's Dream Bicycles
Silke Ploner, Senior Sales Consultant at epunkt, discussed insights and expansion plans for her client woom during Talentor's partner call end of May.
Read more
Turningpoint Executive Search
4225 Executive Square Suite 600
CA 92037 La Jolla
United States
Turning Point Executive Search,
4225 Executive Square #600, La Jolla
CA 92037, USA