Personal Branding for Recruiters: How to Improve Your Online Presence
Things used to be much simpler. Hardly anyone had a public platform – what you saw is what you got. Now in this digital, transparent world, nearly everyone has become a self-promoter, whether they want to or not. After all, not being visible online also sends a message these days. That should be clear to every recruiter and executive search professional.
The Personal Brand for Recruiter: Recruiter Branding
"Your brand is what people say about you when you are not in the room."
Jeff Bezos said it well, but he makes it sound like personal branding is nothing more than a new-fangled word for reputation. It is so much more, though. Now you have the opportunity to craft your own brand and use personal branding as an instrument to market yourself and communicate more effectively.
Why You Should Invest in Your Personal Brand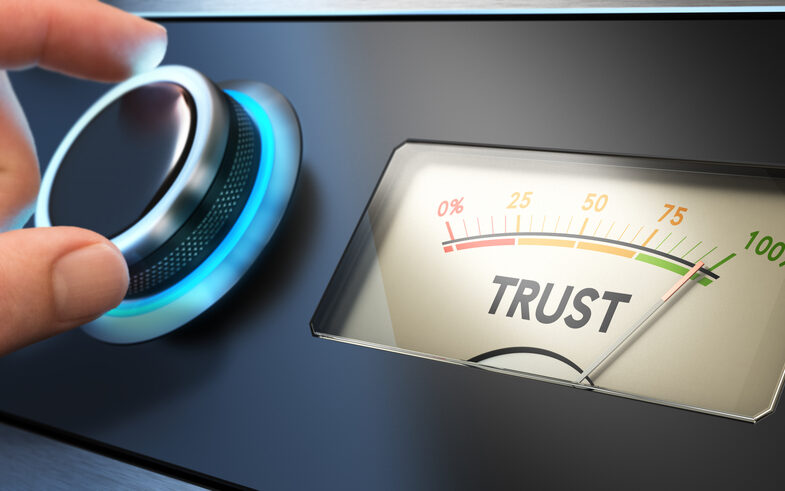 1. Your Personal Brand Is Your Unique Selling Proposition
Your knowledge of the industry, network, recruiting and sourcing expertise, and your experience are all assets important to those candidates and clients deciding whether to work with you – or not. A strong personal brand communicates this USP and improves your ratio of success.
"Your brand isn't what you say it is; it's what Google says it is."
2. It Is a Good Opportunity to Stand Out from a Crowd
What do candidates see when they google you? What information about you do potential clients find? Those are parts of your personal brand that you can and should influence.
3. You Are Your Employer's Best Corporate Influencer
As a recruiter, you communicate daily with external people. Even if you are not a PR specialist or a marketing professional, a large part of your job is not just finding and recruiting the right candidates for the right positions, but also shining the best light on your company's employer brand.
8 Simple Hacks for Improving Your Personal Brand
1. Check Your LinkedIn Social Selling Index
Your social selling index shows how successful you are at crafting your professional branding, finding the right people, using insights, and building up relationships. Your SSI is updated daily. When your SSI increases, so does your potential and reach on LinkedIn.
The following steps will help you increase your SSI
2. Create an Excellent Business Network Profile
Your social media profile on LinkedIn – and also those on Facebook, Xing, and Twitter – should tell visitors quickly what you can do for your target audience. Therefore, it is important that your social media profiles communicate your USP immediately.
3. Your Ratings on Review Sites
Many candidates research their contact partners beforehand. That is why feedback and reviews on sites like Kununu, StepStone, and Glassdoor are not just for your company's employer brand, but also how your treatment of candidates is perceived.
Bad feedback cannot always be avoided. The key thing is how you respond. Openness to suggestions and personal, respectful answers to constructive criticism are recommended. Be sure your answer is professional.
4. Build Up a Strong Social Network and Online Community
Your network is your personal asset. Your online profiles show candidates and clients the people who you know. That is why it is important that your contact list leave a good impression. Take a step-by-step approach to building up your online network and add new contacts with a personal message. If you work in a concrete industry, it is a good idea to identify and get to know the top candidates before a job is published.
5. Know Your Industry
Talk to colleagues, competitors, or department heads at your employer. That is how you will learn the nuances of recruiting in your industry. This not only helps you find suitable candidates, but also builds up your network.
6. Interact Regularly with Your LinkedIn Contacts
Publishing is an important part of your LinkedIn activities. Post interesting messages that communicate your expertise. Start discussions. Stake out clear opinions and use hashtags and mentions.
7. Specialise Your Direct Approach Messages
Try to think from the perspective of the person who fits the job profile. Tech candidates speak an entirely different language than dates speak an entirely different language than finance specialists. Adapt your job postings and think about how you can communicate your message to the right person.
8. Focus on Integrity and Respect
Values that are a core part of the candidate experience are also decisive for your personal brand. Transparency, trust, and respect strengthen your employer brand. Integrity leads to good reviews in social media and to exponential growth of your network. Acting with integrity pays off over the long run.