The Top 6 Recruiting Trends 2022
How do we want to work in the future? Working just to make money and make ends meet is out – the workforce of the future will want more. More flexibility, more meaning, more possibilities. What can you do now to position yourself as a top employer in the future? We have looked at current trends in recruiting and summarized tips for you.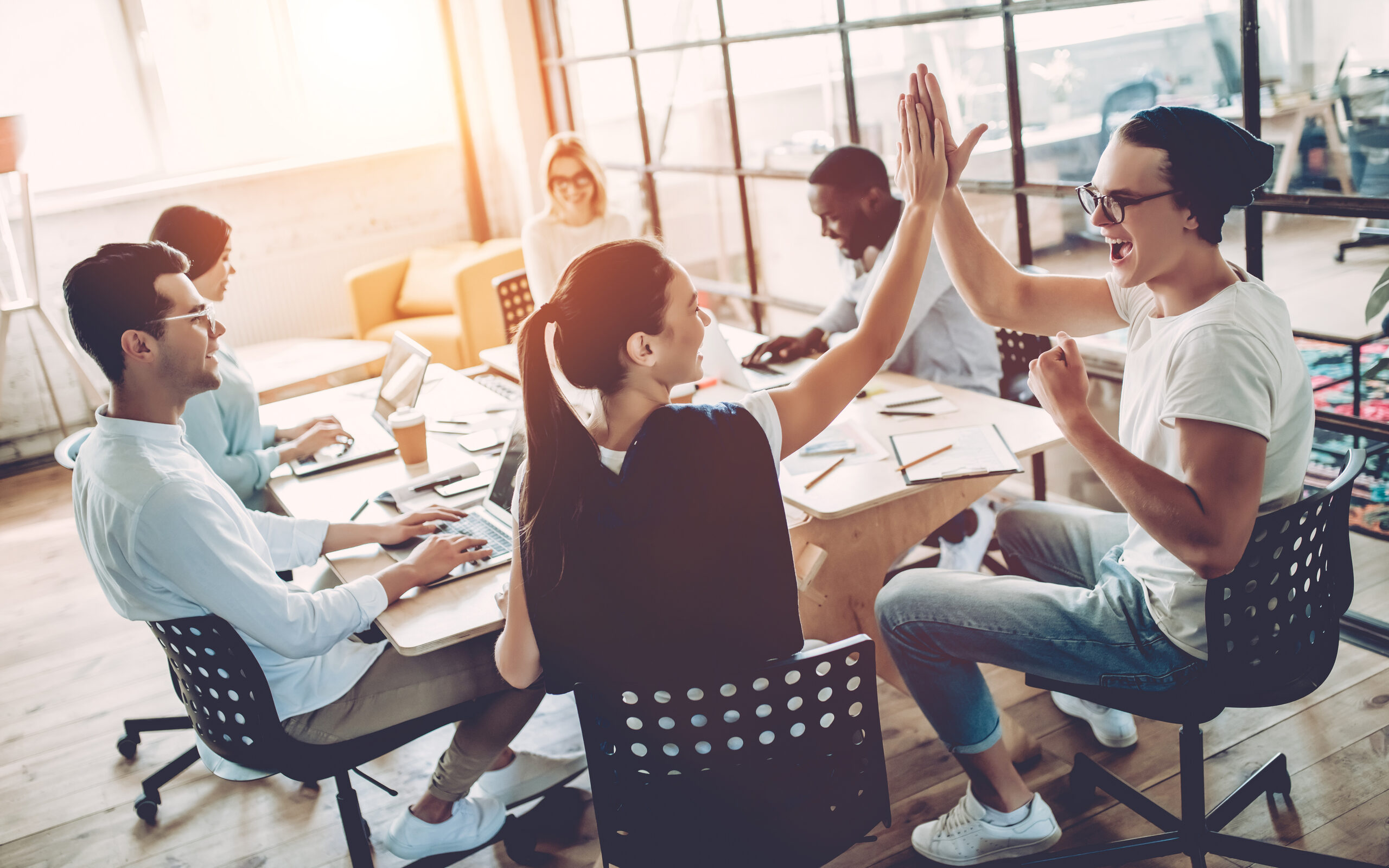 Admittedly, it's almost old news - but the fact is, the last two years have fundamentally changed the world of work. The many challenges have turned the usual team and work life upside down. For employers, this means taking concrete measures and conveying a set of values that promises added value and, above all, keeps it. Empty blahblah in the job advertisement is quickly seen through and evaluation platforms give realistic insights into everyday company life.
Happy Place to work - Recruitment is highly candidate driven
Creating an environment in which employees feel holistically comfortable has become an important part of the employer branding strategy. The increased awareness of physical and mental health now needs to be implemented in the company.
In a recent study, 35,000 employees from 34 countries were asked what requirements they place on their employers. The result is more than clear; 56 percent of employees between the ages of 18 and 24 would quit their job if it made them unhappy. 40 percent of them would prefer unemployment to a job that doesn't make them happy. 38 percent of millennials, the 25 to 34 year olds, have a similar view – 38 percent of them would rather be unemployed than unhappy at work.

What can companies do to sustainably promote the satisfaction of their employees?
Inquire
Depending on the workplace, the requirements for health measures can vary greatly. Employee surveys offer a great opportunity to create individual measures (e.g. we use Teamecho). In manufacturing companies, individual occupational safety, such as adapted hearing protection for noise-affected people or special insoles in work shoes can have a health-promoting effect. Anyone who mainly does their work from their desk places more value on an ergonomic table and office chair. (Although the hearing protection would certainly be useful in one or the other home office/homeschooling situation 😉)
It is important not to forget the important part that mental health plays in overall well-being. Here it is worth getting internal and external experts on board.
Create offers
Let's start with the frowned upon stepchild of benefits, the fruit basket. Not only is this a great meme template, it's an easy way to talk about healthy eating. Whether it's a freshly cooked lunch menu or joint cooking classes - food brings teams together and is an important part of a healthy lifestyle.
Exercise offers are another welcome benefit and have a long history of success - some of the best-known football clubs originally started as workers' clubs. Today, many think of offers such as yoga courses or joint running clubs, but forget about classic company sports such as skiing days or curling tournaments. Make sure to create low-threshold offers that fit into the everyday life of your employees.
In addition to offers such as courses and further training, structural measures are also suitable for promoting psychosocial health. In this way, a quiet room can become a place of relaxation even in hectic environments.
Live values
A very important factor is often forgotten with many well-planned measures - they must become part of the corporate culture. Anyone who gets a crooked look when the workplace massage is used or when you withdraw to the relaxation room will probably have a guilty conscience rather than relax. If offers are used by managers, employees are more likely to be motivated to take part.
Recruiting Statistics for 2022

88 percent of HR leaders have added new perks to their benefits packages since the start of the pandemic.
61 percent of job applicants say they're more likely to apply to companies that list salary info in job descriptions.
28 percent of employees could be working remotely over the next five years.
49 percent of recruiters say candidates ask them about their DEI initiatives.
The near solution in the distance – recruiting internationals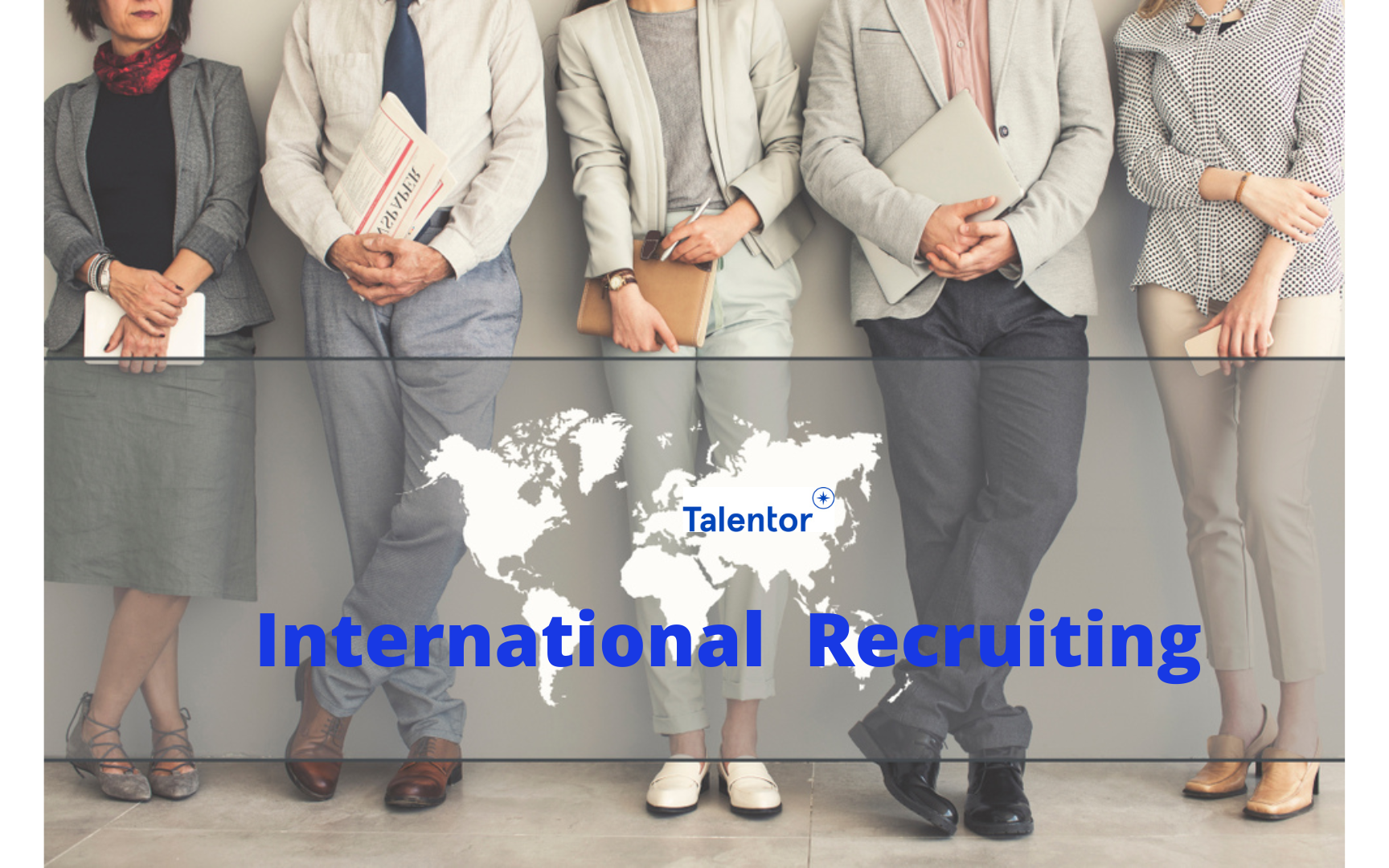 Processes are digitized and almost all processes in companies are accompanied by software. IT is omnipresent in all business areas and the lack of experts is making itself felt - Europe lacks 160,000 IT specialists. The consequences of this are often dramatic, so high-value orders have to be rejected because they cannot be processed due to the shortage.
A look beyond the borders is worthwhile
Austria offers qualified workers from third countries with the Red-White-Red Card the opportunity for a work and residence permit - and your company the chance of a (large) number of applicants for your vacancies. A total of more than 480,000 people in Austria already have a valid residence permit. The effort involved in recruiting foreign employees may be higher initially, but you will benefit in many ways.
Vacancies are filled more quickly with international specialists.
Teams of employees with different nationalities can increase the innovative power of your company.
New perspectives and ways of thinking are opened up.
The diversity strengthened in this way can also better serve the individual needs of your internationally active customers and contributes to a positive corporate image.
Studies show that companies with a high level of cultural diversity achieve higher sales and profits.
Promote Diversity, Equity & Inclusion
An inclusive culture values differences, understands diversity in the company as an enrichment for the overall performance and offers all employees - regardless of their background - the same opportunities.

It is not for nothing that diversity and inclusion are among the top recruiting trends: Studies show that diverse, inclusive teams are not only more efficient, but also make the company more attractive to potential candidates.
In 2022, DEI will continue to be a crucial element of HR discussions in order to make employees feel safe, welcome and listened to.
A positive side effect of increased DEI efforts is that companies will become more attractive to candidates: While in 2020 only 33 percent of recruiters say job seekers asked them about their DEI initiatives, today that number has jumped to 49 percent, 16 points higher than it used to be.
Companies that invested more in DEI had lower turnover. 2022 is going to see more of the same progress with 81 percent of companies saying they're going to increase or maintain their DEI budgets.
If the pandemic has taught leaders anything, it's that there's no way to be sure what the future may hold. While no one can predict when the Great Resignation will end or when in-person work will fully return, there's one thing that's certain: Recruiters will need to remain flexible, adapt quickly, and embrace the many changes 2022 will bring. If HR leaders are able to do so, they'll not only succeed in building strong teams this year, but for many years to come.
Recruiting in the Metaverse
Meta What?
A glimpse into a world about which there is so much to write.
The World Wide Web is constantly evolving. When talking about Web 1.0, roughly speaking, the period from 1991 to 2004 is meant. Websites were mainly static, users mainly consumers. Web 2.0 is all about blogs, wikis and of course social media. Users create content on company platforms, consume and participate. In the middle of the Web 2.0 age, many clever minds are now talking about further groundbreaking developments, Web 3.0. Technologists and journalists have described Web 3.0 as a possible solution to concerns about over-centralization of the web in a few "big tech" companies. The Metaverse is one of these decentralized approaches - a digital space that is created through the interaction of virtual, augmented and physical reality. Anyone with the necessary knowledge can create worlds in whose rooms avatars can stay and interact. The term was first used by Neal Stephenson in his 1991 science fiction novel Snow Crash. It is somewhat surprising that the name caught on, since the vision of the future described in the novel is not exactly desirable. Nevertheless, he has been on everyone's lips at least since Mark Zuckerberg's video "The Metaverse and how we'll build it together" published in October 2021.
The fact is, we are at the beginning of something big. Whether before a big change or a big bubble, that remains to be seen.
What can recruiting look like in the described future?
We took a look into the crystal ball (or was it the VR glasses 😉).
Trade fairs, conferences, Christmas parties - pretty much every event format has taken place online in recent years. Video chats and online events cannot keep up with real meetings when it comes to the party feeling. But what they are very good at is providing information, across borders. Will the Metaverse have the best of both worlds? For example, can trade fairs based on old models appear in new splendor? A wish expressed by almost three quarters of the 35,000 respondents to a recent study could be implemented more easily with these formats – namely being able to work from anywhere.
The auditing company PwC started this attempt in September 2021. Jeremy Dalton, Head of Metaverse Technologies (XR) at PwC UK, says in an interview that they have already welcomed 17,000 interested people to their "Virtual Park".
"For recruitment, we already use a Metaverse platform, Virtual Park, to interview applicants and give them the opportunity to meet our people and learn more about our culture, values and opportunities at PwC,"
In any case, we have become curious and will visit one of the events in the Virtual Park. From getting to know each other to job interviews to office tours and onboarding: A lot will be possible in the Metaverse. Does it actually pay off to invest money and resources in setting up a location? We'll probably see that first. But one thing is for sure, the topic will remain exciting for us too.
Active sourcing is the active search for and contact with candidates in the recruiting process. Instead of publishing job advertisements and waiting for the right candidate to return ("Post & Pray"), the "Sourcer" addresses suitable candidates directly and in a targeted manner. What are the advantages of this method and how do you successfully establish Active Sourcing in your own company? Our experts provide the guidelines for the strategic sourcing approach - including practical tips.
How does active sourcing work?
Irrespective of whether an exciting candidate is employed, still studying, or not currently looking for a job, sourcers/recruiters actively approach him. This contact can take place via social networks, but trade fairs, university events, lectures or workshops can also be used to get to know talented people. At epunkt, more than 15 sourcing partners work every day to find the best candidates and get in touch with them. In their own article, they reveal their 5 ultimate tips for a successful approach in active sourcing.
In 4 steps to an active sourcing strategy
The most important thing is a sure instinct for the wishes and needs of the candidates. Many receive messages from sourcers and recruiters on a daily basis. Many even find it an affront to receiving job offers that are below their qualifications or current salary. The top rule is therefore: quality before quantity! 4 steps to success with sourcing:
Identify: Find exciting candidates on a wide variety of platforms or via selected sourcing channels.
Research: Find background information on professional or personal interests and potential reasons for a change. Is the position interesting for the candidate at all? The candidate is the focus - pick him up with his personal wishes, dreams and motivators and address him authentically. Platforms such as Xing, LinkedIn, Twitter, Facebook, Github or Instagram are well suited for this.
Address individually: Call the potential candidate or write a personalized email. Mass emails are taboo!
Present yourself (as a recruiter or company): Through a representative appearance in the important channels and a quick response rate, candidates gain confidence in your competence. They perceive your company as professional. Employer branding via various channels (Xing, LinkedIn, Facebook, Twitter, Instagram, etc.) shows its benefits here.
Implementing Referral Programs
The hot job market means employers are struggling to find and hire great talent. As a result, businesses have started to create referral programs where current employees are incentivised to refer someone they know for a role. This strategy rises rapidly in organisations in 2021 and expect to see this recruitment trend carry into 2022.

Employee referral programs save time and money: If your own employees make a pre-selection of suitable candidates, the company saves a lot of time and can deal directly with them instead of weaker applicants. Candidate screening and job interviews are less time-consuming, and the recommended people are often better prepared because their colleagues prepare them for the interview. The general recruitment costs are also lower, as there is no need to post expensive job advertisements.
The acquisition of new employees is more precisely tailored: If the hiring takes place through an employee referral program, the likelihood is higher that the candidate can identify with the company and its values. Experience in many companies shows that employees recruited in this way familiarize themselves more quickly and are therefore productive earlier. This is also due to the fact that the recommending employees feel responsible for their referral and therefore support their acquaintances more strongly from the start.
Using this strategy means candidates come pre-screened and are more likely to align with your goals and values.
Stay-in-touch-program with potential candidates or rehire former employees
There's always a question mark surrounding the hire of an unknown employee and whether he or she will be a good fit for the team. Significant benefits can come from hiring former employees or trainees/ students that once worked for your company.
Rehiring former employees can be an advantage because they already know the products, culture and service delivery model of your company. This can drastically reduce integration and training costs. Rehired employees can start adding value to your bottom line in much less time than brand new employees.
General wisdom says these types of rehires tend to increase their level of commitment to the company because they appreciate aspects of your business and their job that they previously underestimated.