Be confident that your candidates match your company's goals and values. Talentor Lithuania is specialised in assessing competence and leadership qualities as part of our recruitment and executive search projects.
+++ Dear business partners & candidates from Talentor Lithuania, +++

Due to the current developments, we will follow the recommendation of the government and from Monday, March 16, we will reduce social contacts to a minimum and work in our home office. Talentor Lithuania has a modern IT infrastructure that allows us to work on our projects from anywhere and at any time and to do interviews via video conferences without any restrictions, loss of time or quality.

We are available for our business partners and candidates in the usual way! With this measure, we are helping to slow down the spread of the virus and at the same time, we are looking for the #leadersfortomorrow. For questions, we are available at any time!

Your Talentor Lithuania team
+++++++++++++++++++++++++++
Talentor Lithuania is a human resources advisory company providing related services since 1993. Since 2007 we are a part of Talentor Group. With the expansion Talentor Lithuania is able to serve its international customers in a more efficient way. Talentor Lithuania specializes in human resources management solutions, such as executive search (headhunting), management assessment, talent management and HR consulting (outplacement , HR processes outsourcing, career consulting).
Talentor Partners and Team
Global perspective and local insights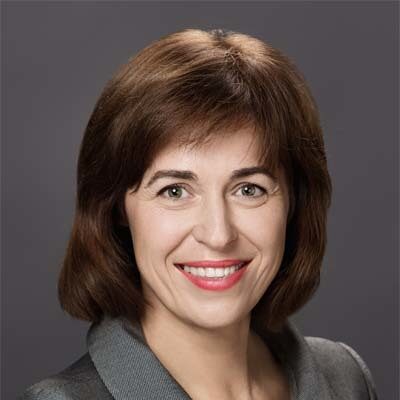 Aušra Grybauskienė
Managing Partner and Consultant
Aušra Grybauskienė is Managing Partner and Consultant. She has 15+ years of experience in HR field. She has successfully finished many search projects for top and middle management positions for different industries – wholesale, energy, production and others. She has completed 150+ search projects, and assessed 100+ managers and specialists with our competence assessment methods. Aušra holds Master's degree in Business Administration.

Vilija Slavickienė
Partner and Consultant
Vilija Slavickienė, Partner and consultant, has 15+ years of experience in HR sector. There she formed a genuine understanding for successful headhunting and recruiting processes (200+ search projects) and the crucial importance of employee alignment with company goals and values. Vilija also specialises in psychological assessment and evaluation of leadership competencies (300+ assessed managers and specialists). Vilija holds Master's degree in Organizational Psychology.
Agnė Brukštaitytė
Assistant
Insights from a global network
Executive Search and Recruiting during the corona crisis
Who gets the best talent in the current job market? - Who doesn't stop applying for them now. 5 tips for successful recruiting during the crisis.
Read more
We are grateful to Talentor Lithuania for professionally and effectively provided services to our group of companies.