Expertech is a Canadian boutique recruiter and executive search company. The team is focused on sourcing top talent in Canadian market in the fields of IT, accounting, finance and management. The locations in Toronto and Montreal give the team an exposure to the key business hotspots in the country.
Founded in 1995, ExperTech Personnel Services Inc. offers a complete range of Human Resources and Recruiting Services to companies and organizations across a wide array of industries in the following areas:
Information Technology Recruiting
Accounting, Finance, and Executive Search
Recruitment Process Outsourcing (RPO) & Contract Recruiting
Training solutions in Recruitment Tools and Strategies
The founders Themis Chrisanthopoulos and Richard Wahba developed the team over the last 20 plus years to become a well known powerhouse of sourcers.
Expertech also develops and delivers technology-enabled certification and assessment tests for Information Technology professionals and candidates.
Our special fields of competences
Finance

IT

Management
E-Commerce
Digital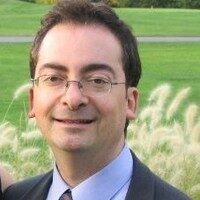 Themis Chrisanthopoulos
Partner
Recruiting Information Technology professionals (Software Developers, Infrastructure & Network Administrators, IT Security Specialists, Web Designers, DBAs, Technical Support Analysts)
Sourcing and identifying qualified candidates for clients in Canada and the U.S.
Filling permanent, temporary, and consulting positions
Providing Recruitment Process Outsourcing (RPO) services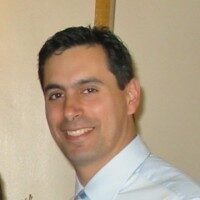 Richard Wahba
Partner
Over 20 years' experience in recruiting
Core expertise in Information Technology and Technical recruiting
Development and management of recruiting strategies
Business development and client relations management
Experience acquired with varied organizations of all sizes across many industries
Fluent bilingualism (both written and spoken)

Specialities: IT recruiting and sourcing, Compensation negotiation, Recruiting/staffing strategy development, Recruiting Process Outsourcing
8 Ways to Promote Diversity and Inclusion as a Business
There are good reasons why the topic of diversity and inclusion is one of the top recruiting trends in 2021 (and beyond): studies show that diverse, inclusive teams are not only more performant, but also that they make companies more attractive to potential employees. Discover how you can use…
Read more
ExperTech Toronto
100 King Street West Suite 5700
M5X 1C7 Toronto, Ontario
Canada
Pointe-Claire
1000, boul Saint-Jean – Suite 321
H9R 5P1 Pointe-Claire (Québec)
Canada
1000, boul Saint-Jean – Suite 321
Pointe-Claire (Québec) H9R 5P1
514.876.8818100 King Street West – Suite 5700
Toronto, Ontario, M5X 1C7
647.957.8818
U.S. Office / Prometric Testing
1501 S Clinton Street
Baltimore, MD 21224
1.888.876.0518
Webpage: www.expertech.ca
Email: info@expertechinc.com