Becoming truly digital is difficult. Not just the exterior of a business has to be digital, but also the inside: strategy, IT-systems, culture, processes, HR-policy.
Percentage of organizations that still face a shortage of digital talent
Percentage of Gen Y and Gen Z employees who consider their skill set is redundant
Number of InMails each Data Scientist received over the past year on average
Innovation isn't born in an isolated department. Every fiber of the organization must change and move from doing digital to being digital.
Whether technology and the internet are a threat to business or a catalyst for change is pressing concern for boards and CEOs. Great leaders build great leadership teams and, in turn, great employee teams. Businesses with great leaders have a distinctive edge for surviving and thriving in this fast-paced environment.
Partnering with Leading Digital Innovators
In the Talentor network, we share experiences in the digital world. Talentor executive search knows how and where to recruit top digital leaders. We work closely with some of the most influential digital leaders in different industries, and thus have insights into what is needed to manage digital transformation successfully with the right people.
To demonstrate our expertise, we have listed some positions we have successfully placed in the past. We have divided these roles into four different areas:
IT & Development
Marketing & Media
Industry & Manufacturing
Financial Services
Our experience and projects
Executive Positions:

CEO, CIO, CMO

Professionals:

Chief Data Officers , Chief Digital Officers, Chief Technology Officers, Digital Boards, Digital Marketing Officers, Account Manager – Customer Service B2B, Online Marketing Manager - Digital Advertising, Specialists for Production Engineering - Industry 4.0 / Internet of Things / Smart Factory

Frequent Required Skills:

Smart Manufacturing, Data Analytics, scripting languages, E-commerce, Digital Marketing, Web Analytics, Mobile Apps and Mobile UX, Background in Security, ideally Data Privacy/Protection topics

Companies:

Industry, Publishing, Marketing Agencies, Consulting Companies
Jonathan and his team are assertive, professional and understand what it takes and have a thorough understanding of the market!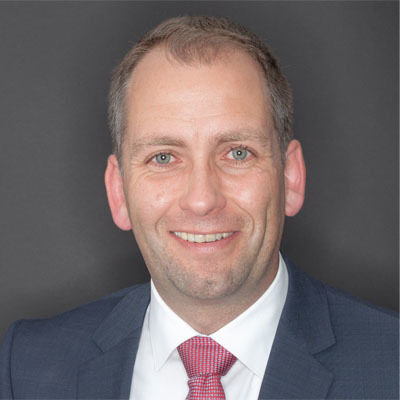 Jochen Markgraf
Partner
Jochen Markgraf has broad experience in HR, in both recruiting and HR functions. He joined Kaiser Stähler Rekrutierungsberatung in October 2006 and is a managing director. He specialises in Executive Search and Personnel Consulting. He has recruiting expertise in national and cross-border search projects and supports both mid-sized companies and international groups. Until September 2006, Jochen worked at IBM as a project manager in a cost efficiency project. In this role, he developed and established a new department: "Resource Operations – IT Delivery", which he headed as a resource manager.
Jochen holds a master´s degree in business administration from the University of Frankfurt. Before that, he trained as a bank clerk and followed a trainee programme at Deutsche Bank. Jochen speaks German and English.
Jonathan Yung
Partner
Jonathan was the business manager at Passarelli Consultores, a Brazilian boutique executive search firm from 2011-2013. Prior to that, he was chief administrative officer responsible for all administrative functions (finance, HR, IT, legal, etc.) across 3 factories at Universal Têxtil in Jundiai, Sao Paulo. Jonathan started his career within executive search at J. Robert Scott in Boston. He joined the firm in 2005 and was quickly promoted through the research and candidate development ranks. In 2008, he relocated to London to help build-out the firm's European operation. Jonathan's search experience spans multiple industries and geographies at the CxO and board level.

He holds a BSc in Finance and Human Resource Management from Boston College's Carroll School of Management and is fluent in English, Portuguese, Thai, and Spanish.
Insights from a global network
The Digital Workspace 2025: Time for Holograms, Flexibility, and Mobility
A large number of millennials will join the workforce by 2025. Expectations for a more agile approach to collaboration are increasing. The need for innovative technologies is simultaneously increasing. Virtual reality and augmented reality in the workplace are two examples of this. A smartphone and…
Read more
Trying to get your head around the digital industry?
Interested in working together and learning more about the digital industry? Feel free to call or send us an email.
A fast moving industry - stay up to date!
All the latest insights at hand. Subscribe to our industry newsletter and gain a competitive advantage.
We clarified our expectations and in few days, we received relevant and high-quality candidates, fully covering our requirements.